Internship: Engineer Test on a VR Platform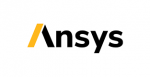 Website ANSYS
Date: Feb 19, 2020
Location: Valbonne, FR, 6560
Company: Ansys
SUMMARY
As a trainee, you will work with the Quality Assurance team to implement automated builds sanity checks using UI automated tests.
RESPONSIBILITIES
For that, you will define and help to put in place procedures around our UI test automation. You will implement UI automated tests that will be used for software builds sanity checks within our continuous integration loop. In order to achieve that, you will first have to get familiar with the TFS automated build-deploy-test workflow.
The deliverables of this internship will be:
Written procedures in English covering the step-by-step process
Written UI automation scripts covering a set a sanity tests
Test projects including the UI automated tests
The implementation of the sanity tests in the continuous integration loop
MINIMUM QUALIFICATIONS
The internship will include trainings on OPTIS VR Platform and on optics fundamentals. You will also be introduced to our validation process, our UI test automation harness, and our software building process.
TRAINEE PROFILE University Master 1 or 2, or equivalent graduation certificate in the field of computer science
The candidate must speak French and/or English.
Share this post via:
---