Marketing Specialist (m/f/d)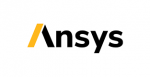 Website ANSYS
Date: Feb 19, 2020
Location: Otterfing, DE, 80331 Munich, DE, 80331
Company: Ansys
ANSYS is the global leader in engineering simulation, helping the world's most innovative companies deliver radically better products to their customers. By offering the best and broadest portfolio of engineering simulation software, ANSYS helps companies solve the most complex design challenges and engineer products limited only by imagination.
SUMMARY
The Marketing Specialist (m/f/d) manages events and marketing campaigns (online & offline). Regarding events, he/she will be responsible for the administration and logistics in support of all Marketing events in Germany to maximize company exposure and produce sales leads, including ANSYS-hosted seminars and 3rd party trade shows. Work with internal/external resources to obtain needed materials and services. Negotiate contracts and manages relationships with outside vendors. Prepare ROI evaluations of events The promotion of the events will mainly be done through digital and social activities so the marketing specialist needs to master digital technics (Paid Social, Paid Media, Organic Social and webinars mainly) so that these events are appropriately pushed on the necessary channels. To this extent, he/she will have to work with the EMEA digital leads as well as other German/EMEA field Marketing specialists. This is a temporary assignment which will last one year to provide coverage for an employee who is on maternity leave.
RESPONSIBILITIES
Events

Conduct Master planning and meetings to organize events
Track and keep updated all show elements including booth design and production, demos, and supporting materials.
Responsible for negotiations and booking of event space, arrange catering, order supplies and audiovisual equipment, order event signs, and coordinate all logistics /vendors related to particular events. Create and revise layouts for each event.
Propose new ideas to improve the event planning and implementation process.
Serve as primary liaison with vendors on tradeshow-related matters and other events.
Prepare nametags, materials, notebooks, packages, gift bags, registration lists, etc.
Manage financial aspects of events (budgets, purchase orders, invoices, check requests) and provide periodic progress reports for each event project.
Prepare and modify event contracts together with the legal team as requested.

Digital promotions

Promote local marketing activities through the usage of digital technics (Paid Search, Paid Media), social (Paid & organic) media and social selling
Establish vendor relationship and manage allocated budgets.
Track, measure, and report on pipeline metrics across field marketing programs
MINIMUM QUALIFICATIONS
Excellent communication skills, including writing, proof reading skills
Ability to manage multiple projects and work assignments from a variety of staff and volunteers
Excellent interpersonal skills both in person and by phone, with high professionalism
Ability to accomplish projects with little supervision
Fantastic customer service ethic and high expectations for quality
Bachelor's degree preferred; significant work experience can substitute for the degree
Digital savvy especially when it comes to digital marketing technics
At least 3 years' experience with office administration
At least 3 years' experience coordinating events
Proficient using the latest versions of Microsoft Word, Excel, PowerPoint, and mail merges; email and web searches
Understands Marketing automation tools and CRM, the use of Pardot and Salesforce is a plus.
OTHER INFORMATION
Fixed contract for one year
Share this post via:
---