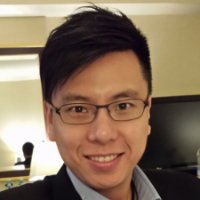 This week Dr. Eric Esteve, Dr. Bernard Murphy, and I will be blogging live from Arm TechCon. It really looks like it will be a great conference so you should see some interesting blogs in the coming days. One of the topics I am interested in this year is foundation IP and I will tell you why.
During the fabless transformation of the semiconductor industry, semiconductor IP became a key enabler with EDA tools and ASIC services. Today, as non-traditional chip companies start designing chips from scratch, Foundation IP (SRAM, Standard Cells, and I/Os) from leading IP companies will again be front and center and when you want to know the latest about Foundation IP you talk to the foundries, absolutely.
In case you did not know, one of our leading foundry executives recently moved to Semiconductor IP which will bring a whole new perspective. Kelvin Low started at Chartered Semiconductor, then GLOBALFOUNDRIES, followed by Samsung Foundry, and is now Vice President of Marketing at Arm Physical Design Group where he will soon celebrate his 20th year in semiconductors. I had lunch with Kelvin recently and he told me what to look for in regards to foundries this week at Arm TechCon which starts with a free lunch with TSMC, Cadence, Xilinx, and Arm:
Unprecedented Industry Collaboration Delivers Leading 7nm FinFET HPC Solutions
Join us for an ecosystem lunch and joint presentations from our Ecosystem partners focusing on FinFET collaboration!In the first section of this set of four sessions, you will hear how Arm® and its Ecosystem partners delivered industry-leading 7nm FinFET solutions to address applications of the High Performance Computing (HPC) segment. With the implementation complexity at small geometries and more demanding product requirements, it is imperative that the Ecosystem collaborate closely to meet the most stringent system-level performance and power targets. Speakers from TSMC®, Cadence®, Xilinx® and Arm will share details of our combined effort and discuss key challenges and future opportunities.
Transforming Markets with Arm and Intel FinFET Solutions
In the second of four sessions, extend your lunch with us to hear from Arm and Intel® on our new partnership focusing on our collaborative solutions for 10hpm and 22ffl. The second part of the sponsored session covers the joint strategy bringing Arm and Intel Custom Foundry to the ecosystem. Together, we will share our planned journey to enable smart mobile computing on these key process nodes. Speakers from Arm and Intel will also discuss co-optimization of the process technology, and how we will expand the collaboration for broader solutions.
Samsung Foundry Roadmap to Advanced FinFET Nodes
In the third of four sessions, we welcome presenters from Samsung Foundry and Arm. Samsung Foundry will showcase their latest FinFET roadmap at 14nm, 11nm and beyond, including the value proposition and target markets for their advanced nodes. Samsung and Arm will highlight the results of our collaborative efforts in this space with Arm detailing their 14LPP and 11LPP platform offering and support of the Samsung Foundry roadmap for the benefit of the ecosystem.
Arm Physical Design Solutions
In the fourth of four sessions, we invite you to close out your lunch and hear direct from Arm on our physical design solutions for the ecosystem. We will cover cross-foundry roadmaps with a focus on POPTM IP, bring new optimizations to Arm CortexTM-A cores targeting improved design turnaround time. And we have an exciting announcement for our product availability on DesignStart.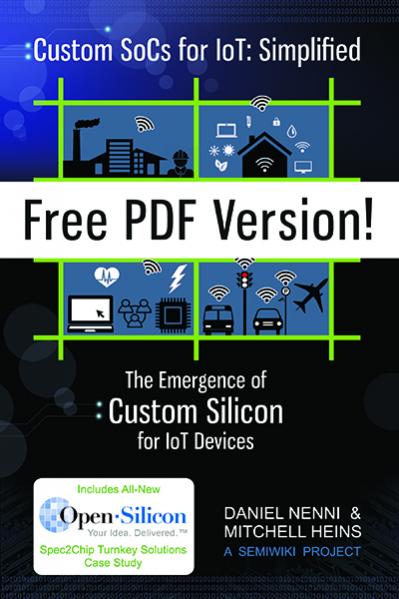 If you would like to meet us at Arm TechCon message us on SemiWiki and I will make sure it happens. You can meet me in the Open-Silicon booth #918 Wednesday morning where we will be giving away 300 copies of "Custom SoCs for IoT: Simplified". It would be a pleasure to meet you. Or you can Download the Free PDF Version Here.
Share this post via: