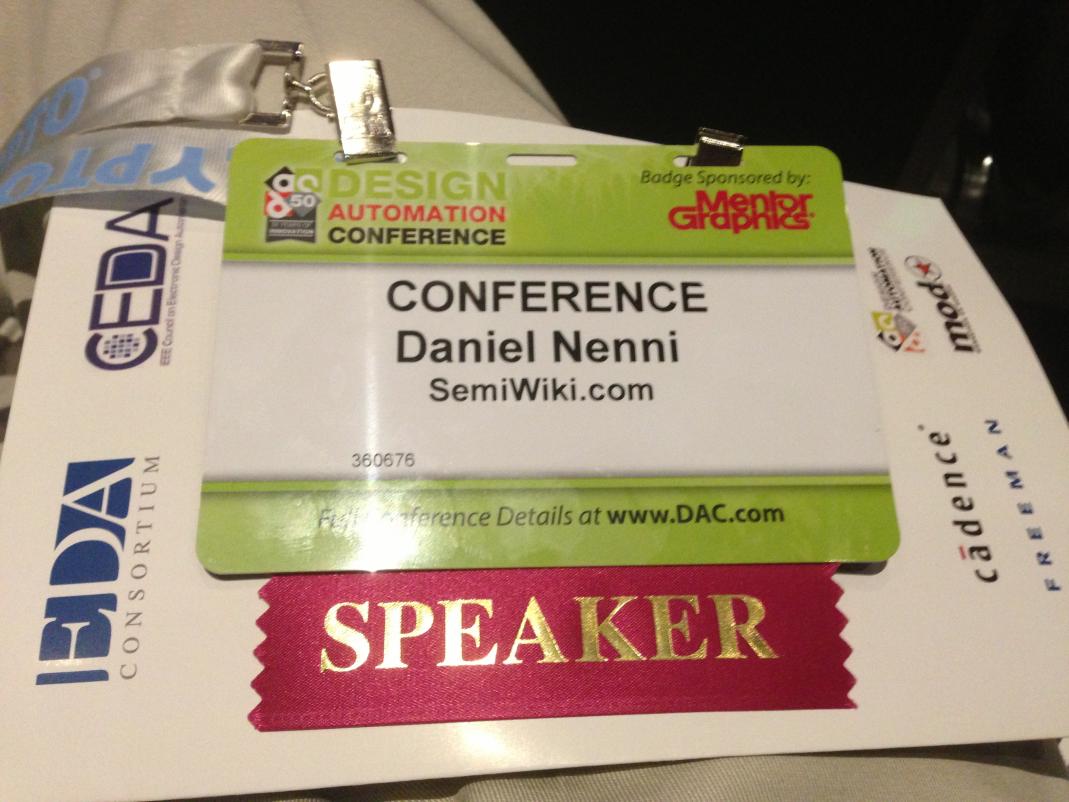 This was my 30[SUP]th[/SUP] DAC and the second most memorable. The most memorable was my second DAC (1985) in Las Vegas with my new bride. We had a romantic evening ending with ice cream sundaes at midnight that we still talk about. This year SemiWiki had Dr. Paul McLellan, Dr. Eric Esteve, Daniel Payne, Don Dingee, Randy Smith, and myself in attendance so expect the best live #50DAC coverage right here, right now.
This year, for the first time, I was a DAC Speaker with my beautiful wife in the audience. I did the introduction to the Winning in Monte Carlo: Managing Simulations Under Variability and Reliabilitytutorial. My slides are HEREin case you are interested. Solido generously gave away the book: Variation-Aware Design of Custom Integrated Circuits: A Hands-on Field Guide to the attendees who stopped by their booth for a demo. Solido is a very clever company, believe it.
Speaking of Solido, by far the best booth promotion this year was the Solido 3D replicator manufacturing FinFETs. Hundreds of them were given away and now the engineers at Solido headquarters in Saskatoon have a new toy to play with:
On the show floor I talked to the majority of the exhibitors and found them to be pleasantly surprised at the turn out in regards to quality and quantity. I even took a look at the meeting room schedules of the companies I work with as foundry liaison and found them to be not just full but overbooked. They were doubling and tripling up demos and the customer names were very familiar to me, including my favorite fruit company. I'm a little sad that DAC is in San Francisco (my backyard) the next two years because it is good to see new places and eat new foods. The BBQ in Austin is legendary!
As I predicted the best new product at DAC was iDRM from Sage DA. People lined up to see it with two demo stations and two meeting rooms running non-stop all three days. The post DAC evaluation list for iDRM is the best (quantity and quality) I have seen in a long time.
The only DAC downside I saw was the lack of IP companies and the ones that did attend were not as busy as the EDA folks (except for ARM of course). To me this is a DAC organization problem. Semiconductor IP is critical to modern semiconductor design so let's come up with a better IP strategy for next year.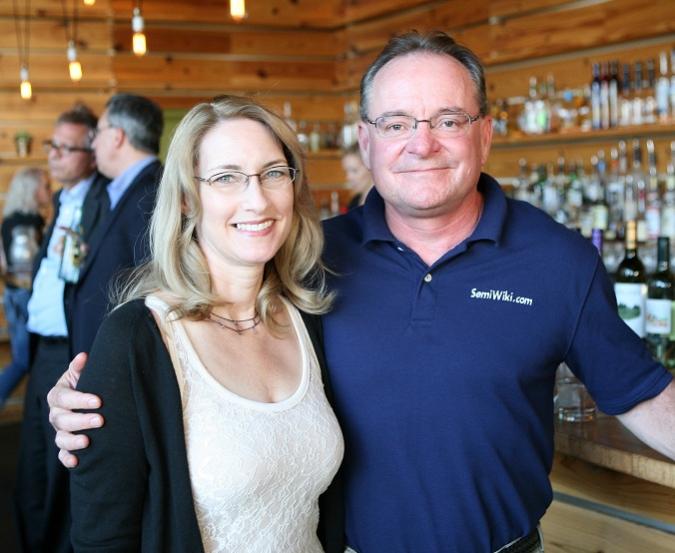 The parties were also great this year. The venues all had good stories to tell. Monday night was the DAC party at Austin City Limits. We had VIP bracelets from Atrenta and Cadence which included great food, SpyGlass Margaritas, and perfect seats for the three band concert. You would have to pay $1k for this kind of outing so thank you Atrenta! Later we migrated upstairs to the Cadence party and my wife got an "I love DAC" tattoo on her back. Yes, my wife got a tramp stamp which was immediately texted to our kids to their horror. Tuesday night was the Synopsys press dinner at Malverde and the Denali party at Maggie Mae's.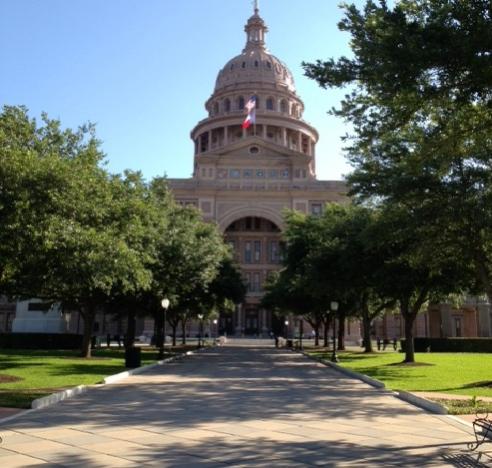 Sunday night we had dinner at the Driskill Hotel which is an incredible piece of history. While I worked the conference my wife had a spa day at the Hilton on Monday, a walking tour of Austin on Tuesday, and then joined me at the conference on Wednesday to meet SemiWiki subscribing companies. It was nice for her to put faces to the names she has had the pleasure to work with over the last two years. Wednesday we had a BBQ lunch at Iron Works and buffalo meatloaf for dinner at the Moonshine Bar and Grill. Our second best DAC in 30 years, believe it!
lang: en_US

Share this post via: