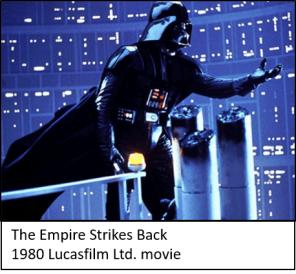 In August I wrote an article proclaiming Score 1 for IDMs vs Fabless and discussedIntel'sannouncement of volume production of their 100G PSM4 and 100G CWDM4 transceiver products.

This week the Fabless Empire strikes back.Daniel Nenni and I attended a two-day Photonic Summit and workshop hosted by Cadence Design, PhoeniX Software andLumerical Solutions. The keynote speaker for the summit was Ted Letavic, Senior Fellow of Global Foundries. Finally, one of the big fabless guys spoke out about integrated photonics and his presentation should strike fear into the hearts of every large IDM currently vested in integrated photonics. Letavic rolled out a succinct and powerful argument for why integrated photonics was a technology that was going main stream and he made it abundantly clear that Global Foundries was entering into the integrated photonics foundry business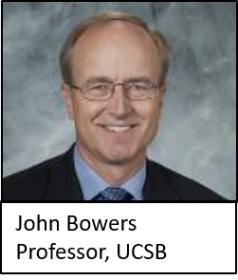 .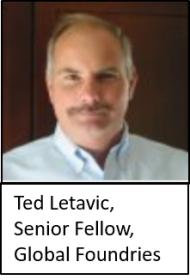 This week should be marked as a water shed day in photonics as it was a day when a major pure-playfoundryproclaimed thatintegrated photonics was real and here to stay and thenwent on toclaimin no uncertain terms that they had demonstrated that they can make high yielding integrated photonics on a 300mm CMOS platform. In fact, Global Foundries isusing a300mm SiGe on SOI process to enable active photo detectors and modulators. And, in case there were any nay-sayers in the audience, Ted's talk was immediately followed by John Bowers of UCSB who gave a presentation about their accomplishments of bonding III-V materials (most notably on-chiplasers) on to silicon. All of the pieces of the puzzle are now coming together, light sources, high speed modulators, high index silicon waveguides for small, low cost small photonic devices and a growing infrastructure for photonic test and packaging.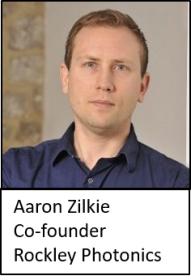 The icing on the fabless photonic attack came in two forms. The first was a speaker Aaron Zilkie from Rockley Photonics, a fabless PIC (photonic integrated circuit) chipset startup. Rockley is promising a disruptive change to data center network architectures using an integrated high-speed switching solution comprising a digital packet-switching ASIC with an Optical I/O PIC all integrated into one single low-cost package without the need for power hungry high-speed RF signals traces between the ASIC and the optical components. The solution promises to reduce multiple levels of switches in the data center network effectively flattening the network and providing for a more flexible and higher performing data center.

The fact that a small fabless company could in theory team up with Global Foundries to challenges the likes of Intel in the data center was not lost on those in the audience who came from the IDM side.
And if the startups didn't both the incumbents then they should have at least been worried by the like of Hewlett Packard Enterprisewho showed a complete reticle field of integrated photonic structures with 1000's of resonator rings being used to characterize the effects of process variance on their photonic devices.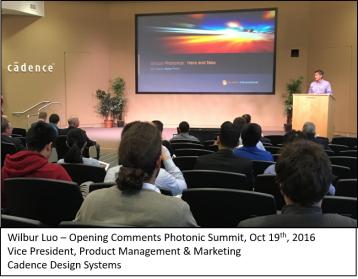 The second prong of the Fabless attack came in the form of Cadence Design stepping up to the photonics plate.They had made some noise at the Optical Fiber Conference in the Spring of this year but the event they co-hosted with PhoeniX Software and Lumerical Solutions, two well-known photonic design automation companies, clearly showed that Cadence is jumping into the photonics fray with both feet. For those of you who have been living under a digital rock for the last 25 years, Cadence literally owns the analog and mixed signal implementation market with their Virtuoso franchise and they have a very sizeable share of the mixed-signal verification market to boot. Virtuoso is ubiquitous for custom and analog design and they have now combined forces with PhoeniX Software and Lumerical Solutions to produce a state-of-the-art, top-down, electro-optical design automation suite. Lumerical is known for their photonic simulation engines and solvers while PhoeniX is known for their native curvilinear shape engines. Both companies have participated in literally hundreds of photonic tape-outs over the last decade. The combination of Lumerical and PhoeniX with Cadence, plus the entry of a high-volume pure-play CMOS-based foundry spells real trouble for IDMs who have been ruling the high-end integrated photonics markets.
The Fabless vs IDM photonics battle is on. Stay tuned as this story continues to develop!
Also read: Fabless Photonic Design Flow Takes Shape as Cadence teams up with Lumerical and PhoeniX


Share this post via: