This was the best keynote lineup I can remember at a user group meeting. All four speakers are visionaries but from very different perspectives. The video of the event will be up later this month but from my first count the word "System(s)" was mentioned 32 times and the underlying message will transform the semiconductor industry and EDA yet again, absolutely.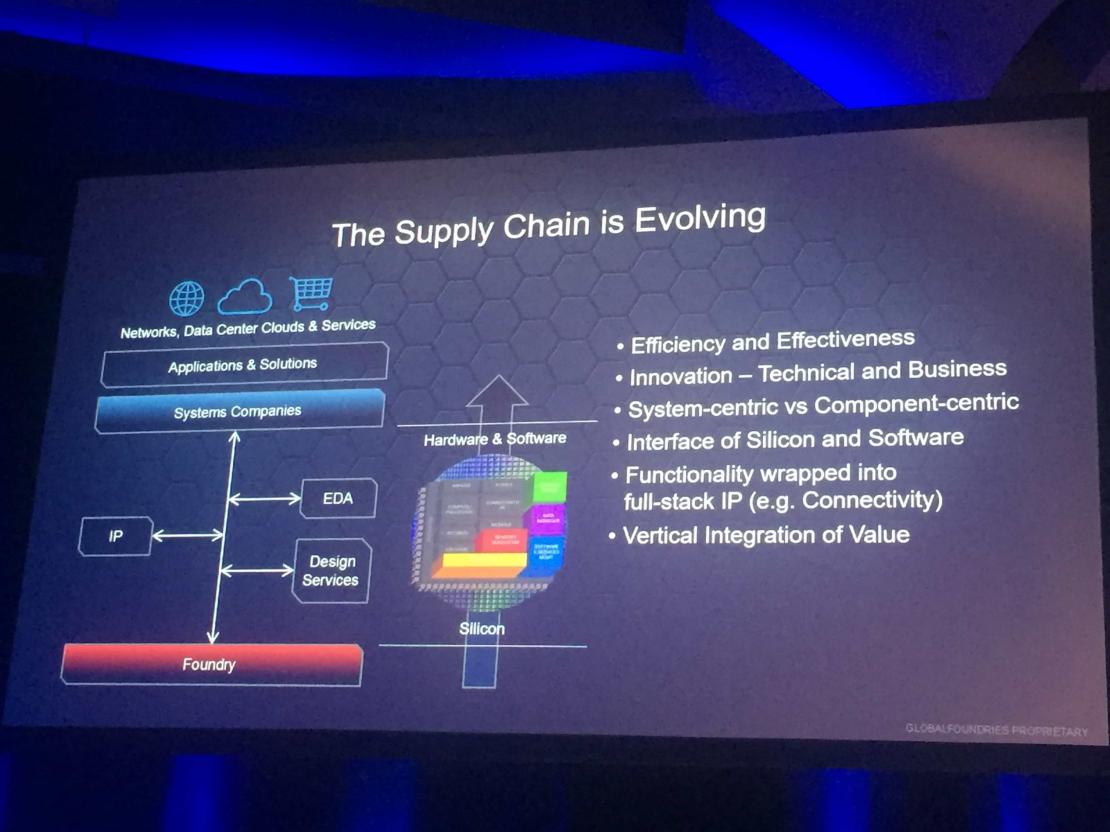 In case you haven't noticed, SemiWiki added a navigation bar with our main sources of traffic. The new categories (Mobile, IoT, Automotive, and Security) can also be viewed as systems because in our world that is what they are and that is where our traffic is taking us. Systems companies, or more specifically, Fabless Systems Companies, are now leading the semiconductor industry and EDA is quick to follow. The EDA Consortium even renamed itself Electronic Systems Design Alliance (ESD Alliance).
All good news, right?, not necessarily, especially if you are a small to medium "point tool" EDA company…

First up was Cadence CEO Lip-Bu Tan speaking on the expanding system design opportunities. This is one of the best keynotes I have seen from him, very clear and definitely inside his comfort zone. The one thing that really got me excited was when he mentioned the Deep Learning Revolution which I agree with 100%. Devices are getting exponentially smarter and that means we will never have enough compute power and that will continue to drive new process nodes and tools keeping us all employed.
Second was Steve Mollenkopf, CEO of QCOM. Steve started out calling QCOM a systems company which I can attest to. We did the history of Qualcomm in our latest book, Mobile Unleashed, if you want to know the backstory. According to Steve, QCOM spent the first 30 years connecting people and the next 30 years connecting everything else. The Snapdragon SoC platform is a big part of that but 5G is the critical link because super processing power is only as good as the link to the cloud. And you can't talk about 5G without talking about Qualcomm.
Third was Sanjay Jha, CEO of GlobalFoundries. Since my day job is working with the foundries I have a sincere appreciation for what he is trying to accomplish. Sanjay mentioned that power consumption is a critical measurement of semiconductors which is why GF is offering FinFET and FD-SOI technology, both of which have been trending on SemiWiki for the last three years. In fact, "low power" has been one of the top search terms since we started in 2011. Sanjay also talked about 5G and Silicon Photonics which is our newest SemiWiki category and something you will be reading much more about in the near future.
Fourth was Tom Beckley, EVP of Custom IC and PCB at Cadence. Notice that he owns both custom IC and PCB? Systems, systems, systems… Tom talked about systems design enablement, vulnerability, and functional safety. The centerpiece of course was the 25[SUP]th[/SUP] anniversary of Virtuoso and the new unified simulation environment that was announced this morning. Tom Dillinger covered it for SemiWiki: Analog Design Verification — Traceability is Required
Okay, that concludes my 500 words. To truly appreciate the keynotes you will have to watch them but let me end with this:
FinFET design is complex, double and quadruple patterning is difficult, chip power and performance are critical, system level design will require fully integrated tools, and the next generation of system fabless companies have VERY tight product schedules and are much more risk adverse than what we are used to.
Bottom line: The rich EDA companies will get richer and the point tool vendors will be forced to innovate or die… Just my opinion of course.
Share this post via: