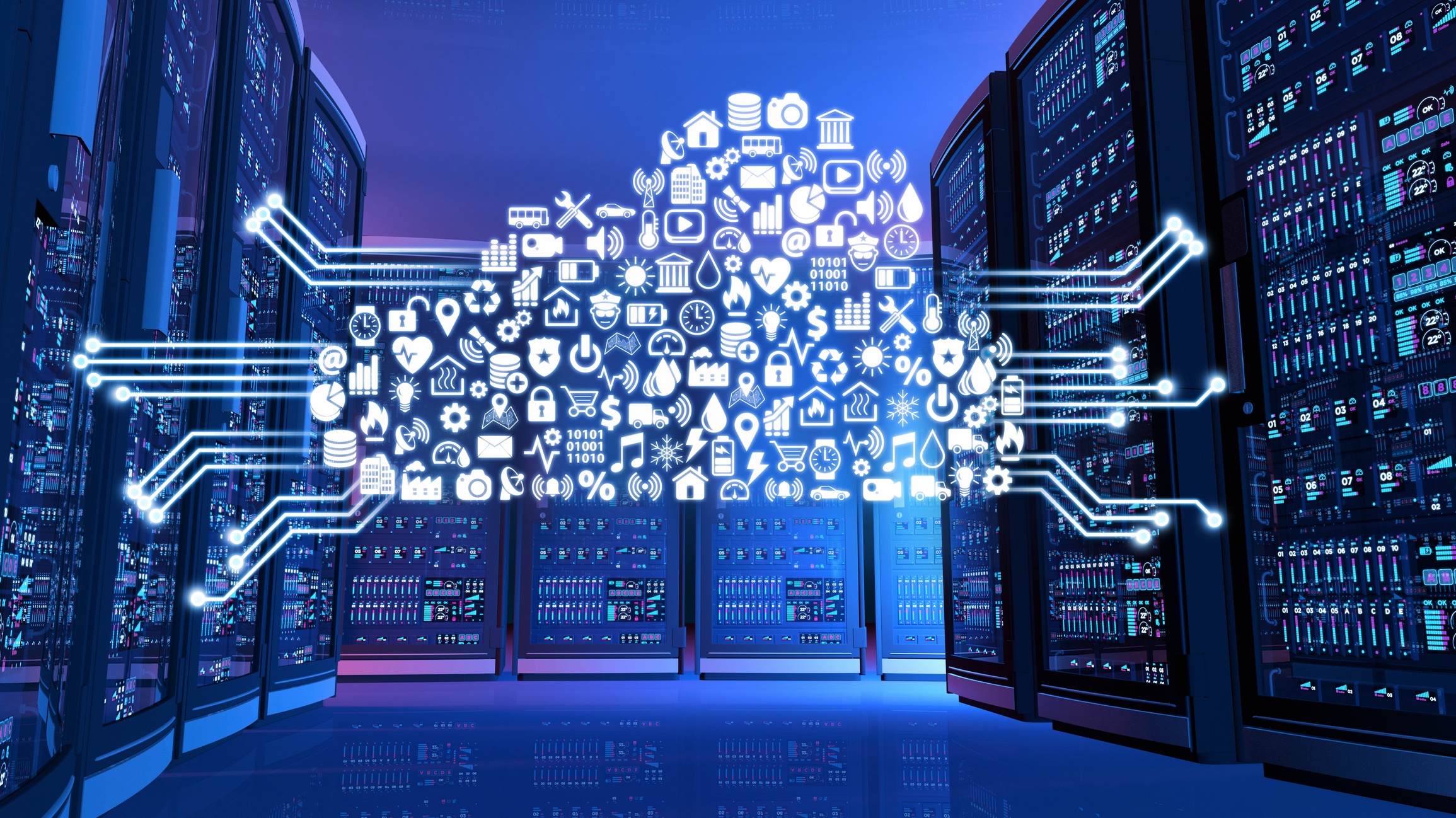 According to the experts, the semiconductor industry is poised for a decade of growth and is projected to become a trillion dollar industry by 2030. In 2021 the semiconductor industry finally hit $600B so $1T by 2030 seems like a big ask, but not really if you look at the indicators inside the semiconductor ecosystem. Foundries, EDA, IP, and other ecosystem markers grew at record levels in 2021. The $1T question is: What will be the next big driver in the next decade for semiconductors?
The answer of course is high performance computing (HPC) and if you want to learn  more about HPC market segments Argonne National Laboratory, 3M, and Google are a great place to start:
Future.HPC Virtual Event
Compute Intelligence for Breakthrough Results
Altair's flagship high-performance computing event looks at outstanding HPC-driven end results customers have realized in the last year. HPC professionals from across the globe will share how they empower their organizations to turn CPUs and GPUs into groundbreaking medical research, faster planes and automobiles, smaller chips, smarter financial models, and so much more.
Featuring a mix of leadership presentations, panel discussions, breakout sessions, and networking opportunities, attendees can connect with and learn from fellow designers, engineers, IT specialists, and data scientists on the latest technology topics influencing every industry and the world around us.
All presentations will have live audio translations into French, Spanish, German, Italian, and Portuguese.  The event will be presented in two time zones – CEST (Europe & APAC) and EDT (AMER).
Join experts from Argonne National Laboratory, 3M, Google, WIRED Editor-in-Chief Greg Williams, and many more, for leadership presentations, roundtables, breakout sessions, and networking opportunities. Whether you're an HPC pro or an end-user who prefers to keep the complexity "under the hood," Future.HPC is the place to connect virtually with designers, engineers, IT specialists, and data scientists accelerating innovation timelines in your industry.
Day One Tuesday May 17, 2022
10:00 AM (Paris); 1:30 PM (India); 4:00 PM (Shanghai/Kuala Lumpur)
11:00 AM (New York); 8:00 AM (San Francisco); 10:00 AM (Mexico City); 12:00 PM (Sao Paulo)
Welcome and Introduction
Dr. Rosemary Francis, Chief Scientist, Altair
Rick Watkins, Senior Director Cloud Computing, Altair
Altair Keynote
James R. Scapa, Founder, Chairman, & CEO, Altair,
Joe Sorovetz, SVP Enterprise Solutions, Altair
Harnessing the Great Acceleration
Greg Williams, Editor-in-Chief, WIRED Magazine
The next big technology trends that will be driven by supercomputing.
3M: Accelerating Cloud Adoption for HPC Workloads with Altair PBS Professional and Altair Control
Gabe Turner, HPC Solutions Architect, 3M
With approximately 60,000 products spanning four business groups, 3M is constantly improving products to fit the needs of its customers. Modeling and simulation touch many stages of the product development process at 3M and high-performance computing is critical to accommodating such computationally intensive workloads. 3M has been using Altair PBS Professional for many years to great success, and in 2018 became an early adopter of Altair Control and its cloud bursting capabilities for HPC.
Google: Feature Partner Presentation
Dr. William (Bill) Magro, Chief Technologist, High-Performance Computing , Google
Building the Future of HPC Workload Management at ANL
William Allcock, ALCF Advanced Integration Group, Argonne National Laboratory
As Argonne National Laboratory prepares to support researchers tackling critical problems on its Polaris supercomputer and eventually its Exascale system, Aurora, William (Bill) Allcock, Manager, ALCF Advanced Integration Group, outlines the critical role of workload management in advancing what's possible with HPC. He will share how his team's initial exploration of open-source workload management technology led to their adoption of Altair's commercial solution, PBS Professional, in 2021, and to a partnership between HPC experts at ANL and Altair that will …
HPC at Punch Torino
Mauro Bighi, CIO PUNCH Group
Panel Discussion on High-performance Computing: Decades of Technological Advancement Give Drastically New Meaning to "HPC"
Dr. Bill Nitzberg, Chief Engineer – HPC, Altair
Fritz Ferstl, SVP Software Development, Altair
Stuart Taylor, Director Software Development, Altair
At this moment, Altair has the largest brain trust of HPC expertise in the world. Join the experts who have shepherded technology as original as PBS, Sun Grid Engine and Runtime Design Automation into today's high stakes commercial HPC space. They'll discuss the decades of advancement, development and acquisition that went into assembling the most comprehensive HPC optimization portfolio on the market, preparing us for an all new definition of "high performance computing."
Day Two Wednesday May 18, 2022
10:00 AM (Paris); 1:30 PM (India); 4:00 PM (Shanghai/Kuala Lumpur)
11:00 AM (New York); 8:00 AM (San Francisco); 10:00 AM (Mexico City); 12:00 PM (Sao Paulo)
Welcome and Introduction
Dr. Rosemary Francis, Chief Scientist, Altair
A Cloud for Every Workload: Which Model is Right for You?
Rick Watkins, Senior Director Cloud Computing, Altair
As the leading provider of workload management and compute optimization technology for three decades, Altair has helped enterprise computing customers at the cutting edge of HPC move critical workloads to the cloud. Now, we're helping thousands of simulation software end users enticed by the promise of increasing exploration potential with "infinite" scalability do the same. Whether you're an HPC expert looking for tools to tune and optimize or an end user looking to boost productivity without IT complexity, join cloud.
Parallel Track – Cloud for End Users: Turbocharge Engineering Productivity, No IT Expertise Required
Raghvendra Srivastava, Product Manager, Altair
HPC and cloud accessibility make it possible to scale exploration exponentially, but the key to breakthrough results is ensuring time spent interfacing with IT doesn't scale accordingly. In this breakout session just for simulation application end users, attendees will see how the most competitive teams access their software, their data, and powerful HPC resources to turbocharge productivity from anywhere in the world. From launching software on any device and accelerating jobs with on-demand solving power to seamlessly visualizing and sharing.
Parallel Track – Cloud for HPC Pros: Expand HPC Infrastructure On-demand with Cost-effective, Multi-cloud Scaling
Ian Littlewood, Product Manager Enterprise Computing, Altair
Beyond empowering your team with flexible compute resources to scale productivity, cloud bursting technology provides tunning and automation opportunities that make real impact on the metrics that matter most to your organization. Join this breakout session for HPC stakeholders to see how to manage, optimize and forecast compute resources, bursting to and between your on-prem resources and Oracle Cloud Infrastructure, Google Cloud Platform, Microsoft Azure, and Amazon Web Services (AWS). "It just works" may be the magic words for end.
Join us for our flagship HPC event for 2022!
About Altair
Altair is a global leader in computational science and artificial intelligence (AI) that provides software and cloud solutions in simulation, high-performance computing (HPC), data analytics, and AI. Altair enables organizations across all industries to compete more effectively and drive smarter decisions in an increasingly connected world – all while creating a greener, more sustainable future. For more information, visit https://www.altair.com/.
Also Read:
Six Essential Steps For Optimizing EDA Productivity
Latest Updates to Altair Accelerator, the Industry's Fastest Enterprise Job Scheduler
Share this post via: