Podcast EP31: Interview with Dr. Rosemary Francis, Chief Scientist at Altair
Dan is joined by Dr. Rosemary Francis. Rosemary was the managing director and CEO of Ellexus Ltd. before its acquisition by Altair. Dan explores the I/O profiling technology Ellexus brought to Altair, it's impact and the implications for the future. A behind-the-scenes view of the acquisition is also provided.
Dr. Rosemary Francis founded Ellexus in 2010, which was acquired by Altair in 2020. She obtained her PhD in computer architecture from the University of Cambridge and founded Ellexus to build tools for managing the complex tool chains needed for semiconductor design. Ellexus went on to become the I/O profiling company, working with high-performance computing organizations around the world in semiconductor, life sciences, and oil and gas. Now part of Altair, Francis continues to lead the Ellexus team to work on job-level analytics and storage-aware scheduling. She is a member of the Raspberry Pi Foundation, an educational charity that promotes access to technology education and digital making.
The views, thoughts, and opinions expressed in these podcasts belong solely to the speaker, and not to the speaker's employer, organization, committee or any other group or individual.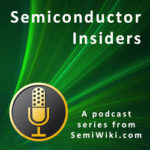 Share this post via:
---