Keysight EDA will have a large presence at this year's DAC in San Francisco July 9-13. For a better understanding of what's happening with Keysight EDA at DAC I talked to my contacts to learn that they have three main messages this year:
• Automate
• Collaborate
• Innovate
Demos: Booth 1531
You may recall that Keysight acquired Cliosoft for their design data and IP management back in February 2023, so that fits into the collaborate category. On the automate and innovate points you can see demos of RF/uW and mmWave IC design using the PathWave Advanced Design System (ADS), and using HPC to accelerate EM and circuit simulations. Find out how Python scripting helps automate your IC design workflow.
Panels
On Monday, July 20th in the DAC Pavilion there's a panel discussion on FaaS, from 2PM – 2:45PM, and it's located on level 2 in the Exhibit Hall. Circuit simulations, SI and electromagnetic modeling can all be accelerated using HPC technology. Come and learn about "microservices" and how to avoid "cold start" issues.
Panelists are from Keysight, Rescale, Meta Reality Labs and Eviden, The moderator is Ben Jordan, from JordanDSP.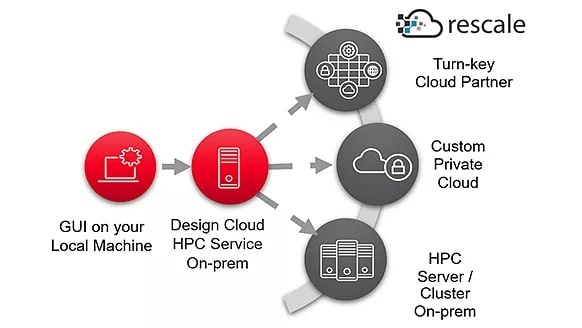 This panel discussion takes place on Tuesday, July 11th, from 1PM – 1:45PM in the Transformative Technologies Theater, moderated by Natesan Vekateeswaran from IBM, with panelists from: Keysight, Ansys, Google, Microsoft. Most EDA tools were initially designed for desktop use, not cloud use. Hear about the journey taking EDA tools to cloud-optimized.
On the final day in the Exhibits you can learn from panelists at Keysight, BAE Systems, Raytheon Technologies and Microsoft. Wednesday, July 12th from 10:30AM – 11:15AM at the Transformative Technologies Theater. The DoD created the Rapid Assured Microelectronics Prototypes using Advanced Commercial Capabilities (RAMP) program. Cliosoft was the original EDA vendor in this program, now Keysight.
Tech Talk
Majid Ahad Dolatsara from Keysight is giving a tech talk on Tuesday, July 11th from 10:30AM – 11:15AM in the Transformative Technologies Theater. Learn how ML has been used for optimizing circuit routing, and NLP methods have extracted design information from text specifications. Hear about the techniques of supervised, unsupervised and reinforcement learning for EDA tools and flows.
Theatre Presentation
I've walked the exhibit area at many DACs, and one of the most welcome forms of relief is to simply sit down in a chair and take in a live presentation. Every hour there will be a theatre presentation in Keysight's Booth 1531 to give you an overview of what they offer for RF/uW and mmWave IC designers in terms of automation as well as IP and design data management for collaboration and reuse. The presentation is both informative and entertaining, plus you get to rest those tired legs a bit.
Tuesday DAC Party
One of the best aspects of attending DAC is the social one, where you get to see and talk with your colleagues all in one place, and this year the party is on Tuesday, July 11th from 6PM – 9PM, on the Level 2 lobby area. Listen for the live music and watch for people holding drink glasses.
I Love DAC
Keysight is one of the sponsors of the annual I Love DAC, which means that you can attend several activities for free, like: Keynotes, SKYTalks, TechTalks, Theater, Exhibits, Networking, Training.
Hack@DAC
There's a hardware security challenge contest, to find and exploit security-critical vulnerabilities in hardware and firmware, where Keysight is a sponsor. Form a team and be the winning hacker.
Customer Meetings
If you are an existing customer or new prospect interested in scheduling time with Keysight experts in their DAC booth,  submit your request online to reserve a meeting time.
Summary
The profile of Keysight has really grown over the years at DAC, and in 2023 I'd say that this is the most involved that I've ever seen their company. Discover how they are positioned by attending the three panel discussions or their Tech Talk. View two different demos at Booth 1531 and look for me at the Tuesday night DAC party.
Related Blogs
Share this post via: