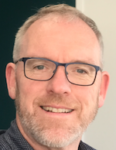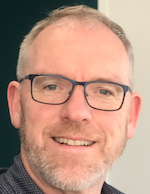 Let me introduce John O'Donnell, CEO of yieldHUB. After earning a degree in microelectronics John spent 18 years at Analog Devices before founding yieldHUB in 2005. If anybody knows yield it is Analog Devices having shipped billions upon billions of chips, absolutely.
SemiWiki will be digging deeper into the technology behind yieldHUb but first let's talk to John.
What is yieldHUB?
yieldHUB is a leading semiconductor yield management provider. We work with Fabless and IDM companies worldwide. Founded in 2005, we're celebrating 15 years in business this year.
What gap did you see in the market?
I saw a gap in the market in 2005 for web-based YMS (yield management software), where there should be no need to download data before being able to chart it and analyze it. Let the server do the work! We wanted to remove the hassle from engineers of always having to assemble disparate data for hours before ever getting to analyze and report on an engineering problem.
Why do you do what you do?
We want engineers to spend less time gathering data and more time solving problems. We give oversight to their managers, as they can see the data and reports their teams are working on.
We help companies increase their yield and reduce scrap to improve their margins. Our STDF analysis is very sophisticated and allows engineers and their managers to create excellent reports and drill down into what's happening on the factory floor. One of our customers said that yieldHUB makes engineers 10 times more efficient!
What challenges did you have?
Early on in the journey, we pivoted to Real-Time analysis of the test floor. We knew how to do it without adding any hardware. But when we produced it, people weren't willing to pay for it – we were probably ten years ahead of our time in that area. However, companies were willing to pay for a relational database and associated tools for historical analysis if they were fast and comprehensive enough. So we went back to fully concentrating on our original plan and were able to continue growing and developing.
What makes yieldHUB successful?
Having a powerful enduring vision of making powerful data analysis easy and speedy for engineers – and then hiring great people who believe in the vision and bring their own knowledge and experience to it! Most of our employees work remotely, this allows us to hire top talent around the world. Our team members and associates are based in Ireland, the USA, the UK, The Netherlands, The Philippines, Taiwan, South Korea and Japan. It allows us to serve our customers in their time zones.
We hire experienced technical people who, importantly, also have empathy for customers. Our salespeople are all former Test,  Product and Foundry Engineers. They listen and give great advice because they've been there.
What industries do you work with? 
Our customers are diverse. Several of our customers are start-ups that make chips for 5G. Others provide automotive chips for tier 1 car manufacturers. Some work in the aviation and military sectors. One of our largest customers works in consumer goods. We provide different services for different needs. With consumer goods the margins are tight – they have huge volumes and need very high yields. For automotive companies, quality, reliability and traceability are key. We enjoy working with our customers to identify their needs, then show how we can help them. Being at the forefront of new technology is exciting. Every day we're helping to create the future.
What's next for yieldHUB?
The fast-growing image sensor market is a big opportunity. We have developed exciting cloud-based image analysis software which is now in production and allows automated categorisation of images and defects.
Our automated data-cleansing capabilities lend themselves well to provide clean, linked data as inputs to machine learning, reducing errors in the predictions. Hence machine learning for yield improvement is also a growing focus for yieldHUB.
With our new API, you can now access clean manufacturing data from yieldHUB in real-time from other systems including from MES/ERP and financial systems. This also is looking very promising to help customers too, for example, reconcile invoices from their subcons with actual test time, volume and yield information from the hugely scalable and reliable yieldHUB database.
About yieldHUB 
yieldHUB supplies world-class data analysis solutions to the semiconductor industry. For companies who design and manufacture semiconductors, the cloud-based software provides a complete understanding of their product performance and yields. Visit yieldhub.com
Also Read:
CEO Interview: Deepak Kumar Tala of SmartDV
CEO Interview: Johnny Shen of Alchip
Share this post via: