Rene Donkers, the company's Co-founder and CEO, started his EDA career at Sagantec where he became responsible for world wide customer support and operations management. Ten years ago, Rene and a handful of people noticed a need in the design community for a standardized (portable) IP Validation approach to replace internal solutions, and thus Fractal was founded with Rene as the CEO.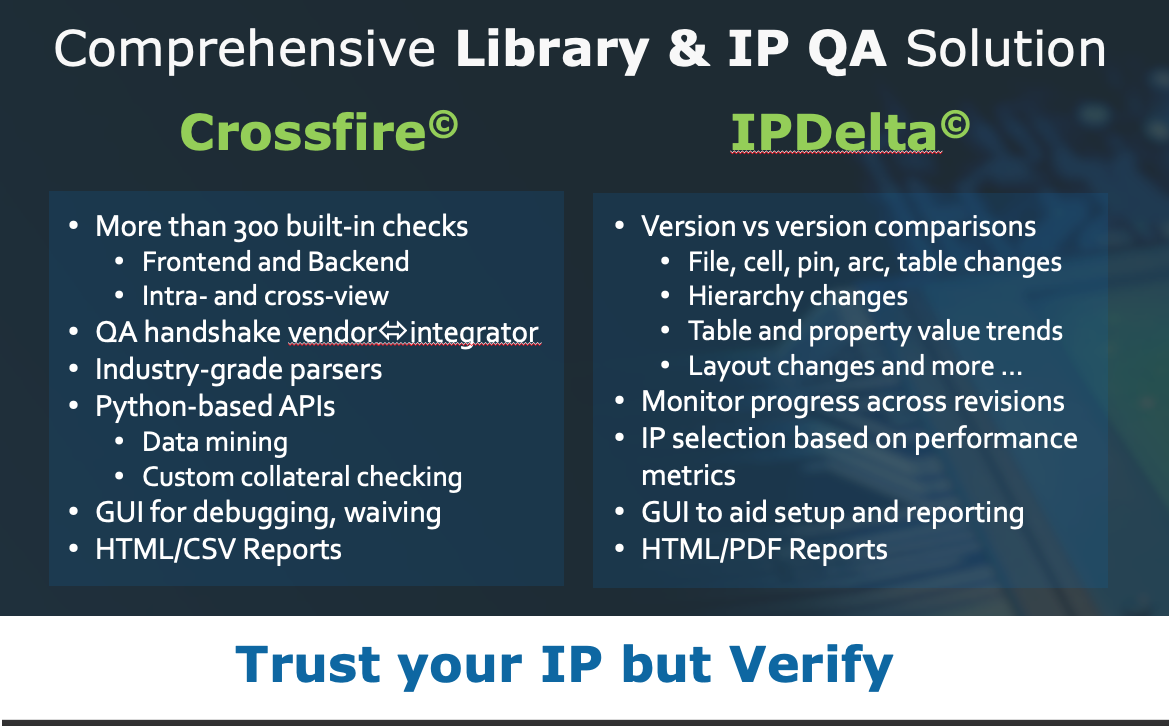 What do you think is the biggest achievement in the past 10 years?
As a privately owned company we decided to grow the company organically. With focus on Hard IP validation we managed to become to standard for IP validation with 25+ customers in US, Europe and Far East.
Internal solutions at customers have been replaced by our Crossfire solution. Staff that were hired for both R&D and customer support are still all with the company so years of experience on IP validation is huge. With this solid base of customers and staff we are ready for the next years to come.
Can you tell how Crossfire is used by your customers?
"Crossfire can be used in three ways: for quality sign-off, design development, or assessment of external IPs." As a sign-off tool, Crossfire enables IC developers to check for undesirable variations in IP blocks and design formats, thereby ensuring that an IP block meets their specifications. At the same time, Crossfire can also be used in design development to assess design formats and the quality checks employed to prevent potential misalignments. Fractal has also incorporated specialized APIs into Crossfire to aid IC integrators in analyzing IP blocks developed by external vendors and guarantee 100 percent alignment with their specific design format.
What's new in 2020?
The introduction of our new IPdelta tool. The objective of IPdeltaTM is to inventorize all aspects in which one IP revision may differ from the next. Every database and file-format supplied is compared and deltas are reported for every relevant category of design data. This includes basic elements like cells and terminals but extends to delay-, power- and noise- arcs, their conditions and associated characterization data. Also physical layout (LEF, OASIS, OA, MilkyWay) is covered, as are schematics, netlists, synthesis properties and functional models.
With the new IPdelta product our customers will be able to compare 2 versions of the same IP as part of the IP QA flow. This will strengthen our position as market leader for IP validation.
What is the key to Fractal's success?
Fractal Technology's team is of the opinion that it is vital to work closely with customers on what they need and expect and to make sure to deliver what one promises. The company also believes that communication is key, and unquestionably, having best of class staff to develop and support the resultant solutions.
Fractal Tech understands that for any customer, feedback is important, and it knows that if customers have a question or an urgent issue, communication is the first part of solving the problem. According to Rene, Same is the scenario within any company. He says, "Everybody wants to be involved in how the company is doing and what the role and added value of each individual is, in the success of a company. Never assume your customer or staff is happy unless you ask and get confirmation."
About Fractal
Fractal is a privately held company with offices in San Jose, California, Austin Texas, Weert, the Netherlands, Grenoble, France and Yokohama, Japan. The company was founded by a small group of highly recognized EDA professionals. Fractal is dedicated to providing high quality solutions and support to enable their customers to validate the quality of internal and external IP's and Libraries. Thanks to our validation solutions, Fractal maximize value for its customers either at the sign off stage, for incoming inspection or on a daily basis within the design flow process.
Also Read:
CEO Interview: Johnny Shen of Alchip
CEO Interview: Robert Blake of Achronix
Share this post via: