Based on press coverage and technical paper volume, you could be forgiven for thinking that Korea had decided to take a pass on AI mania, or maybe just to dabble a little here and there to stay abreast of trends. But you'd be wrong. Korea is very active in AI; they don't feel a need to trumpet what they're doing from the rooftops. If you dig around, there are plenty of hints. I talked with Kurt Shuler of Arteris IP to get a better understanding. I'm talking here about AI hardware, of course.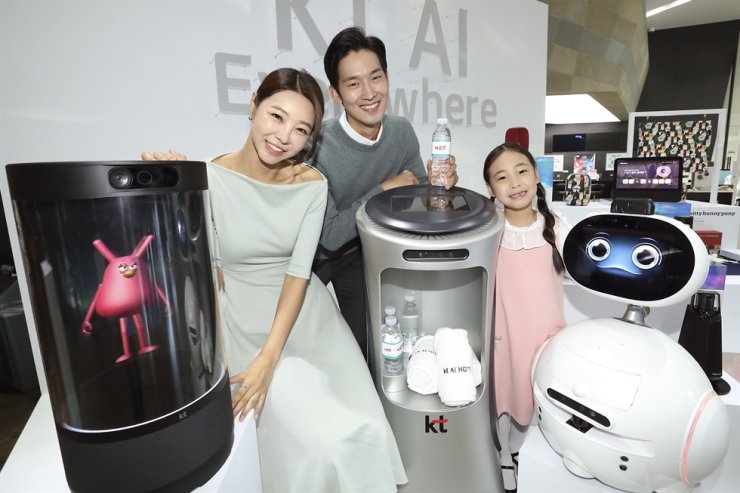 According to Kurt, most of the development action is between the Samsung Advanced Institute of Technology (SAIT), Seoul National University (SNU), and the government-funded Korea Institute of Advanced Science and Technology (KAIST), with substantial application development and competition among subsidiaries of the Samsung chaebol, which in part explains the lack of high-profile PR. Lots of internal development and competition, little entrepreneurial development outside those ecosystems.
Automotive AI
There is some activity outside these three. Hyundai and Kia do joint development. For example, they recently announced a Smart Cruise Control device that learns from the driver's normal patterns how to adjust in a way comfortable to that driver. They base this on the fusion of sensing from cameras and radar. I couldn't find information on ASIC support, but it's not a stretch to assume Samsung played a significant role.
There's an automotive Tier 1 in Korea called Hyundai Mobis which offers ADAS products, certainly within Korea, though aiming to be a worldwide supplier. They offer lane-keeping, smart cruise control (see above), autonomous emergency braking, highway driving assistance and autonomous parking. Again, unclear who is doing what in this development, but there's no reason to believe the major IP depends on anyone outside Korea.
A  startup
I was also able to find one startup, Furiosa (inspired by the movie Mad Max: Fury Road), by founders with backgrounds from Samsung, KAIST, Qualcomm and AMD. They have $7M in seed round funding from Korean investors, have built an FPGA prototype and expect to have first silicon this year.
Samsung
The bulk of the development Kurt sees is in Samsung and is predominantly applied engineering and applied research rather than core research. Arteris IP works with a number of these groups. Where is it going? Remember Samsung is massively vertically integrated. They make smartphones, of course, that need AI horsepower. But they also make TVs, fridges, other appliances, each of which has been adding AI capabilities like voice recognition. They're not hiding this progress; they're just not competing for attention in the "who has the biggest and baddest AI engine" race. It's all about internal applications, from applied research, to chips, to consumer products, robotics, and industry 4.0 products.
On the flip side, SemiWiki readers know Samsung as one of the major semiconductor foundries. Samsung is very active in using AI for fundamental research in that area, to discover new materials they could use to advance semiconductor manufacturing. Along these lines, they recently announced discovery of a material called amorphous boron-nitride.
AI investment
In other recent news, the Korean government said recently that it plans to invest nearly $1B over the next ten years to advance the next generation of semiconductor development, including cutting edge AI. And Samsung reported that it plans to add 1,000 staff in AI this year.
So yeah, Korea is active in AI. They're just not banging any drums about it. You can learn more about why so many of these groups are using the Arteris IP NoC interconnect technology HERE.
Also Read:
CEO Interview: Charlie Janac of Arteris IP
Interconnect Basics: Wires to Crossbar to NoC
Where's the Value in Next-Gen Cars?
Share this post via: