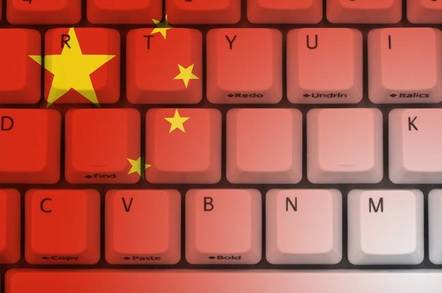 The DOJ last week released a previously sealed indictment against UMC, Jinhua and three individuals for stealing Micron trade secrets. The indictment is very damning of UMC with very specific semiconductor technology files that were stolen by UMC related people then passed on to Jinhua through its joint development with UMC.
The indictment clearly lays out that UMC and individuals were responsible for the actual theft and that Jinhua was the recipient of the stolen goods. Usually the thief is treated more harshly than the receiver of stolen goods. The only thing that has likely kept UMC off the embargo list for now is that they are Taiwan based and are probably cooperating as fast as they can for fear of being put out of business.
To be clear Jinhua/China is far from innocent as UMC was just their henchmen.
UMC is clearly frightened as they have immediately severed all ties with Jinhua and tried to distance themselves. They canceled the DRAM joint development. Continuing the joint development would be pointless anyway now that Jinhua can't get tools needed from the US to get a fab to work.
We would not be surprised if the stolen Micron information finds its way to other Chinese fabs such as Yangtze. That would likely result in an immediate embargo of the new receiver of stolen goods.
Its also obvious that if UMC gets embargoed that they would be forced out of business at some point as it would be difficult to keep their fleet of US made tools operating in their fab.
However we would not be surprised to see UMC get added to the embargo as it makes logical sense to punish the thief as well as the receiver. After the US initiates the embargo, there will likely be a quick settlement similar to ZTE where UMC will pay a huge fine and be forced to change out management just like ZTE did.
In the meantime, shipments to UMC will be halted just like shipments to ZTE were halted for several months. Just like in the ZTE case, US companies will be hurt as they won't be able to do business with UMC, so it will be in the interests of the US to settle as well after US equipment companies scream.
Even though UMC is not a big spender it could be yet another down tick of overall Capex going into 2019. We think the embargo weapon could be used after the election when the fallout doesn't matter, so we would stay tuned.
The stocks
This is obviously a very, very big potential negative for UMC. Its a positive for Micron, and a positive for TSMC. Its obviously a negative for semiconductor equipment companies in the US and ASML as well. We remained concerned as to what China's response will be in the escalating tit for tat, and then how the US will respond in turn. We don't think we have seen the last Asian company to be embargoed by the US, we expect more to follow.
Share this post via: