Three critical China issues; Trade, Taiwan & Technology. China is a "double edge sword" of risk & opportunity. These issues greatly impact stock valuations. We have recently given a presentation at both the SEMI ASMC conference in Saratoga Springs and The Confab conference in Las Vegas. Both conferences include senior management of the semiconductor industry covering a wide variety of topics.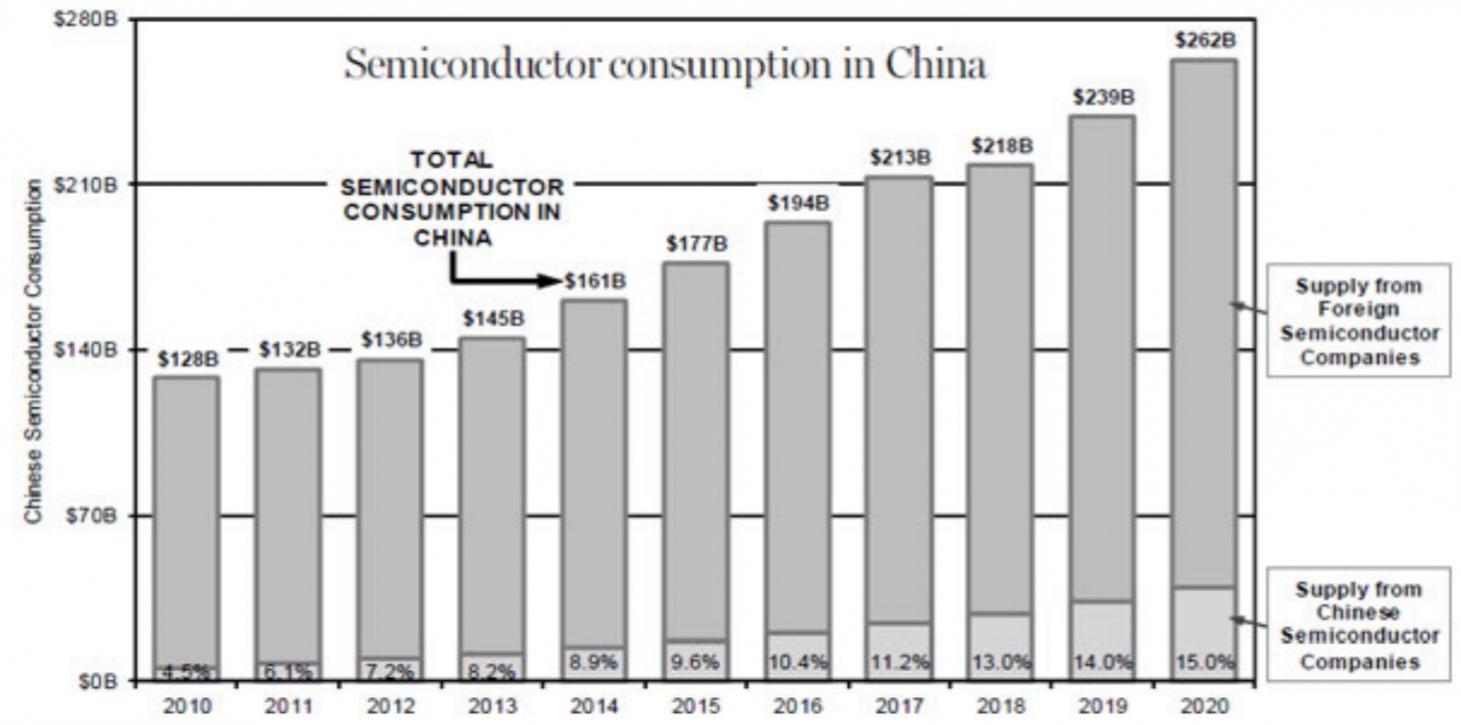 For those who read our newsletter, you know we have opined on China and trade many times and of late the subject has come to the forefront of general news so this has turned out to be a very timely topic.
In our view it is very clear that the issue of China trade has at the very heart of it the semiconductor industry and can either negatively or positively impact the industry in a huge way. Investors and industry participants must pay particular attention to this issue as it has come to a head and the stocks and fortunes of the companies will be greatly impacted.
Right now we see more downside beta than upside. Just the mere threat of a trade war has likely changed the momentum in the relationship between China and the US for the negative. Over the last several weeks we have seen a rollercoaster ride of reversing directions in trade that has left everyone spinning and confused.
Technology is also at the heart of trade as who has the technology and who wants it and how they get it have huge implications. We have already seen some early warning signs of technology ownership issues.
Finally Taiwan has not been mentioned much but everyone seems to forget that Taiwan is a short missile flight away from China that has recently raised the Taiwan issue again by forcing airlines to name Taiwan as part of China. While this may seem petty, it is a more ominous message sent by China about the future of Taiwan and with it TSMC and all the semiconductor operations on the runaway island.
Below is a link to the slide deck of the presentation we have given as we think it will be of interest to investors and industry participants alike…
China Chips- Trade Taiwan & Technology
Conclusion: Resistance is Futile- Join the Movement!
*Much like Japan, Taiwan & Korea before them, China entering the semiconductor industry is a normal progression of modernization
*The US will also need alternative suppliers like Micron & GloFo
*The US can participate and profit in China – A huuuuge market
*Everyone must participate with eyes wide open to risks
*The US government can help level the playing field of trade & IP concerns
*China will likely be faster than Japan, Korea or Taiwan in build up
*US must promote & protect & invest in new tech – AI, VR, IOT etc…
*China remains a very sharp double edged sword that cuts both ways
Share this post via: