-Great quarter & execution with minimal Covid impact
-Wide guide is better than no guide as future is very fuzzy
-Feels like slightly down H2 W/ unknown embargo impact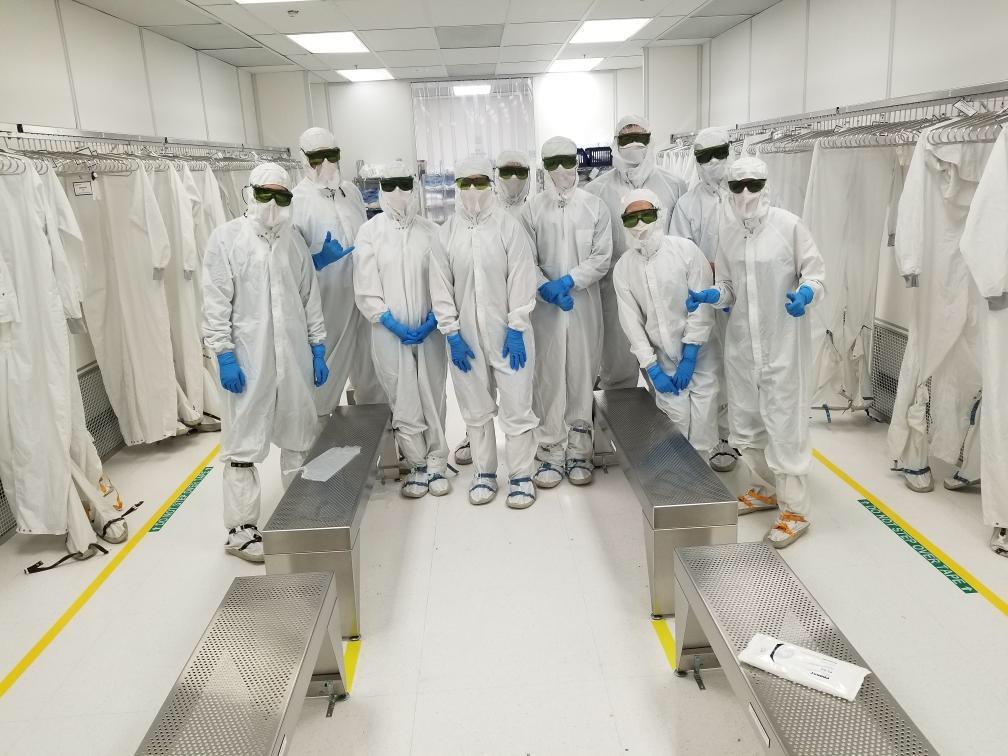 KLA is virtually unscathed by Covid for now at least
KLA put up a very solid quarter with revenues of $1.424B and Non GAAP EPS of $2.47 versus street of $1.39B and $2.28. The company managed to work through and work around most of the Covid related issues in production and installation. There was some mild weakness in the Orbotech PCB and display which was down 14% Q/Q to $160M as it is a more consumer related business than KLA's traditional yield management business which is fab facing, which was quite strong with record backlog and shipments.
The "core" KLA business continues to outgrow the overall semi equipment market (albeit at a lower rate) as EUV and advanced foundry demand continues to drive business very strongly
"Wide Guide"
Guidance is for revenues between $1.26B and $1.54B with non-GAAP EPS ranging from $1.81 to $2.87. Foundry is expected to be a huge 51% of business with memory at 39% and logic at 10%. This wider guidance range is certainly better than other companies who aren't even trying to give guidance and seems to range from little to no impact to significant impact related to Covid.
Demand remains very strong, production is the variable-
Management made it clear that the current guide range is caused almost entirely by production related logistics variability and not end customer demand, which remains very, very solid….for now at least. Management also made it clear that demand going forward was less clear and there seems to be an assumption of softness in H2 but its not at all clear.
No China embargo impact in June Q , but afterwards???
Given that the new China licensing does not take effect until June 28th, the June quarter will have zero negative impact caused by the issue.
In our view, it may be possible to see a slight positive benefit in the June quarter as questionable Chinese customers likely want to get their tools before the June 28th cut off date so they may want tools shipped at all costs, in any condition to beat the deadline. We are sure KLA will oblige whomever it can.
The conditions associated with the new licensing seem at best a great unknown. KLA management is assuming minimal impact as much of its products are produced in Singapore and Israel and thus not "US manufactured".
We think that loop hole will likely be shut down very quickly, maybe even before June 28th, if anyone in the US government has any clue or pays attention. We find it unimaginable that the US government would allow a loop hole big enough to drive a semiconductor tool through while still keep ASML from shipping an EUV scanner to China. If I were ASML I would be screaming.
We think the more likely scenario is some sort of licensing for anything that contains US technology which almost all of KLA's Singapore manufacture meets and much of Israel production minus Orbotech.
Also not counted is potential impact on the 51% of business which is foundry (read that as TSMC) which could also be impacted. At the very least the licensing issue could cause confusion related delays which could push shipments out of the September quarter into December quarter.
All this suggests that between the China embargo and Covid demand impact we could start to see the first negative effects in the September quarter, which could make September quarter guide wider or lower or both.
The stock
KLA's execution was flawless as usual despite the Covid confusion. A bit like the proverbial duck…calm on the surface but paddling like crazy under water. The stock is OK for the near term as the performance was a lot better than it could have otherwise been. This "teflon" like performance likely adds to the attraction of KLA's market position in the near term.
However, we would remain very, very cautious about the longer term as we get closer to the September quarter which will likely have some China impact as well as early signs of the global economic slowdown as it will undoubtably trickle down to the semiconductor industry demand.
Management was careful about longer term demand and impact prognostication and echoed what we heard elsewhere about likely softness in H2. For now, KLA looks a bit like a fortress in a potentially declining neighborhood facing two plagues of unknown future impact.
We will "Keep looking ahead" to try to determine the impact
Share this post via: