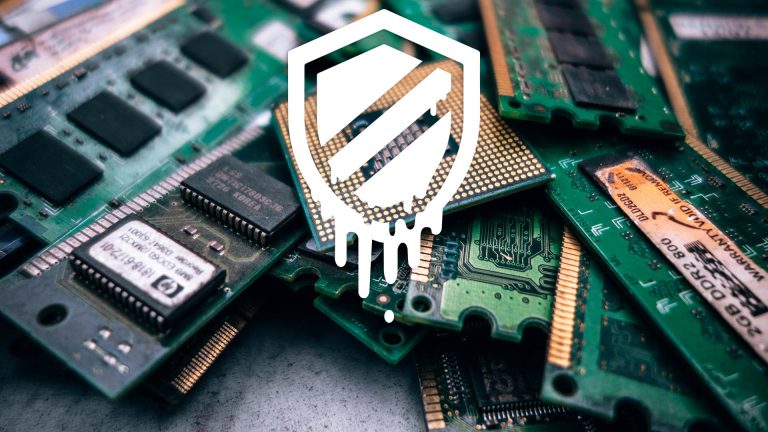 -Hynix reports worst downturn in 10yrs – Already in red ink
-If the #2 memory maker is already negative what does it say?
-Confirms our view of 2023 write off- maybe 2024 better?
-Micron Mangled? & Toshiba Toast?- Buyers advantage
Hynix posts record $1.4B loss- worst in 10 years
Not all that surprisingly Hynix reported a loss making quarter. As the second largest memory chip maker after Samsung the drop was rather rapid.
The company also said the current memory situation is getting worse in the first quarter.
Hopes are for a 2024 recovery. Right now there is no firm evidence to point to other than the typical refrain from analysts in prior cycles saying that things will be better in 6 months (just wishful thinking at this point).
Hynix has obviously cut Capex and output.
Memory makers can slow but not stop output
Unlike OPEC and oil wells you just don't hit the stop button at a fab. The vast majority of the cost of making any semiconductors is the depreciation of the equipment and bricks and mortar. The variable costs of consumables & labor is relatively small. This means that once a fab is built and complete you tend to run it at maximum capacity for the rest of its life as the marginal cost is low.
That marginal cost is also quite low as compared to the fully loaded cost so memory makers can get pushed to very low, loss making levels before they would ever consider stopping production. They can however, slow production by a small amount but all that means is that they will likely lose share to other memory makers who don't slow.
Samsung can push pricing to the edge
All this suggests that dominant players, like Samsung, can push memory pricing down to the point that they can still tolerate (not happily) but below the level at which other competitors are profitable, thereby choking off the oxygen in the room. Obviously Hynix as the number two memory maker and Micron as a more distant 4th or 5th can get quickly pushed into the red.
This situation can persist for a long time if demand doesn't recover.
As we have previously explained capacity can still increase without large capital expenditures due to technology advancement.
What is really needed to end the memory meltdown is for demand to increase…..the industry will never be able to cut production enough to get supply and demand back into balance….it will just not happen.
This suggests that the current memory issue is more of a macro economic demand recovery issue than an over supply issue….meaning that the resolution is not in the hands of the memory makers. The best they can do is take advantage of the situation which Samsung is doing.
A memory buyers market
It has been a memory sellers market for a very long time as makers have set pricing.
The tables have now turned
We have heard, from several different sources, that large buyers of memory are dictating terms and making deals at attractive pricing and terms. Memory makers desperate for buyers are willing to cut deals for large orders of memory at fixed terms to try to hold onto market share or gain share from others.
This implies that we may see some market share shifts created by the downturn as some makers will make deals and others not so.
AMD a minor bright spot in a dark industry
AMD posted better than expected results as they continue to do well and gain share. This stands in obvious contrast to Intel not that long ago. While this is good for AMD it is really just further proof of the importance of TSMC that produces the chips that are successful.
It says that TSMC continues to do a great job of execution as it completely dominates the industry.
This is not to say that AMD has nothing to do with its own success but just that TSMC remains "the man behind the curtain" for most successful tech companies such as AMD, Apple, Nvidia etc; etc;.
Micron, Toshiba & Hynix need further cuts
While memory makers be not be able to avoid red ink in the current memory meltdown they need to reduce the hemorrhaging as much as possible to extend the runway beyond the length of a long downturn.
This likely means more layoffs, more capex cuts, project cancelations.
It is also important for companies to have gas left in the tank for when the industry does finally recover so they can participate and not be left permanently wounded or dead. Even Yangtze memory in China has reported a 10% headcount reduction.
The stocks
Obviously Hynix is just more proof of what we already knew since June. The main difference is the underscoring of exactly how long and deep the memory downturn will be. We haven't seen significant red ink in a very long time and in many cases longer ago than many investors actually can remember or have experience with so many may be in uncharted territory. We continue to warn investors that this will not be a "snap back" type of short lived downcycle as we have seen in brief respites of an otherwise bull tech market.
Companies that continue to ride above the fray include ASML and TSMC, although not cheap for a reason. We also warn investors that we have yet to know the bottom, at least in the memory market, and it is wrong to assume its in the next quarter or two.
About Semiconductor Advisors LLC
Semiconductor Advisors is an RIA (a Registered Investment Advisor),
specializing in technology companies with particular emphasis on semiconductor and semiconductor equipment companies. We have been covering the space longer and been involved with more transactions than any other financial professional in the space. We provide research, consulting and advisory services on strategic and financial matters to both industry participants as well as investors. We offer expert, intelligent, balanced research and advice. Our opinions are very direct and honest and offer an unbiased view as compared to other sources.
Also Read:
Lam chops guidance, outlook, headcount- an ugly, long downturn- memory plunges
ASML – Powering through weakness – Almost untouchable – Lead times exceed downturn
Where there's Smoke there's Fire: UCTT ICHR LRCX AMAT KLAC Memory
Share this post via: