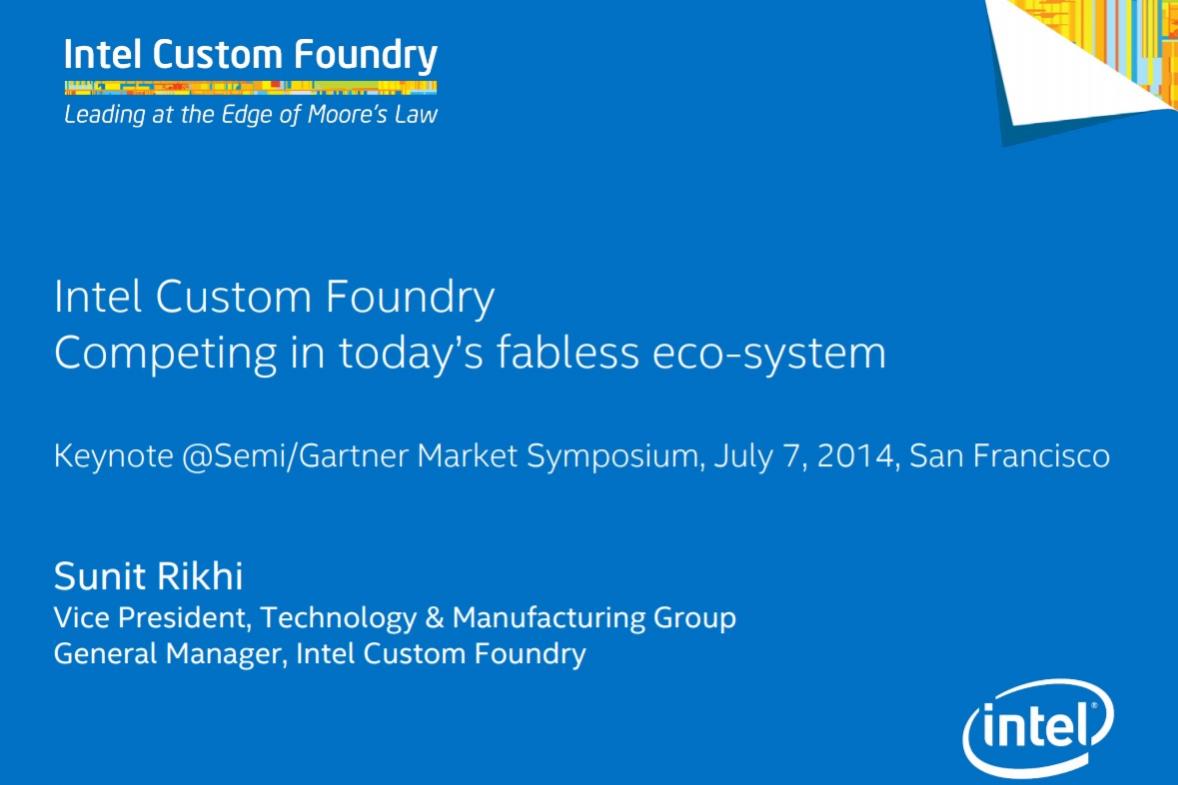 After mentioning what I heard at IEDM 2018, that Intel was officially closing the merchant foundry business as an aside in a SemiWiki forum discussion, I got a lot of email responses so let me clarify. Honestly I did not think it was a big surprise. Intel Custom Foundry was an ill conceived idea (my opinion) from the very start and was not successful by any measures. To be clear, it is not something I just heard, it is something I have verified through multiple sources so I believe it to be true, absolutely.
Just a little background, we started blogging about Intel in the early days of SemiWiki and have posted 202 Intel related blogs that as of today have been viewed 2,822,613 times which is an average of 13,973 per blog. Big numbers in the semiconductor blogging world in my experience. Intel has a very large group of entrenched supporters with even more naysayers that are not easily swayed so there are plenty of blog comments, some of which had to be deleted. My argument against Intel opening up their leading edge manufacturing facilities to the fabless community was that it would be a distraction from Intel's core competency of making microprocessors. As we know, ecosystem is everything with the foundry business and that takes time, money, and technical intimacy, three things that Intel seemed to greatly underestimate.
Also read: Intel Custom Foundry Explained!
Altera was the big win for the Intel Custom Foundry business. I was having coffee with a friend in TSMC Fab 12 when it was announced. If my memory serves it was Dr. Morris Chang who made the announcement and it honestly felt like parents were divorcing. It was mentioned that TSMC viewed this as a learning experience and would make sure that losing an intimate partner like Altera would never happen again.
Also read: Apple will NEVER use Intel Custom Foundry!
Altera was founded in 1984, the same year I started my semiconductor career. Some of my school friends joined Altera and I worked with Altera as a customer during my EDA and IP career down to 20nm so I had a front row seat. It was a very close relationship between Altera and TSMC up until Xilinx came to TSMC at 28nm. TSMC gave Xilinx equal access which soured the Altera relationship. Altera then moved to Intel at 14nm which led to the acquisition at a premium price.
One of the funniest stories I heard was about the first copy of the Intel 14nm design rules Atera got from Intel. They were heavily redacted, which is something I had never seen in the foundry business. After many delays Intel put their own implementation team on the first 14nm Altera tapeout and the result was a very competitive FPGA chip. If not for the continued delays, Xilinx would have been in serious trouble as the Intel 14nm FPGA, based on my experience with customers, beats the Xilinx 16nm in both density and performance.
You can see the 2014 Intel Custom Foundry pitch HERE. Great intentions, good effort, too many broken promises, but doomed from the very beginning, my opinion.
Share this post via: