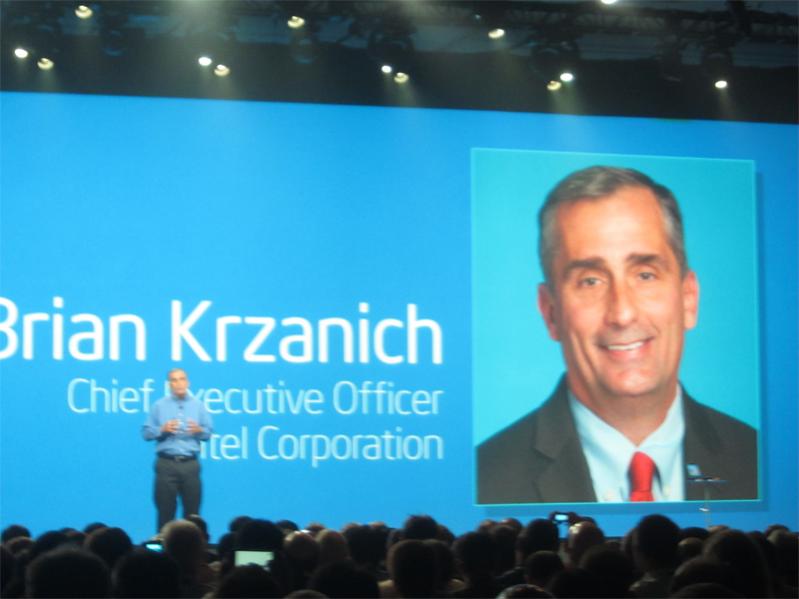 At IDF Brian Krzanich gave the keynote. I won't summarize the whole thing here but just talk about one part that was something they had actually managed to keep secret ahead of time: Quark.
Quark is a synthesizable core. It uses 1/10th power of Atom and is 1/5 size. Now I am writing this, I don't know if this is a fair comparison or one of these "Quark in 14nm is 1/5 size of Atom in 22nm" sort of comparisons. It is designed for new markets such as wearable computing, ingestible and disposable medical devices and the Internet of Things (IoT). I assume it is an Intel Architecture but I have no idea exactly what.
So is Intel entering the processor licensing business? That would be a "no" so the fact that the core is synthesizable isn't really relevant since only Intel themselves get to synthesize it. During the Q/A someone asked explicitly and Brian confirmed that all the manufacturing would be done by Intel.
"If companies have their own IP then we can support them." Mostly he seems to mean by writing their own software to run on Quark. Or giving their IP to Intel and having someone there integrate it with the microprocessor. The RTL for the microprocessor is clearly not going to leave the Intel building. Whether it is feasible for a company to do a design around Quark by adding (say) their own network interface seems pretty unclear. We used to do that all the time in the ASIC industry, of course, but there are so many more moving parts in a modern multi-mode multi-corner world with double patterning, FinFETs and lots of other gotchas.
Intel is clearly getting more serious about the foundry business, as in making SoCs for other people. But quite what the business model is here I'm not sure. Intel does the manufacturing. The core may be synthesizable but that flexibility is only going to be used to move it around Intel processes. Or maybe to reconfigure it into different libraries. Intel has its own libraries too, of course (wireless, bluetooth etc). But if the customer has IP of their own, who and how it all gets pulled together remains to be seen.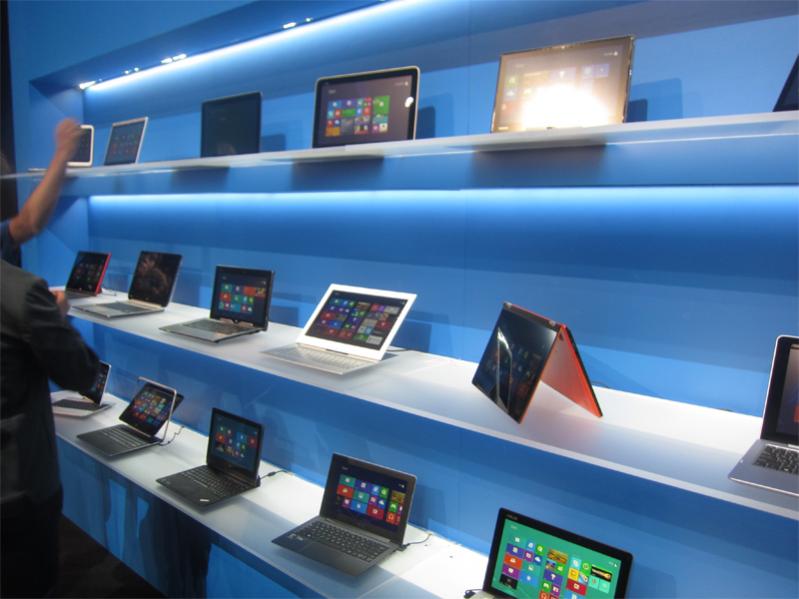 I also saw a notebook computer running on Intel 14nm silicon, Broadwell I believe. Brian said that it would be shipping by end of 2013. Just what volume remains to be seen. Atom in 14nm will not be available until right at the end of 2014 "as we transition out of the year."
One other tidbit of information: Brian showed the world's first 22nm phone with LTE (I have no idea if the LTE is in 22nm or just the application processor, or even if the LTE is in Intel's process rather than TSMC 28nm). It has 3G voice with LTE data. Next year they will have true voice and data LTE. Currently 35Mb/s with capability to go to 70Mb/s with carrier support. Will be 150Mb/s when by the time it ships in 2014.
Share this post via: