SalesForce IT Applications Analyst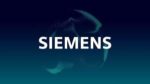 Website Siemens EDA
Job Description
The SFDC IT Applications Business Analyst will be responsible for day to day activities related to effectively creating, maintaining and supporting CRM related business processes, systems and documenting business requirements for a
"Professional Services Organization". The Business Analyst must be able to communicate equally with business owners, users, and IT professionals. Candidates must have a solid understanding of SFA and Customer Service oriented business process concepts and techniques as well as the ability to document business needs through business requirements that will ultimately drive technical solutions for a "Services" organization. This role will serve as facilitator, analyst, and problem solver. Excellent analytical skills and the ability to work collaboratively in a team environment are essential, as are outstanding communication and interpersonal skills. He/she will align with global, division and business unit strategies and business requirements.
This position reports to the Sr.IT Manager, CRM SFDC. Primary business interactions include:
a. CRM Team members.
b. Key business stakeholders in the Professional Services Organization.
c. DI SW infrastructure teams (as needed)
d. Financial Force Application.
Responsibilities
• Coordinate and interface with the CRM Team and Product Owners to understand and document solutions for their requirements in the form of User Stories/Requirements.
• Create business requirement specification and business impact documents as required.
• Participate in Scoping, Planning, Prioritization, and requirements activities in coordination with Demand Managers, Solution Managers, Developers, and Business Owners on Enhancement/Change Requests.
• Work closely with Developers, Infrastructure groups and other Support teams on day to day application related issues following SLA standards.
• Support Data Management and data cleansing activities.
• Support testing of enhancements, new Financial Force releases and interfaces as needed.
• Support Business Process Training for Customer Service business processes as required.
Required Knowledge/Skills, Education, and Experience
• Undergraduate Degree
• Minimum 3-5 years of experience with Salesforce.com System Administration
• Strong Business Process improvement skills; process mapping, problem identification, application of best practices and standards
• Good verbal and written communication skills; ability to deliver complex concepts through abstract models and presentations to allow others to identify benefits.
Preferred Knowledge/Skills, Education, and Experience
• Financial Force System Administration
• Salesforce.com System Administrator and/or Developer Certification
• Experience with ERP systems such as SAP
• Experience with Agile tools (Rally, Jira, Polarion, etc.)
• Understanding of business data management and modelling
• Leadership, planning, and execution skills
Organization: Digital Industries
Company: Mentor Graphics Corporation
Experience Level: Experienced Professional
Job Type: Full-time
Share this post via:
---