Compliance Technical Specialist – Licensing Analyst – Remote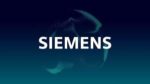 Position Overview
Siemens is seeking a License Compliance Technical Specialist/Licensing Analyst to join an exciting new opportunity that will take Siemens to the next level of license compliance. Get in at the start as we look to grow in this exciting arena of license management. The position will work throughout the Americas region helping to ensure the consistence and alignment of customer reporting. This role will have two main functions. On the front end, the specialist will work with customers to help them run a scanning tool designed to collect Siemens software data in their environment. The second end will be working with Siemens entitlement data, comparing the two data sets and looking for inconsistencies. They will work with experienced License Compliance Sales Managers to help facilitate customer engagements and reviews.
Responsibilities
Schedule appointments with clients to obtain license usage information. Meet with customers to collect license information remotely through a powerful scanning tool.
Take inbound calls from customers who need technical assistance in completing the license usage and deployment inventory. Assist customers to deploy and trouble shoot Siemen's Contract Compliance Tool. Assist Siemens customer to solve Powershell scripts and other queries.
Assist customer to build group policies and roll them out. Assist customer to execute manual data collection. Evaluate inventory data versus Siemens entitlement data to ensure accurate usage of software.
Required Knowledge/Skills, Education, and Experience
Associate Degree or two-year technical degree
Experience with and ability to troubleshoot Powershell Scripts and other queries. Active Directory. Group Policy. DNS/DHCP & Network Configuration.
Knowledge of Microsoft Operating Systems and network technologies.
2+ years of experience in Desktop or Service Support
MS Excel.
Attention to detail.
Good communication skills both written and verbal.
Self-starter.
Very good IT skills including various Asset Management Tools.
Job location: Cypress, CA; St. Louis, MO; or Remote
Qualified Applicants must be legally authorized for employment in the United States. Qualified Applicants will not require employer sponsored work authorization now or in the future for employment in the United States.
Preferred Knowledge/Skills, Education, and Experience
Previous experience working in a client facing environment e.g. technical services.
Microsoft SCCM.
Familiarity with SAM tools such as Flexera or Snow.
Ability to perform in depth analyses of audit/inventory data provided by customers.
Software license compliance background, IT background or licensing is preferred
Organization: Digital Industries
Company: Siemens Industry Software Inc.
Experience Level: Mid-level Professional
Job Type: Full-time
Share this post via:
---