L&D Courseware & Marketing Coordinator 13-month Internship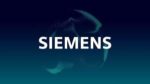 L&D Courseware & Marketing 13-Month Internship
Are you a hardworking and creative student who likes to think creatively? Do you want the chance to grow your knowledge and skillset as part of an internationally renowned organisation?
If 'Yes', then our Global Learning & Development Internship at Siemens Digital Industries is the ideal place for you!
What We Offer:
Our 13 month internship program is crafted to give you the opportunity to build upon the knowledge and skills you have acquired at university. We will provide you with a platform to learn and grow within a innovative Global L&D team. You will be given a clearly defined role which allows you to make a personal contribution to the delivery of Global L&D initiatives originating from agreed Learning & Development priorities and strategy.
We offer an internship program which focuses on your continual development beyond your time with us at Siemens. You will participate in a series of 10 workshops designed to enhance your skillset, providing you with the key tools required to succeed in your future career. These workshops will be delivered by our internal training team and feature a range of subject areas, from communication and presentation skills to personal effectiveness and career planning. Our aim is to provide a holistic learning experience which offers value to the individual as well as the organisation.
Who are we looking for?
We seek a driven individual currently in their 2nd year of university, who is about to embark on their industrial placement / sandwich year. You'll be studying for an undergraduate degree in the area of: Marketing, Marketing Communications, Advertising or a Business related field. Our ideal candidate will have a desire to learn coupled with excellent organisational and interpersonal skills, as well as a people-centric approach to everything you do. For this role in particular keen on someone who has an interest in developing their presentational and visual production skills. You'll be comfortable working independently, under minimal supervision and collaboratively as part of a team. Happy working to set timescales, with the ability to multi-task as well as focus on one task in particular in order to meet a requirement.
What will your responsibilities be?
Learning & Development Contribution:
You will work with a senior team member, responsible for content curation and marketing.
Organise and prioritise workload to complete specific tasks to required time – frame and quality standards using defined work practices.
Use own initiative to overcome issues and challenges so as to complete tasks.
Liaise with other L&D team members, and partners in other functions of the business to produce task output.
Present at regular L&D Team Meetings face to face and virtually.
Support major conferences or learning events, where relevant (this may require international travel).
Produce L&D reports and updates on work to required cadence for use by L&D and stakeholder groups.
Produce relevant materials and onboard the incoming intern to be able to take over the role optimally.
Courseware Production & Marketing:
Review raw material for e-learning, providing timely feedback and advice to SMEs (Subject Matter Experts).
Provide standard methodology e-learning guidance to Subject Matter Experts (SMEs) where needed. (we will train you in best practice)
Track content creation process and liaise with SMEs to provide timely feedback to courseware drafts.
Work with Solution and Campaign Program Manager(s) to ensure published courseware is communicated in a timely manner.
Build program documentation for Solution and Campaign learning programs to include, Instructor guides, learner workbooks, program overview documentation and registration guides etc.
Support the marketing of learning materials, including designing visual and written communication for both the intranet and email.
Support the branding and presence management of Learning and Development within the business.
Siemens Digital Industries Software is a leading provider of solutions for the design, simulation and manufacture of products across many different industries. Formula 1 cars, skyscrapers, ships, space exploration vehicles, and many of the objects we see in our daily lives are being conceived and manufactured using our Product Lifecycle Management (PLM) software. Headquartered in Plano, Texas, our business works collaboratively with companies to deliver open solutions to help them make smarter decisions that result in better products.
Siemens Digital Industries Software is an equal opportunities employer and do not discriminate unlawfully on the grounds of age, disability, gender assignment, marriage and civil partnership, pregnancy and maternity, race, religion or belief, sex, sexual orientation or trade union membership.
We are looking forward to receiving your online application. Please ensure you complete all areas of the application form to the best of your ability as we will use this data to review your suitability for the role.
Organization: Digital Industries
Company: Siemens Industry Software Limited
Experience Level: Student (Not Yet Graduated)
Job Type: Full-time
Share this post via:
---