There's no question that the RISC-V ISA is revolutionizing the semiconductor ecosystem around the world. We see Israel as the epicenter of RISC-V based development and innovation in the Middle East. For the second year in a row, SiFive will be hosting its Tech Symposium on RISC-V in Israel to help foster the growth and momentum that's happening in the region.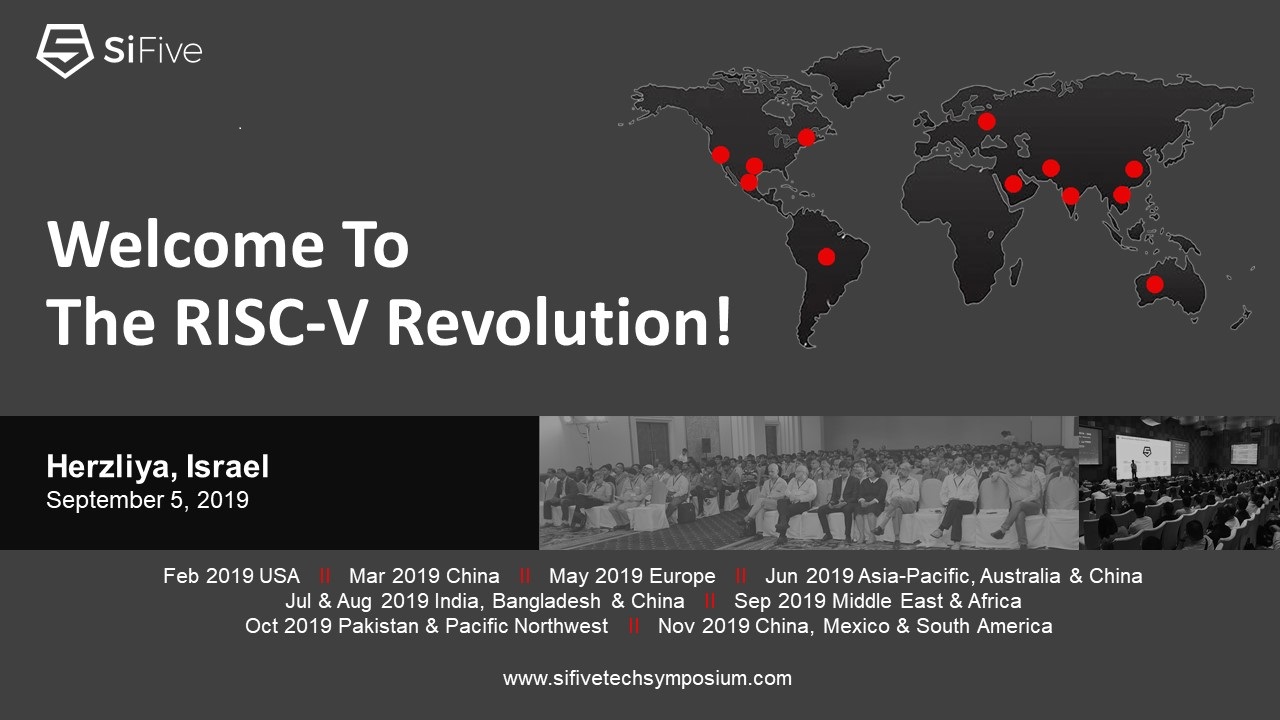 This year's event will take place in Herzliya on September 5. It will feature presentations by several industry veterans, including Andrew Waterman, the privileged architecture committee chair for the RISC-V Foundation and co-founder and chief engineer at SiFive; Hiren Majmudar, vice president of corporate business development for SiFive; Moshe Sheier, vice president of marketing for CEVA; Danny Biran, business development advisor in Israel for Silicon Catalyst; Amir Fridman, senior director of corporate development and capital investment for Western Digital; Leonid Yavits, postdoctoral research fellow in electrical engineering at Technion; and Jahoor Vohra, senior field applications engineer at SiFive.
This powerful symposium is intended not only for those who are already well-versed in RISC-V, but also for newcomers and students who are planning to tap into the RISC-V community. It will be highly educational and will present many opportunities for networking and engagement with industry veterans, ecosystem partners and academic luminaries. Attendees will learn about the SaaS-based approach that is enabling fast access to custom cores, design platforms, and custom SoC solutions for emerging applications.
Attendance is free, but registration is required. Please visit https://sifivetechsymposium.com/agenda-israel/ to learn more and to secure your seat.
We look forward to seeing you!
About SiFive
SiFive is the leading provider of market-ready processor core IP and silicon solutions based on the free and open RISC-V instruction set architecture. Led by a team of seasoned silicon executives and the RISC-V inventors, SiFive helps SoC designers reduce time-to-market and realize cost savings with customized, open-architecture processor cores, and democratizes access to optimized silicon by enabling system designers in all market verticals to build customized RISC-V based semiconductors. With 15 offices worldwide, SiFive has backing from Sutter Hill Ventures, Qualcomm Ventures, Spark Capital, Osage University Partners, Chengwei, Huami, SK Hynix, Intel Capital, and Western Digital. For more information, www.sifive.com.
Share this post via: