Introducing the SiFive Connect Webinar Series –A Platform Designed for Continued Engagement with the Global Hardware and Software Community Developing RISC-V Based Semiconductor Solutions
After hosting the SiFive Tech Symposiums in a record 52 cities in 2019, it became amply evident that the RISC-V revolution has reached all corners of the globe and is here to stay. RISC-V cores are being designed into many SoCs and domain-specific custom silicon. To take our previous engagement with the global community to the next level, we're launching the SiFive Connect Webinar Series as a highly educational and interactive platform for SoC developers to connect directly, on an ongoing basis, with industry experts. Targeted for engineers, architects, developers, researchers and students, attendees will learn about the RISC-V ecosystem and the latest RISC-V based cores and software, security solutions, SoC and system IP, various end market solutions and development platforms.
These bimonthly webinars will be one hour in duration, and each will take place twice on the same day – once at 9 a.m. PDT and again at 6 p.m. PDT – enabling the global community to choose the time that works best for them.
Registration is now open for the first two SiFive Connect webinars of 2020!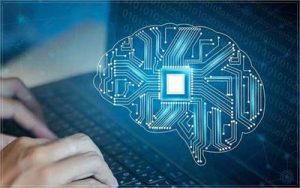 Embedding Intelligence Everywhere with SiFive 7 Series Core IP
View Abstract & Register to Attend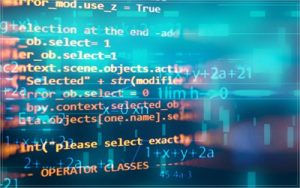 Rapid Embedded Prototyping with SiFive Software
View Abstract & Register to Attend
To view an extended list of upcoming topics, please visit https://www.sifive.com/resources/webinars/sifive-connect.
We look forward to engaging with you and sharing knowledge!
About SiFive
SiFive is on a mission to free semiconductor roadmaps and declare silicon independence from the constraints of legacy ISAs and fragmented solutions. As the leading provider of market-ready processor core IP and silicon solutions based on the free and open RISC-V instruction set architecture, SiFive helps SoC designers reduce time-to-market and realize cost savings with customized, open-architecture processor cores, and democratizes access to optimized silicon by enabling system designers in all markets to build customized RISC-V based semiconductors. Founded by the inventors of RISC-V, SiFive has 16 design centers worldwide and backing from Sutter Hill Ventures, Qualcomm Ventures, Spark Capital, Osage University Partners, Chengwei, Huami, SK Hynix, Intel Capital, and Western Digital. For more information, please visit www.sifive.com.
Stay current with the latest SiFive updates via Facebook, Instagram, LinkedIn, Twitter, and YouTube.
Share this post via: