If the CEVA-XC4000 DSP IP core offers support for the most demanding communication standards, the CEVA-MM3101 provides full control over embedded vision and image enhancement applications, in SW, allowing Application Processor chip makers and OEM a way to differentiate their product. CEVA has decided to launch the MM3101 to help Application processor chip makers to overcome several barriers. If the ARM + NEON solution is selected, it quickly appears to be a low performance option. Choosing a GPU is an option which implies high power consumption. Selecting a solution based on HW accelerators, or fixed functions, is suffering from a strong lack of flexibility for SW upgrades.
OEM, the first customers for the Application processor IC, looks to differentiate, on such a competitive market segment, smartphone and media tablet. Integrating MM3101 will allow designing in-house SoC and would enable applications not available on other devices. Thus, unique and innovative algorithms can be easily programmed on the device. The result, in term of power consumption, is impressive: running such apps on the MM3101 can save 10X or more, as opposed of running on the CPU or GPU.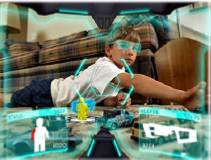 CEVA-MM3101 solution can be illustrated by the various layer descriptions, as in the picture: at the bottom, the hardware platform (HW layer), then the Library Layer, the Interface Layer and finally the Application layer. CEVA can propose solution for Image Enhancement, Embedded Vision and Scene Analysis, either with products developed internally, either with products developed by partners like Khronos Group, completed by commercially available tools like Optimizing C compiler, Multi-core debugger and so on.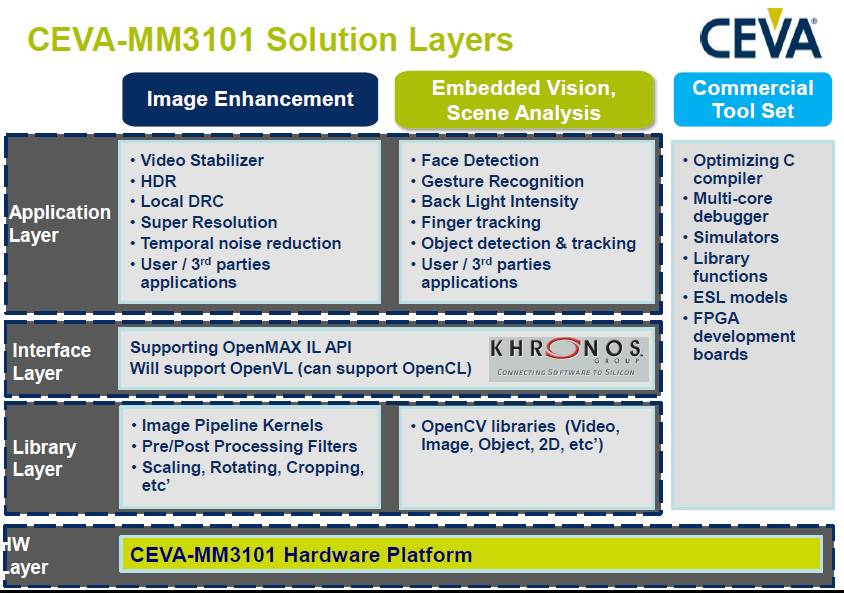 To take an example, illustrating the computing power of the MM3101, just have a look at Super Resolution. This is an amazing algorithm: by fusing several low resolution images to generate a (single) high resolution image that offers more details. As a good picture is always better than a long explanation, just take a look at the following images: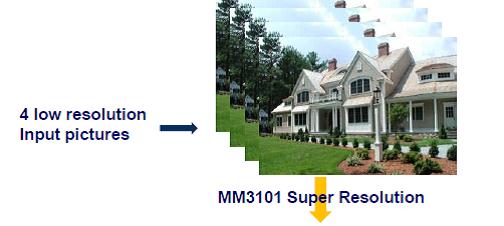 Using the MM3101 Super Resolution algorithm allows generating the High Resolution Image. Amazing!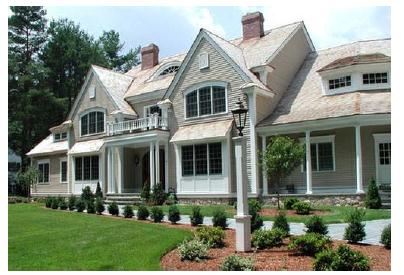 This is just one example of one of the multiple solutions offered by the MM3101 DSP IP core from CEVA, targeting imaging enhancement for application processor, one of the hottest area in the smartphone and media tablet segment. Using such a core can help OEM and Application processor chip makers to differentiate, and differentiating will help them to consolidate or increase market share, in this very competitive market segment, where the projection call for more than 600 million devices to be shipped in 2012, and the 1 billion level to be passed by 2015!
BY Eric Esteve

Share this post via: