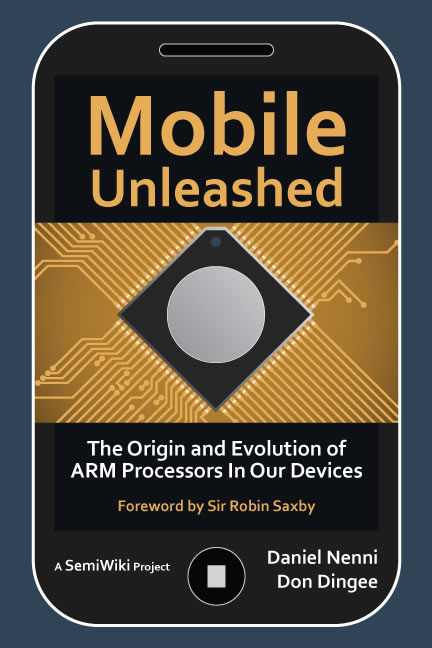 Publishing a book on the history of ARM was an incredible experience. In business it is always important to remember how you got to where you are today to better prepare for where you are going tomorrow. The book "Mobile Unleashed" started at the beginning of ARM (Acorn Computer) where a company went from a crazy idea a couple of engineers had for designing a processor from scratch to being a monopoly of processor cores controlling roughly 95% of the world's mobile electronics today.
ARM book number two book begins with the acquisition of ARM by SoftBank Group Corp, a Japanese multinational conglomerate holding company. Nobody saw this one coming and some people, including myself, still wonder why the sixth-largest telephone operating company (by total revenue of $74.7B) would buy a semiconductor IP company.
Unfortunately, under SoftBank, ARM profits are dropping due to aggressive expansion (headcount and R&D investment). The explanation from SoftBank is that ARM is being positioned to rejoin the public markets in five to seven years to become an even higher profiting company.
According to the recently released 2018 IP Design Report from IP-Nest, ARM royalties are up 17% but ARM licenses are down 6.8% which is a much more troubling trend for future royalty strength. New accounting practices can always be blamed but according to my information the problem is much more a case of a change in company culture and behavior. Compounding that is the rise of a disruptive ARM alternative and that is RISC-V which truly has hit phenomenon status.
We have been covering ARM since the beginning of SemiWiki in 2011 with 262 blogs published that have been viewed 1,617,437 times by 13,993 different domains. RISC-V is a recent addition to SemiWiki analytics and thus far we have published 9 blogs that have been viewed 148,047 times by 6,988 domains. You can expect expanded coverage of RISC-V on SemiWiki in the near future for sure. Disruption is coming to the CPU IP market and we will have a front row seat. Disruption is for the greater semiconductor good, absolutely!
You can read more about RISC-V HERE or you can go straight to the member page HERE.
One of the more interesting RISC-V developments is Intel's investment in SiFive, a RISC-V implementer. SiFive was founded by the creators of the free and open RISC-V architecture to battle the escalating costs of chip design. One of those cost barriers of course is the upfront ARM licensing fee.
We have long led the call for a revolution in the semiconductor industry, and believe SiFive, and our technologies, demonstrate a significant path forward for the industry," said SiFive CEO Naveed Sherwani. "This investment by Intel Capital will enable SiFive to empower any individual or company to produce a silicon solution that meets their needs, quickly and affordably."

"RISC-V offers a fresh approach to low power microcontrollers combined with agile development tools that have the potential to help reduce SoC development time and cost significantly," said Raja Koduri, senior vice president of the Core and Visual Computing Group, general manager of edge computing solutions and chief architect at Intel Corporation. "SiFive's cloud-based SaaS approach provides another level of flexibility and ease for design teams, and we look forward to exploring its benefits."

The working title of the book is Rise and Fall of ARM Holdings but it can certainly change to Rise and Fall and Rise Again of ARM Holdings. We will have to wait and see how the CPU IP disruption unfolds over the next year or three so stay tuned.
Share this post via: