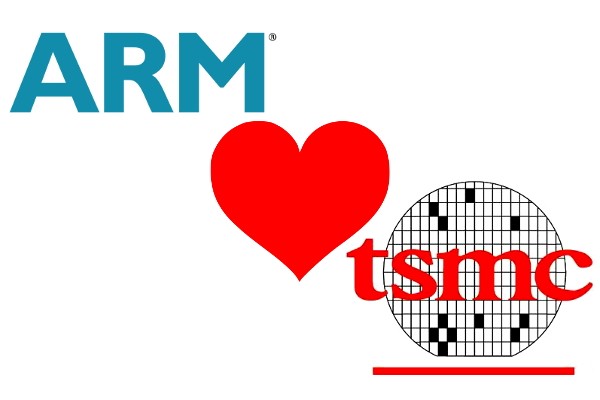 Fabless semiconductor ecosystem bellwethers, TSMC and ARM, buck the trend reporting solid second quarters. Following "TSMC Reports Second Highest Quarterly Profit", the British ARM Holdings "Outperforms Industry to Beat Forecasts". Clearly the tabloid press death of the fabless ecosystem claims are greatly exaggerated.
"ARM's royalty revenues continued to outperform the overall semiconductor industry as our customers gained market share within existing markets and launched products which are taking ARM technology into new markets. This quarter we have seen multiple market leaders announce exciting new products including computers and servers from Dell and Microsoft, and embedded applications from Freescale and Toshiba. In addition, ARM and TSMC announced a partnership to optimize next generation ARM processors and physical IP and TSMC's FinFET process technology." Warren East, ARM CEO.
ARM's Q2 revenues were up 12% on Q1 at £135m with profit up 23% at £66.5m.
H1 revenues were up 12% on H1 2011 at £268m, with profit up 22% at £128m.
23 processor licenses signed across key target markets from microcontrollers to mobile computing
Two billion chips were shipped into a wide range of applications, up 9% year-on-year compared with industry shipments being down 4%
Processor royalties grew 14% year-on-year compared with a decline in industry revenues of 7%
3 Mali graphics processor licensess were signed in Q2, of which two were with new customers for Mali technology
5 physical IP Processor Optimisation Packs were licensed.
ARM enters the second half of 2012 with a record order backlog and a robust opportunity pipeline. Relevant data for the second quarter, being the shipment period for ARM's Q3 royalties, points to a small sequential increase in industry revenues. Q4 royalties are harder to predict as macroeconomic uncertainty may impact consumer confidence, and some analysts have become less confident in the semiconductor industry outlook in the second half. However, building on our strong performance in the first half, we expect overall Group dollar revenues for full year 2012 to be in line with market expectations.
Even more interesting is the recently announced TSMC / ARM multi-year agreement that extends beyond 20 nm technology (16nm) to enable the production of next-gen ARMv8 processors that use FinFETtransistors and leverages ARM's Physical IP that currently covers a production process range from 250 nm to 20 nm.
"By working closely with TSMC, we are able to leverage TSMC's ability to quickly ramp volume production of highly integrated SoCs in advanced silicon process technology," said Simon Segars, executive vice president and general manager, processor and physical IP divisions, ARM. "The ongoing deep collaboration with TSMC provides customers earlier access to FinFET technology to bring high-performance, power-efficient products to market."
"This collaboration brings two industry leaders together earlier than ever before to optimize our FinFET process with ARM's 64-bit processors and physical IP," said Cliff Hou, vice president, TSMC Research & Development. "We can successfully achieve targets for high speed, low voltage and low leakage, thereby satisfying the requirements of our mutual customers and meeting their time-to-market goals."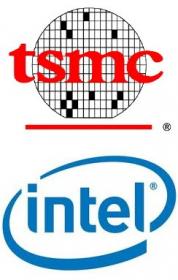 This agreement makes complete sense with 90% of ARM silicon going through TSMC and the PR battle Intel is now waging against both ARM and TSMC. But lets not forget the Intel Atom / TSMC agreement of March 2009:
We believe this effort will make it easier for customers with significant design expertise to take advantage of benefits of the Intel Architecture in a manner that allows them to customize the implementation precisely to their needs," said Paul Otellini, Intel president and CEO. "The combination of the compelling benefits of our Atom processor combined with the experience and technology of TSMC is another step in our long-term strategic relationship."
Sorry Paul, clearly this was not the case. TSMC is customer driven and Atom had no customers. So there you have it. The agreement was "put on hold" less than a year later:
Intel spokesperson Bill Kircos said no TSMC-manufactured Atoms are on the immediate horizon, though he added that the companies have achieved several hardware and software milestones and said they would continue to work together. "It's been difficult to find the sweet spot of product, engineering, IP and customer demand to go into production," the Kircos said.

Given that wrong turn, the current Intel strategy is to offer ASIC services versus the traditional foundry COT (customer owned tooling) for Atom SoCs using a CPU centric 22nm process. This turnkey ASIC service is currently called Intel Foundry Services to which we have heard plenty but have yet to see any silicon. Just my observation of course.

Share this post via: