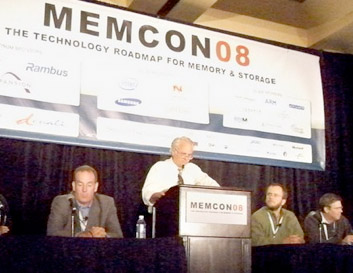 Back before Denali was acquired by Cadence they used to run an annual conference called MemCon. Since Denali was the Switzerland of EDA, friend of everyone and enemy of none, there would be presentations from other memory IP companies and from major EDA companies. For example, in 2010, Bruggeman, then CMO of Cadence, gave the opening keynote but there were also presentations from Synopsys, Rambus, Micron, Mosys, Samsung and lots of others. Plus, of course, several presentations from Denali. The format and time varied, sometimes it was 2 days in June, sometimes 1 day in July.
When Cadence acquired Denali, they folded MemCon into CDNLive, Cadence's series of user group meetings, the largest of which was in San Jose so there was no standalone MemCon 2011.
But for 2012, MemCon is back again. Tuesday September 18th at the Santa Clara convention center. The full agenda is not yet available (EDIT: yes it is, it is here) but current sponsors and speakers include
Agilent
Cadence
Discobolus Designs
Everspin
Kilopass
Micron
Objective Analysis
Samsung
MemCon is free to attend but the number of places is limited and so you must pre-register and can't just show up at the last minute. The registration page for MemCon is here.

Share this post via: