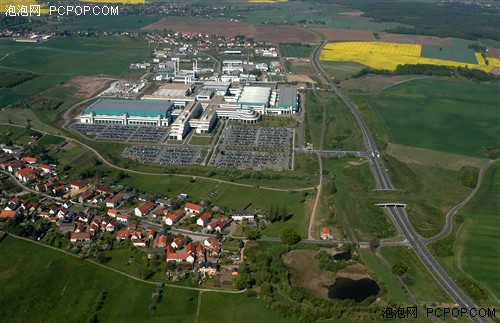 Last week I had an interesting meeting with GLOBALFOUNDRIES executives Kevin Meyer and Mojy Chian. It certainly seems that GFI has turned a corner! I will be in Dresden next week for DATE 2012 and will also visit the GFI Fab there. 28nm and 20nm are on track so expect an aggressive implementation plan from GFI this year.

I'm a big fan of Webinars since I prefer to do research from my lazyboy recliner wearing my pajamas. Anything about 28/20nm design and manufacturing is on my list of Webinars to do:
Kevin Meyer, Vice President of Design Enablement Strategy & Alliances, GLOBALFOUNDRIES will join John Chilton, Senior Vice President, Marketing & Strategic Development, Synopsys to present an exclusive online-only webinar at the 2012 Common Platform Virtual Technology Forum.
Webinar: "Designing ARM Powered®High Performance SoCs on Common Platform 28nm and 20nm Nodes"
The demand for higher performance and lower power processors in smartphones, tablets and other mobile computing applications is driving manufacturers to move their high performance core implementations to advanced 28nm and 20nm process nodes.
Are you ready for the move? In this virtual event session Synopsys and GLOBALFOUNDRIES outline the key design and manufacturing challenges, and how close collaborative and silicon proof points have enabled a complete silicon-proven design enablement and manufacturing ready solution for optimized implementations of ARM Powered high performance cores. Highlights in this session include:
Synopsys Galaxy Implementation Platform advanced 20nm solutions and 28nm design enablement and complementary high performance core hardening solutions


GLOBALFOUNDRIES 28SLP and 20LPM process nodes, Fabsync, Cortex-A9 proof points
Attend this session to find out what it means to you and how Synopsys' and GLOBALFOUNDRIES' expertise in high performance SoC design and manufacturing will help you to optimal implement your next high performance core at 28nm process node and 20nm in the future.


Virtual doors open:
March 14, 8:30am PDT
Live event:
March 14, 9:00am – 5:00pm PDT
Available on demand through 2012
What You'll See:
Keynotes by Gregg Bartlett, Chief Technology Officer, GLOBALFOUNDRIES as well as executives from IBM, Samsung and ARM
Executive panel: R&D pipeline for future semiconductor technology innovation
Webinar: "Delivering on 20nm and Embarking on 14nm–Cadence and Common Platform Alliance" presented by Samta Bansal, Senior Manager, Product Marketing, Silicon Realization, Cadence
Webinar: "Double Patterning at 20nm: What is it? Why Do I Care? And How to Leverage the Common Platform Solution" presented by Michael White, Director of Product Marketing, Calibre Physical Verification, Mentor Graphics
A showcase of ecosystem partners and Common Platform design, enablement and implementation offerings in our Partner Pavilion

Register for the Live Common Platform Technology Forum 2012
Will you be in Santa Clara on March 14?
March 14, 9:00am – 6:00pm PDT
Santa Clara Convention Center
What You'll See:
[*=left]Keynotes by IBM, Samsung and GLOBALFOUNDRIES
[*=left]Executive panel: R&D pipeline for future semiconductor technology innovation
[*=left]In-depth technical presentations across the technology roadmap encompassing 28-, 20- and 14- nanometer processes and the innovation pipeline beyond 14nm
[*=left]A showcase of our ecosystem partners and Common Platform design, enablement and implementation offerings in our Partner Pavilion

Share this post via: