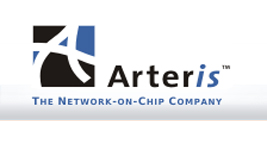 Arteris finally announced this morning, as rumored, that Qualcomm is acquiring "certain technology assets" and hired personnel formerly employed by Arteris. The financial terms were not disclosed.
I talked to Charlie Janac, the CEO, today. The first thing I asked him is why such a convoluted deal, I've never seen a deal like that. He agreed that he'd not seen one either but Qualcomm was not happy inheriting the entire licensing business of Arteris. If it was just a few customers that would be OK but Arteris have been adding about a dozen customers a year for several years and are up to over 50 licensee companies. So they went with this structure whereby Qualcomm has the engineering resources (the entire engineering team now are Qualcomm employees) and Arteris retains most of the support and sales channel.
Of course the deal is complex, with royalties, a multi-year development roadmap, a pool of R&D resources that are available to Arteris to help support customers. Arteris also has access to the source code so that they can do customer specific changes (once they have put together a small engineering team). In the longer term the will work out how to build additional value in the interconnect space with the new engineering team.
The sales price (not disclosed) goes to Arteris' investors but they currently have a strong cash position and future cash from licensing. In one sense they have offloaded a lot of expenses but keep the revenue.
I asked Charlie how the customers felt about this. He said that the non-mobile customers are happy. Qualcomm's muscle will presumably accelerate development and, of course, it is a strong endorsment of Arteris' technology. Like that guy who liked the Remington electric razor so much he bought the company, Qualcomm are so committed to Alteris FlexNoC that they bought the company.
Arteris retains the right to license, support and maintain the existing Arteris product lines (FlexNoC and FlexLLI) to fulfill existing and new contracts. Further, Qualcomm (who now have most or all of the developers) have agreed to provide certain updates back to Arteris and also provide some engineering support. The key thing is that there are no changes in Arteris' contractual obligations or operations with customers or industry partners. The licensees in mobile have some concerns but are willing to live with it. Of course the reality will hinge on how everyone executes under the umbrella of this unusual division of responsibilities.
Bottom line from Charlie: "Arteris plans to be in business for a long time."
Arteris press release is here.

Share this post via: