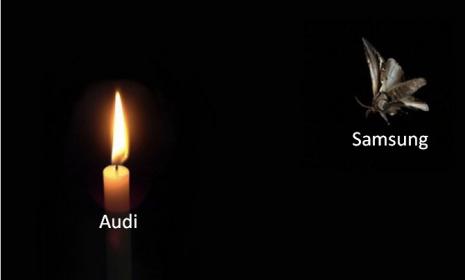 When Nvidia changed its automotive market messaging from an infotainment-centered theme to autonomous driving two years ago – pronouncing the coming tidal wave of robotaxi development – it matched the almost identical epiphany reached by Intel years prior. Automotive infotainment is a low volume, low revenue opportunity for a large semiconductor company – even if it produces headlines.
Intel pivoted to safety after chasing high-end infotainment business at BMW for half a decade or more – ultimately acquiring Mobileye for $15.3B. Nvidia then slotted itself in on many of the same platforms Intel had been targeting at BMW and Audi before concluding that infotainment would be a tough slog competing with Texas Instruments, Renesas, NXP, ST Micro and other suppliers that controlled the vast volume of mass market system sockets.
Qualcomm took a stab with Snapdragon – and has certainly not given up hope of an automotive breakthrough in spite of the failed merger with NXP. But all of these companies – Intel, Nvidia, and Qualcomm – have come to accept that safety and automated driving represent higher volume and higher revenue opportunities for the long haul.
Enter Samsung. Samsung is the newest wannabe player in the automotive space and has announced its first infotainment win – not surprisingly with a luxury German auto maker. Samsung has announced that Audi will use Samsung's Exynos Auto V9 in an infotainment system to arrive in a car in the market by 2021.
As the largest maker of mobile phones – a business now facing a global decline – Samsung has been looking for new sources of growth and has had its sights set on the automotive industry for years finally acquiring Harman International two years ago for $8B. Samsung is also thought to be the preferred partner, at some future time, for Tesla Motors.
No doubt, Samsung knows that infotainment systems may win headlines, but safety systems deliver dollars. Alas, these days it is difficult to separate infotainment from safety in the latest cars as domains and functionality converge. Presumably CES 2019, next week in Las Vegas, will provide some glimpses of Samsung's automotive ambitions.
Roger C. Lanctot is Director, Automotive Connected Mobility in the Global Automotive Practice at Strategy Analytics. Roger will keynote the Consumer Telematics Show on January 7 at Planet Hollywood. More details about Strategy Analytics can be found here:
Roger C. Lanctot is Director, Automotive Connected Mobility in the Global Automotive Practice at Strategy Analytics. Roger will keynote the Consumer Telematics Show on January 7 at Planet Hollywood. More details about Strategy Analytics can be found here:
https://www.strategyanalytics.com/ac…e#.VuGdXfkrKUk
Share this post via: