The annual trek to Las Vegas arrives this year with visions of sinusitis, chapped lips, flat feet and new concepts for automotive cockpit systems. It is no coincidence that the plaza in front of the Las Vegas Convention Center is dominated by automotive exhibits – along with multiple automated driving demonstrations across the street and a dozen auto makers exhibiting in the North Hall.
What was once a TV, car stereo and home computer show has become a car show. As such, it is as good a place as any to see what it will be like driving cars in the future.
Looking back at CES 2018 we find two head unit concepts that had outsize impact on the market over the past year. One system – a digital dashboard from Harman International – helped to define what has come to be known as a cockpit domain controller; the other, a large display center stack system concept from SiriusXM was actually delivered to market in certain Dodge Ram trucks from FCA.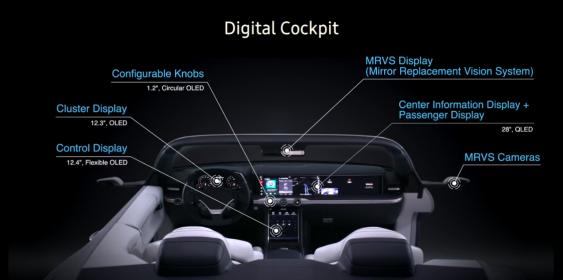 Samsung/Harman Digital Cockpit: https://tinyurl.com/y9vv3ghm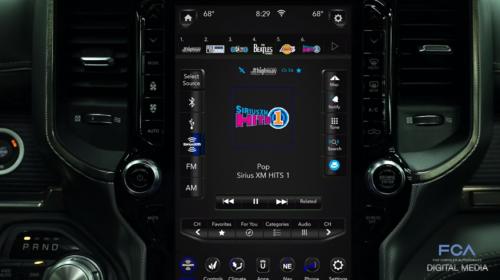 SiriusXM with 360 L: https://tinyurl.com/yb6d7hte
These two systems represent game-changing designs with implications that resonate today including:
Samsung/Harman system:
Integration of safety and infotainment content
Availability and integration of multiple digital assistants
Smart home tech integration
SiriusXM 360 L:
Audio content searchable by artist, genre, category (talk, sports, news, etc.), location
Digital assistant control
Satellite-cellular integration – first of its kind
Up to five profiles with recommendations
Cross platform content management – smartphone, radio, satellite
In-dash account/subscription management
CES 2019 will see further explorations of digital dashboards from companies including Visteon, Continental, Panasonic and Aptiv. The abiding theme will be putting customer and vehicle data to work to enhance the driving experience with content and safety with sensor integration.
Expect in-dash account and privacy management capabilities and advanced digital assistants enabling hands-free interactions with vehicle resources. With the growing variety of vehicle connections including satellite, cellular and connected mobile devices the goal will be to integrate these connections into a holistic information and entertainment management and driving experience.
The core message of the Samsung/Harman digital cockpit is comprehensive integration of one's home, car and mobile life. The thrust from SiriusXM is an attempt to deliver something similar, but only for content delivery purposes.
MasterCard, Visa and other payment players will be vying at CES 2019 to dominate the emerging eco-system of vehicle-centric purchases from tolls and parking to fuel and movie tickets. The wallet on wheels phenomenon will come to life in Las Vegas next week in a variety of manifestations from multiple suppliers.
The monetization of vehicle data will also be a massive theme with companies lining up to meet the challenge including Otonomo, Wejo, The Floow, High Mobility, SmartCar, Harman (Ignite) and many others. OEMs will support these efforts with open APIs enabling data access and SDKs for application development.
It will be interesting to see what new dashboard experiences have a lingering impact beyond the Las Vegas Convention Center this year. One hint: Don't miss Honda's updated DreamDrive demo in North Hall. 😉
Roger C. Lanctot is Director, Automotive Connected Mobility in the Global Automotive Practice at Strategy Analytics. Roger will keynote the Consumer Telematics Show on January 7 at Planet Hollywood. More details about Strategy Analytics can be found here:https://www.strategyanalytics.com/access-services/automotive#.VuGdXfkrKUk
Share this post via: