Several years ago, I was a consultant to a company called Gauda, Inc.  I enjoyed working with Gauda as the technology was interesting. On June 3, 2014, Gauda, Inc. was acquired by D2S, Inc. so their technology lives on. Gauda was focused on optical proximity correction (OPC) and optical proximity verification solutions utilizing GPUs, rather than CPUs, as the main processing engine. To do this, one must excel in parallelizing computationally intense algorithms and then properly map those algorithms onto the very different architecture of a GPU. It seems that Empyrean has been able to do this in order to produce a GPU-powered SPICE simulator. I am really interested to learn more about Empyrean's approach and results and now we will all get the chance to do just that!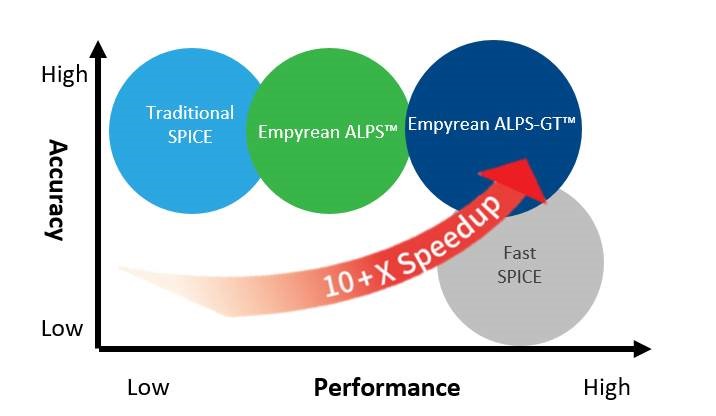 On August 8th, 2019 at 10:00 am PDT, Empyrean will discuss ALPS-GT™, the EDA industry's first commercial   GPU-Powered SPICE simulator during a SemiWiki Webinar Series event. ALPS-GT has already been adopted by some top SOC design houses. The discussion will be led by Chen Zhao of Empyrean. Chen will provide concrete comparative numbers on some of the most challenging designs against Empyrean's own traditional CPU-driven ALPS™, which was voted by users as the "Best of DAC 2018" in SPICE simulation for performance (3X to 8X faster than other industry-standard parallel SPICE simulators for post-layout simulation in 2018). ALPS and ALPS-GT together cover a large pool of users and types of designs. ALPS-GT was showcased at DAC 2019 and received lots of attention. Empyrean has been working closely with some key, early customers in the use of ALPS-GT for several designs in the 7nm process technology node and seem to now be ready for the broader market.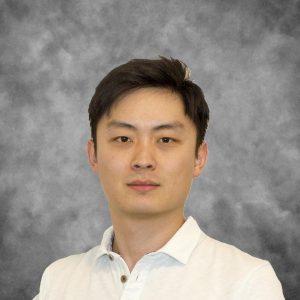 Chen Zhao is an application engineering manager of Empyrean Software. He is responsible for application engineering and customer support since he joined Empyrean in 2014. Zhao has extensive experience in full custom IC design and SPICE simulation. Zhao received a BS degree in electrical engineering from New York University and an MS degree in electrical and computer engineering from Johns Hopkins University.
This webinar is the first in this year's SemiWiki Webinar Series which is anticipated to have many more webinars this year. Each webinar is expected to last between 30 and 45 minutes. There will be a brief introduction, followed by 20-to-30 minutes of technical presentation and/or demonstrations, followed by a Q&A period. As we expect many attendees, we may not get to all questions during the webinars, but we will be sure to ask the presenting companies to get back to you by phone or email to answer all your questions. I will be moderating many of these webinars which are expected to be quite informative in showcasing the latest developments in EDA, semiconductor IP, and related markets.
Click here to register for this webinar. Once registered, you will also receive a few reminders.
About Empyrean Software
Founded in 2009, Empyrean Software is an Electronic Design Automation (EDA) and intellectual property (IP) technology leader delivering fast and true physically aware, design closure and optimization solutions for timing, clock and power of systems on chip (SoCs). The company also offers a high-performance accurate circuit simulator and is an analog IP and fast SerDes IP provider. For details, go to http://www.empyrean-tech.com/
Share this post via: