Empyrean Software provides electronic design automation (EDA) software, design IPs and design services, including analog and mixed-signal IC design solutions, SoC design optimization solutions, and Flat Panel Design (FPD) solutions and customized consulting services.
SOC Solution
Achieving the required performance using the lowest possible power is critical for every SoC design. Making sure the closure on performance and power are achieved in a time-frame as determined by market is key for success of a chip.
Learn more
AMS Solution
Empyrean Software offers a complete Analog and Mixed-Signal design solution with a competitive set of tools that covers schematic/layout (Aether), circuit simulation(ALPS), and physical verification (Argus).
Learn more
IP & Design Service
We offers high performance and low power interface IPs that has been proved in major foundries with the process 350nm to 28nm, and also offers IPs for SoC platforms like multimedia (Audio / Video) and Internet of Things (IoT) to achieve recent design demands.
Learn more
FPD Solution
Flat Panel Display Full Design Flow Platform.
Learn more
About Empyrean Software Co., Ltd.
Empyrean Software (Empyrean) is an Electronic Design Automation (EDA) and intellectual property (IP) technology leader. Its EDA solutions include full custom analog/mixed-signal IC design solution, digital SoC IC design solution, FPD design solution and TFT/OLED Spice modeling, foundry service projects such as PDK and Spice model generation, manufacturing big data analysis, etc. The headquarters of Empyrean is located in China, and the branches radiate to Japan, North America, Singapore and South Korea.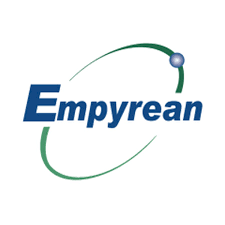 Share this post via: