Synopsys has a long history of being a thought leader and it's not surprising to see the company jumping into the forefront of new technologies. For decades, I've been steeped in electronic IC design and it caught me by surprise to find that Synopsys had been quietly working on filling out their portfolio in the optical design solutions space. This first caught my attention with Synopsys' 2014 acquisition of Brandenburg GmbH, who were known for their LucidShape product. LucidShape is used for design and simulation of automotive lighting systems. My assumption at the time was this was a move to help bolster Synopsys' position in automotive markets.
What I didn't realize was that Synopsys had already made two other acquisitions in the optical-space: Optical Research Associates (ORA) in 2010 and the RSoft Design Group (RSoft) in 2012. It turns out that Synopsys was already well on its way to building arguably the largest and most experienced optical design automation and services organization in the world. The ORA acquisition brought Synopsys decades of optical design experience (the company was originally founded in 1963), while the RSoft business, which released its first software package for the integrated optics industry in 1990, brought Synopsys into the realm of photonics and Photonic Integrated Circuits (PICs) with a full catalog of powerful optical system-level and device-level simulation tools.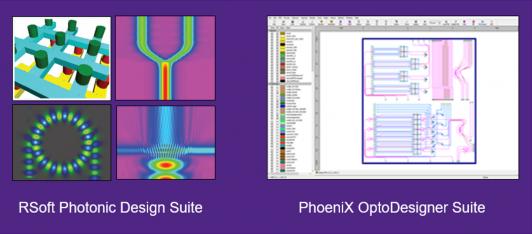 Most recently, Synopsys acquired PhoeniX Software, a leading PIC and MEMS implementation tool provider. RSoft and PhoeniX also brought Synopsys decades of experience in photonic CAD and design, having their origins in the very early 1990's.
In case you are wondering to what purpose Synopsys is doing this, I should note that the companies that now make up the Optical Solutions Group of Synopsys are already bringing in significant revenues. Strategically, this is just the beginning and it's coming at just the right time. The IoT, 5G, big data, artificial intelligence, autonomous self-driving vehicles, and quantum computing are all on the cusp of exploding onto the market and they all have one thing in common: an insatiable need to be able to move and process huge amounts of data, further accelerating the need for optical data communication networks and data center infrastructure.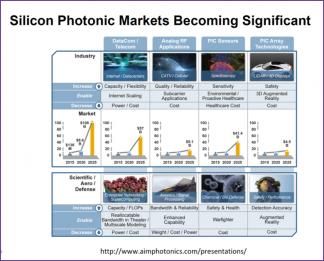 Therein lies an inflection point for Synopsys. Photonics (especially integrated photonics combined with integrated electronics) holds the promise of moving orders-of-magnitude more data at orders-of-magnitude faster speeds with — catch this — orders-of-magnitude less power! In less than a decade, Synopsys has brought in hundreds of person-years of optical experience and is marrying that experience with some of the best EDA tools in the industry.
With the PhoeniX acquisition, Synopsys has filled in an important technology gap and is now the first supplier to be able to offer a full front-to-back PIC design flow with all tools coming from one company. They can now address everything from system-level optical systems through fully integrated photonics on a chip, all from one company. No one else in the industry can offer this today. The obvious benefit to users is that you can expect the design flow to work well together and, if it doesn't, there is no finger pointing back and forth between vendors. You have one company to hold accountable. On a more positive note, Synopsys is able to work all of the pieces to make for a better flow, which is important at the early stages of a technology when things are rapidly changing.
As a quick overview, consider the following PIC design flow from Synopsys: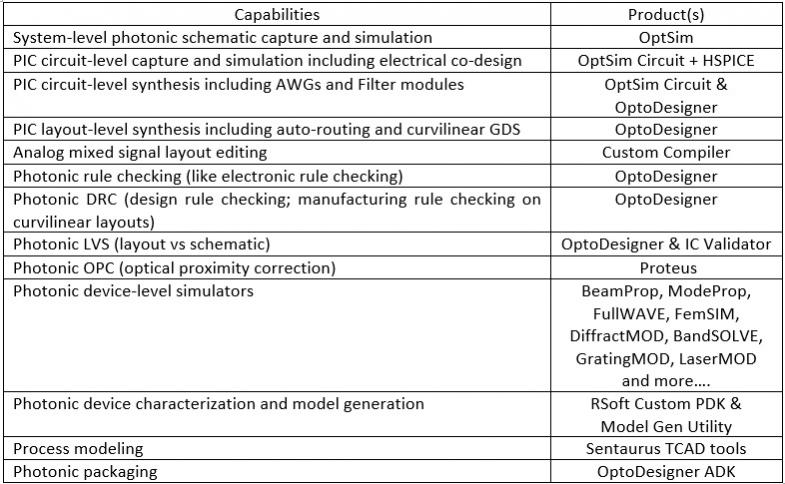 Not only does Synopsys have the most complete photonics and optical solutions offering, but they also boast the most comprehensive PDK support for photonic foundries and package suppliers. Synopsys supports over 30 PDKs available on a variety of photonic platforms such as Indium Phosphide, Silicon, Silicon Nitride, Silicon Germanium, Polymers, etc. The tool flow also allows designers to add their own custom building blocks to any technology to take advantage of the best of both worlds (custom and pre-characterized PDK building blocks).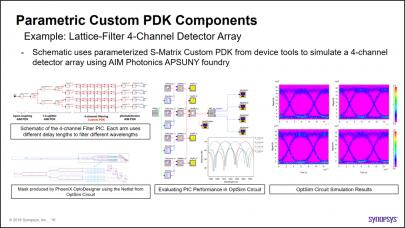 Consider also that photonic systems usually require some type of electronic control. Who better than Synopsys, with their strengths in EDA, IP, and software solutions, to combine these domains with photonics? New markets can take a while to sort themselves out. Photonics and how it combines with electronics will be no different, but with fast-growing markets like those already mentioned, and the technology Synopsys is bringing to bear, you can start to see a real powerhouse emerging for next-generation designs.
See also:
Synopsys Optical Solutions Group Home Page
Synopsys Driving the PIC Revolution Datasheet
A big thank you to my friend Mitch Heins of Synopsys for his contributions to this article.
Share this post via: