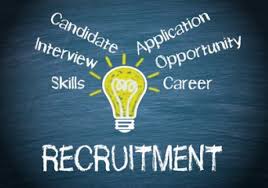 I think most of us can attest that changing jobs is one of the most stressful decisions we make, as our careers progress. Making a job change is rarely an easy decision, though admittedly, so wonderful when it accomplishes your career and life goals. Having the right, well thought out expectations is the best way to ensure success, and not waste your or anyone else's time. Here is the best way to approach a career change…
First, think of where you are now… is this position, the role you want, for the next several years? Is the team you work with, a team you enjoy working with? Do they make you feel good, comfortable about coming to work every day? Does the company have a product that interests you and are they doing well? Does their product work, scale and have longevity in the market? Do they treat their employees well? Are you looking for something different? What might that difference look like? It is these questions and more that should always be considered before making the decision to start looking or interviewing.
Once you have decided to start exploring, or perhaps follow up on a position that you just learned of, either through a friend or recruiter, make sure that you are prepared for all of the next steps. While your technical abilities will certainly make or break the outcome, there are other key preparations that can help you maximize your success through the process. One key ingredient to add to the formula, is the use of a highly specialized INDUSTRY recruiter. This one key ingredient can increase your chances of a great and lasting outcome. To start, a good recruiter will help you examine your reasons for wanting to make a career move. The right recruiter can prepare you, giving you insights into the process, as well as the dos and don'ts, and timing of what to say when, which should all help to ensure that you present yourself, in the best light.
A successful experienced recruiter will walk you through the interviewing process, using their own proven formula to prepare you each step of the way, further ensuring your chances of a successful outcome. Proper interviewing techniques is key to a good outcome, regardless of how good you are technically. More importantly, that recruiter, if they are good and have relationships with the hiring company, should do all the post-interview follow ups, on both sides, so that the process keeps moving forward.
Bottom line: getting hired in today's job market is no easy task. Companies are more particular in who they hire, than ever before. The good news is, there are far fewer candidates looking so the pool is smaller, making your chances a little better. Companies want people that can make an immediate contribution. When applying, save yourself time by applying to things within your wheelhouse, and perhaps go out a few spokes. In the tech world we all play in, it is all about innovation and new approaches to problem solving. Know your strengths and play to them. Make sure your resume has all the key ingredients to excite and interest the person reading it. If your resume does not catch their eye, regardless of how good you are, you have no chance of getting the call.
In my next blog, I will cover some more good reasons for considering a career change as well as good tips for structuring a strong resume.
Share this post via: