This was my first SNUG (Synopsys User Group) meeting as media so it was a ground breaking event. Media was still barred from some of the sessions but hey, it's a start. The most blog worthy announcement on day 1 was that Synopsys signed a deal with Amazon to bring the cloud to mainstream EDA!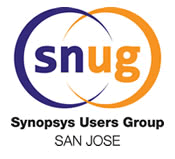 Even more blog worthy was a media roundtable with Aart de Geus. Aart more than hinted that cloud computing, or SasS (software as a service), will also be used to change the EDA business model. The strategy is to offer cloud services for "peak" simulation requirements when customers need hundreds of CPU's for short periods of time. When customers get comfortable with EDA in the cloud they will switch completely and cut millions of dollars from their IT budgets (my opinion).
Yes, I know other EDA companies have dabbled in the cloud but dabbling in something that will DISRUPT an industry does not cut it. Cadence is a cloud poser and so is EDA up to this point. Synopsys, and Aart de Geus specifically, can make this transition happen, absolutely. When Aart discussed it, he had passion in his voice and determination in his eyes, do not bet against Aart on this one.

Can EDA software take advantage of a big fat cloud? Yes of course. Synopsys will start with VCS and add other tape-out gating, compute intensive applications like Hspice and hopefully DRC. Is a cloud secure enough for EDA? Aart mentioned that the Amazon cloud is "Military Secure!" Not the best analogy! I would say that Amazon is more than military secure, and much more secure than any private data center. Traditional endpoint security is no longer enough. You must have truly massive perimeter control and only cloud companies like Amazon can facilitate that.
It would also be nice to get all of those private EDA saturated CPUs off the Silicon Valley power grid and into a cloud powered by greener energy sources. Right?
How can a cloud help EDA grow? Well, clearly EDA360 has fizzled so my bet is on the cloud. Not only will this free up millions of dollars in IT and facilities expense, it also presents EDA with the opportunity for a much needed business model change. I gave Aart business model grief at the EDA CEO panel and in a follow-up blog EDA / IP Business Model Debate: Daniel Nenni versus Aart de Geus. Hopefully this is his response. A cloud based business model, or Software as a Service (SaaS), is much more collaborative and presents significant incremental revenue opportunities for EDA.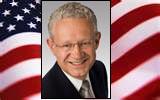 The other thing I questioned Aart on is his run for California Governor. The response to the Aart de Geus (Synopsys) for Governor! blog was overwhelming with big views from Sacramento and even Washington DC. Unfortunately Aart told me that he is not up for the challenge and will continue to shape the world through semiconductors. Probably the only thing Aart and I have in common is determination so this is not over by a long shot.
One final comment on SNUG, the vendor exhibition was one of the best I have seen and something I have asked for in the past. 60 or so vendors participated in uniform 10×10 booths, a level playing field for big companies and small. 2000+ people attended (my guess). We were wined, dined, and demo'd, business as it should be. Only one thing was missing, John Cooley! I know times are tough John, but how could you miss the 21 [SUP]st[/SUP] birthday of the child you co-parented? Invitation get lost in your SPAM filter? Seriously, you were missed.
Share this post via: