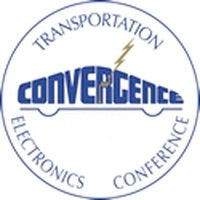 When I worked for VaST we went to a show that I'd never heard of in EDA: SAE Convergence (SAE is the Society of Automotive Engineers). It is held once every two years and it focuses on transportation electronics, primarily automotive although there did seem to be some aerospace stuff there too. This is an even year, Convergence is October 16-17th.
The conference is held in the Detroit Convention Center (officially the Cobo Center). This is one of those convention centers that the city built in a blighted area (OK, pretty much downtown, but I repeat myself) to try and revitalize it. It didn't work. The area still has nothing there apart from a couple of hotels that people wiser than us didn't stay in. We asked in the hotel where there was somewhere we could get breakfast and it turned out to be a 4 mile taxi ride.
You can see the old glories of Detroit, what obviously used to be smart department stores now just boarded up. It is hard to believe that in the 1950s Detroit was not just rich, it was the richest city in the entire world. The one place in Detroit that seemed to be safe and fun was Greek Town, which really did have some very good Greek restaurants (and lots of other types).
Anyway, Convergence is mostly about automotive electronics. There are really two separate businesses in automotive. Safety critical (airbags, ABS, engine control) and everything else (adjusting your seat, GPS, radios). The issues for the two markets are very different. After all, if you have an acceleration problem like Toyota a few years ago (almost certainly driver error and nothing to do with electronics) you have a big problem. If you occasionally have problems getting to the next track on your CD, not so much.
Infotainment is pretty much like any other consumer product. A lot of it is ARM-based. There is not much difference between designing an in-car GPS than a smart-phone. In fact nobody really wants an in-car GPS any more since we already have smart-phones. Just as the ideal in-car entertainment system is just a plug for our iPhone/Android phone. An expensive multiple-disk CD-changer just isn't really needed when we have all our music in our pockets.
Safety critical is an odd beast. Quite a lot is based on unusual microprocessors that you've probably never heard of (NEC v850 for example). Some is standard (Freescale is a big supplier). There are in-car networks like FlexRay and CANbus. When I was visiting GM back then, they had two big strategic programs: embedded software and emissions/mileage. Since much of the second is down to the engine control computers, which are mostly software, the two programs had a large area of overlap.
Synopsys will be at Convergence, booth 719. They will have 3 demos, one in safety critical, one in infotainment and one in multi-domain physical modeling:
Virtual Hardware-in-the-Loop & Fault Testing for Safety Critical Embedded Control.

This demonstration will highlight how Virtualizer Development Kits based on microcontroller virtual prototypes can help start system integration and test early as well as facilitate fault injection testing for safety critical embedded control applications. Microcontroller from Freescale, Renesas and Infineon as well as integration with automotive development tools such as Simulink, Vector and Saber are supported by Synopsys.

Accelerating the Development of Android SW Stacks for Car Infotainment Application.

This demonstration will highlight how Synopsys Virtualizer Development Kits for ARM Cortex Processors provide an Android-aware debug and analysis framework allowing for a deterministic and successive top-down debug approach. The demonstration will leverage a virtual prototype of the ARM big.LITTLE subsystem.

Multi-Domain Physical Modeling and Simulation for Robust xEV Power Systems

. This demonstration will highlight how SaberRD is used to create high-fidelity physical models of key components in an xEV powertrain and how its extensive selection of analysis capabilities can be applied to assess system reliability and achieve robustness goals.
Click here to register for Convergence (sorry, you missed the pre-registration discount).

Share this post via: