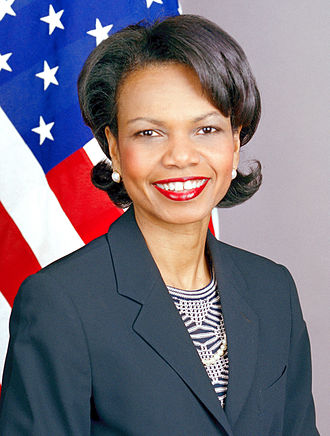 The US Executive Forum hosted by the Global Semiconductor Alliance is coming up on September 25th at the beautiful Rosewood Sand Hill Hotel in Menlo Park. Over 150 executives from the semiconductor and technology industry will attend creating a truly unique opportunity to listen to some of the world's foremost speakers address topics such as US competitiveness and innovation. More importantly, you get the opportunity to meet the attendees themselves. Take a look at this LIST! CEOs, CTOs, the Who's Who of the semiconductor industry ready to meet and greet you at the VIP reception.
As if that isn't enough, the keynote speaker is Dr. Condoleezza Rice. She served as the 66th United States Secretary of State and is currently a faculty member of the Stanford Graduate School of Business and a director of its Global Center for Business and the Economy. Dr. Rice will share her unparalleled expertise on how America's policies influence international trade relations and global affairs. Following her keynote address, Dr. Rice will engage the audience in an interactive Q&A session.
Clearly WHO you know in this business is as important as WHAT you know so do not miss this opportunity to expand your horizons. GSA is the unifying body of the global semiconductor industry. Membership spans the entire ecosystem, representing the world's best IDMs, fabless companies, and their suppliers. If your company is not a member it should be.
[TABLE] cellpadding="5″ style="width: 100%"
|-
| style="width: 149px" | Time
| style="width: 1218px" | Activity
|
|-
| valign="top" | 12:00 p.m.
| Networking Lunch
| style="width: 35px" |
|-
| valign="top" | 12:45 p.m.
| Opening Remarks
|
|-
| colspan="3″ align="center" valign="top" | Connected Services in the Digital Era
|-
| valign="top" | 1:00 p.m
| Keynote Address
This Keynote Address will capture the technological landscape in the next decade and discuss its impact on consumers' lives.
David Small, Chief Platform Officer, Verizon Enterprise Solutions
|
|-
| valign="top" | 1:30 p.m.
| Panel Discussion
This Panel Discussion will address game-changing trends stemming from the Internet boom, with a focus on superior content delivery via today's burgeoning network and appliances.
|
|-
| valign="top" |
| Panelists:
|
|-
| valign="top" |
|
|
|-
| valign="top" |
|
|
|-
| valign="top" |
|
|
|-
| valign="top" | 2:30 p.m.
| Networking Break
|
|-
| colspan="3″ align="center" valign="top" | Championing Economic Growth
|-
| valign="top" | 3:00 p.m.
| Keynote Address
This Keynote Address will unveil insight on enabling private sector growth, innovation and competitiveness amid today's political and economic landscape.
|
|-
| valign="top" | 3:30 p.m.
| Panel Discussion
This Panel Discussion will spotlight CEOs from leading semiconductor companies as they discuss amongst other things, the toughest challenges facing our industry today and what reforms can be made to address those challenges.
Moderator: Dr. Aart de Geus, Chairman & Co-CEO, Synopsys
Panelists:
|
|-
| valign="top" |
|
|
|-
| valign="top" |
|
|
|-
| valign="top" |
|
|
|-
| valign="top" |
|
|
|-
| valign="top" | 4:30 p.m.
| Networking Break
|
|-
| valign="top" | 5:00 p.m.
| Keynote Address and Interactive Q&A with Dr. Condoleezza Rice, Secretary of State (2005-2009)
Widely considered as one of the most influential and powerful people in the world, Dr. Condoleezza Rice will share her unparalleled expertise on how America's policies influence international trade relations and global affairs. Following her keynote address, Dr. Rice will engage the audience in an interactive Q&A session.
| valign="top" |
|-
| valign="top" | 6:00 p.m.
| Closing Remarks and Reception
|
|-

Have questions about this Forum? Please contact:
Nicole Bowman
O 972.866.7579 ext. 129
M 972.814.6866
E nbowman@gsaglobal.org
lang: en_US

Share this post via: