Looking at the various Interface protocols like HDMI, SuperSpeed USB, Universal Flash Storage (UFS) or even SATA integrated in Application Processor for smartphone and media tablet, one extremely powerful Interface protocol, already in use in electronic systems from various market segments from PC, PC Peripherals, Networking, Computing, Embedded to Test Equipment (and I forgot probably some), was still banned from Mobile application, due to the high power consumption of the PCIe PHY layer. As a Semiwiki reader, you are smart and know that I am talking about PCI Express!

The MIPI Alliance has issued a set of specifications (not a "standard" according with the terminology from MIPI Alliance) that smartphone users are running every time: the most famous are Camera Serial Interface (CSI-2 or 3), Display Serial Interface (DSI, DSI-2), Low Latency Interface (LLI) allowing sharing the same physical DRAM between the AP and the Modem, the list of functional specifications is becoming longer and longer since the creation of the MIPI Alliance in 2003. To support physical data exchange, MIPI defines two types of PHY, D-PHY (half-duplex, up to 80 Mb/s) and M-PHY (dual-simplex, means the protocol can send and receive data at the same time, first defined in April 2011 at 1.25 Gbits/s, an update released in June 2012 runs at 2.9 Gbits/s and a third generation coming next year will hit up to 5.8 Gbits/s).
M-PHY is the piece which has allowed MIPI Alliance to close deals with:
USB-IF, so SuperSpeed USB (USB 3.0) controller can be interfaced with M-PHY, the "merged" protocol is named SSIC, allowing to interface two IC in the system;
JEDEC, for the Universal Flash Storage (UFS) support in mobile application, allowing to interface AP with Mass Storage devices.
And now the PCI-SIG: the organization will define a new variant of its physical link layer software to run the M-PHY.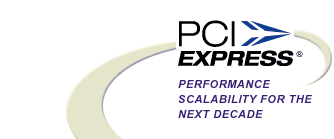 The adaptation of PCIe protocols to operate over the M-PHY is targeted to be released as an ECN to the PCIe 3.0 Base specification and will achieve full integration into the PCIe 4.0 Base specification upon its release. The initial application of this technology is anticipated to be high-performance wireless communications with other applications based on device design requirements. Future implementations are expected in the handheld device market, including smartphones, tablets and other ultra-low power applications. Implementers of this technology must be members of both PCI-SIG and MIPI Alliance in order to leverage member benefits including access to licensing rights and specification evolutions.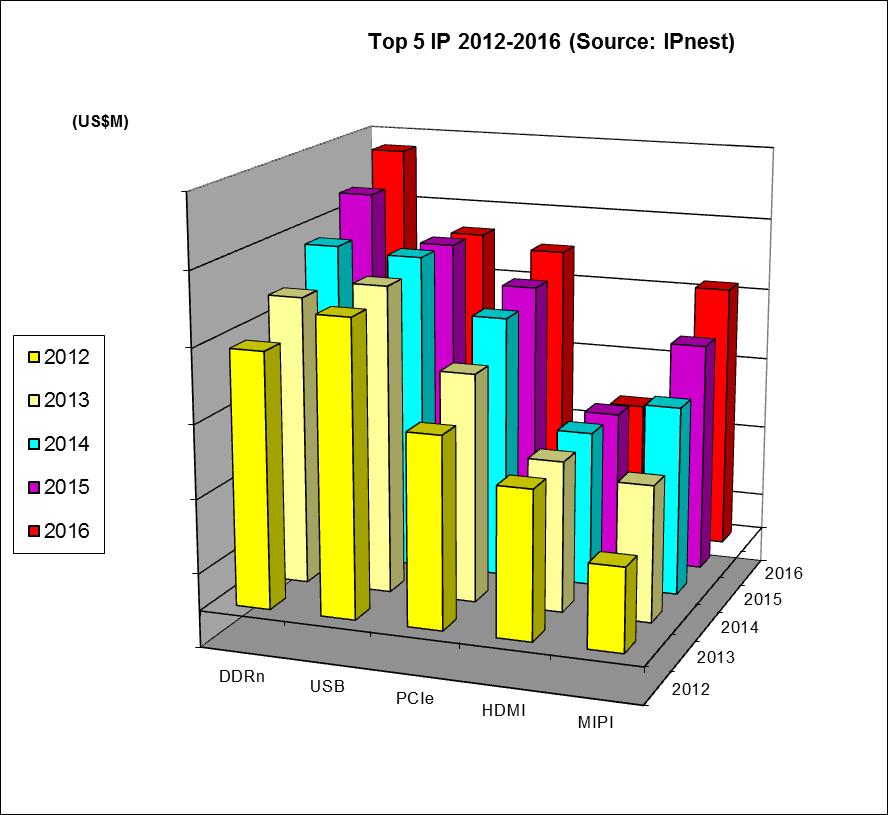 As far as I am concerned, I will probably need to rework this forecast for USB, HDMI, DDRn, PCIe and MIPI!
For some who remember the blog "Interface Protocols USB 3.0, HDMI, MIPI…Winner and Losers in 2011" the conclusion about PCI Express was: "PCI Express pervasion has been strong in almost every segment (except in Wireless handset, Consumer electronic or Automotive), generating growing IP sales year after year…" Opening the door to PCI Express usage in smartphone and media tablet will create many new opportunities. Like for example to link an applications processor to an external 802.11ac controller. Or, when using the NVM Express specification, benefit from an internal SSD in a media tablet (or smartphone), at a decent cost in term of link power consumption. These are only a couple of examples, but linking these two worlds (everything mobile on one hand, the multiples applications already developed in the PC world on the other hand) will create infinity of new possibilities. Just limited by your imagination power!
Eric Esteve– from IPNEST–
See here the quotes from the chairman of MIPI and PCI-SIG:
"We're excited about the opportunities this collaboration creates for the Mobile industry, MIPI Alliance and its members," said Joel Huloux, MIPI Alliance Chairman of the Board. "By leveraging our proven M-PHY technology that meets mobile low-power requirements, coupled with the reuse of existing PCIe IP, component and device manufacturers can recoup their investments faster, can drastically reduce the time for product development and validation, and can thus hasten the delivery of innovative solutions to the market."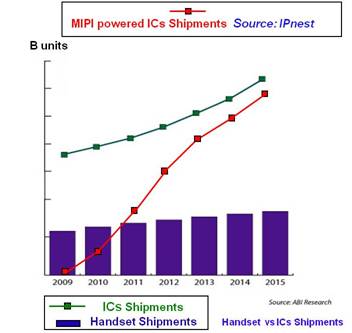 "This collaboration brings together decades of PCIe innovation in PCs with the proven technology of the M-PHY specification that meets the low-power needs of handhelds devices," said Al Yanes, chairman and president, PCI-SIG. "As PCs evolve to thin and light platforms and tablets and smartphones take on the role of primary computing devices, consumers demand a seamless, power-efficient user experience. We're pleased to work with MIPI Alliance to deliver a technology solution that meets these demands."

Share this post via: