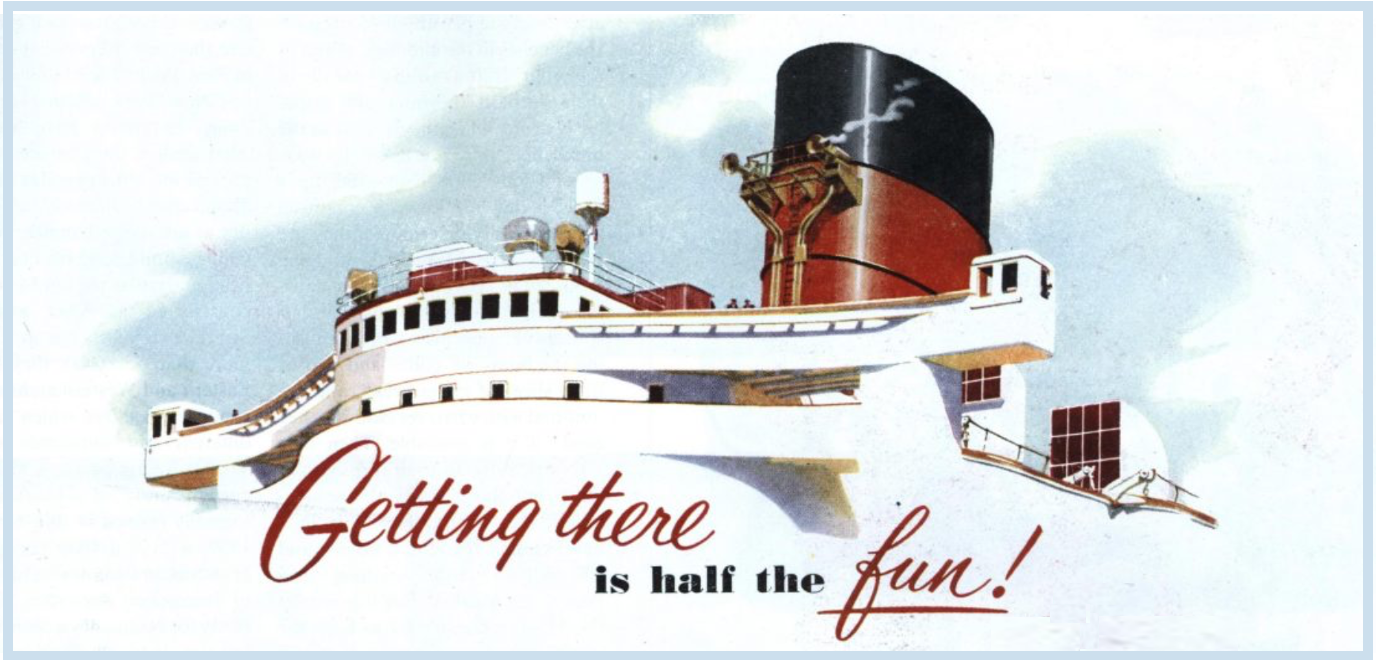 The slogan in the title of this post originated with the cruise ship industry in the 1950s. The comment resonated then, and it continues to do so now. In a different context of course. Consider the substantial pressure for higher bandwidth channels. 5G has lit the fuse on a massive increase in wireless data volumes. IoT, autonomous vehicles and the pervasive use of AI are all contributing to an incredible appetite for bandwidth. Many companies are busy building advanced silicon devices to support these data rates. I can tell you from first-hand experience this is NOT easy to do. Beyond SerDes silicon there is a bigger picture to consider, however. The transport layer for these signals is just as important as the signals themselves. I would like to shine a light on this important piece of system design. You will see that, when implementing 112G PAM4 channels, getting there is half the fun.
In the current age of highly complex system-in-package designs, convergence has become an important enabler to success. The chip interacts with the interposer, which interacts with the package, which interacts with the board, signal traces and other boards. And the software interacts with all of it. One must consider all these elements to build a system that will be competitive. An important piece of this is the signal path. The materials, connections and geometries all influence the cost and ultimate performance of the deployed system. This can't be an afterthought.
Samtec is a company that specializes in advanced signal path technology. "Cables and connectors" is a quaint term but it doesn't convey the complexity and importance of what Samtec does. Their very presence on SemiWiki is a demonstration of the importance of holistic system design. It simply isn't just about the chip anymore. There is a growing library of material that will help you understand what Samtec does here. Back to 112G PAM4 channels. Let's examine some of the solutions that Samtec brings to the table.
NovaRay® Extreme Performance, Extreme Density Arrays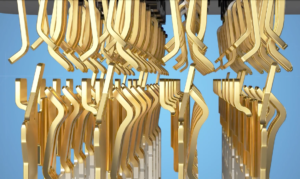 The NovaRay product line delivers extreme density connector arrays. Making reliable connections at 112G isn't a simple task. The product line delvers fully shielded differential pairs with extremely low crosstalk. Impedance control is also very tight, with minimal variance as stack height increases. A variety of configurations support a broad range of design requirements.
Additional key features include:
112 Gbps PAM4 per channel
7- and 10-mm stack heights
2, 3 or 4 rows
1 or 2 banks with up to 16 pairs/bank
Two points of contact ensure a more reliable connection
If you visit the NovaRay page on the Samtec website, you will notice that you can download a 3D model of these connectors – an important item for effective system design and a big focus area of Samtec for all their products. Other configurations of connector arrays are available, such as AcceleRate® HP High-Performance Arrays. There's something for just about every design requirement.
Si-Fly™ Low-Profile High-Density Cable System
Samtec supports many connector and cable assembly systems.  I will examine just a couple of them here.  The Si-Fly™ Low-Profile High-Density Cable System delivers 112G PAM4 performance in a low-profile, high-density configuration.  This technology also offers the unique capability to skip the BGA package and route signals directly from the silicon package through a long-reach cable.
Additional key features include:
Si-Fly copper Flyover® cable assembly; optics on the roadmap
Ultra-high density enabling 25.6 TB aggregate with a path to 51.2 TB
112 Gbps PAM4 per lane
5x the reach of traditional PCB solutions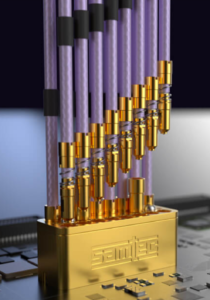 Samtec's Bulls Eye® High Performance Test System delivers optimized performance to 70 GHz. A compression interface, small footprint and high cycle count make Bulls Eye ideal for high-performance test applications. There are many assemblies in the family to choose from. Regarding their highest performance option (BE70A), key features include:
360° grounding (stripline), spring-loaded contact
.086 cable
1.85 mm connection to instrumentation
Performance to 70 GHz
224 Gbps PAM8, 224 Gbps PAM6, 224 Gbps PAM4 and 112 Gbps NRZ capable
Microstrip or stripline PCB transmission
50-ohm impedance
This is just a small summary of the options available to complete the design of your next high-performance channel. You can tour many more options at the Samtec website. Now you know, when implementing 112G PAM4 channels, getting there is half the fun.
Share this post via: