Customer Case Study
digitalSTROM develops smart home automation solutions providing users with superior comfort and a whole new style of living. Based on proprietary ASIC and software, digitalSTROM's solutions connect electrical household appliances through existing power lines and enable an intelligent home via light switches, free speaking using Amazon Echo, and other apps.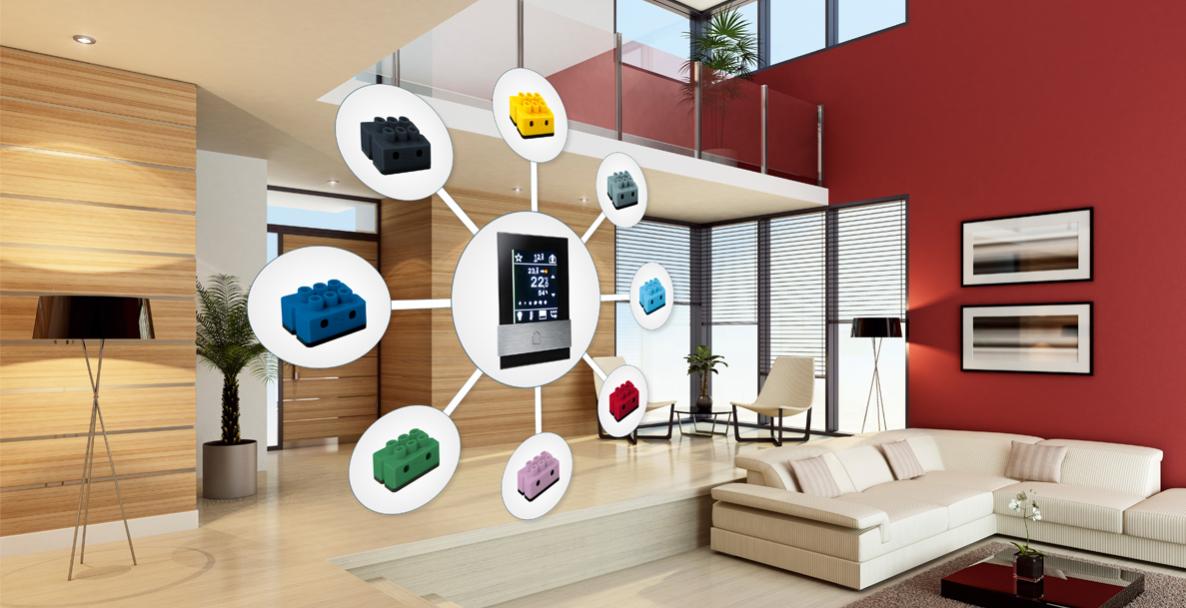 Challenges
At the heart of digitalSTROM's home automation solutions is a controller chip that is added to each electricity switch. The high-voltage chip manages the communication over powerline and connects directly to electricity. Manufacturing the custom chip and delivering an end-to-end quality solution to the market presented digitalSTROM with several challenges:
Manufacturing costs.

Delivering a consumer-market solution required minimizing manufacturing costs – including the costs of testing the high-voltage chip. According to Nuno Pinto, Head of Production, cost reduction is a top priority for digitalSTROM, particularly at the early stages of a new mass market product rollout.

Time to market.

digitalSTROM could not afford any manufacturing delays due to its commitment to distributors and resellers and the need for timely availability of products. A key objective was risk reduction and ensuring that delivery times would be met, even if problems were detected during the manufacturing process.

Quality.

The reliability and high-quality of the chip could not be compromised, due to its critical role in managing the home automation network.

Unpredictable volumes.

As a small company operating at the forefront of a new market, digitalSTROM could not forecast production quantities with high certainty. It needed a flexible manufacturing solution that would enable handling peak demand in short notice, without the need to invest in high stock volumes.
Solution
DELTA's expert ASIC manufacturing services enabled digitalSTROM to address all challenges, while keeping manufacturing costs down and guaranteeing on-time delivery.
Design for testability. Starting from early chip design stages, DELTA's test engineers collaborate closely with digitalSTROM's ASIC design team to ensure that the chip design would support efficient and cost-effective testing.

Cost reduction via multisite testing. DELTA's in-house microelectronics test facility runs multisite testing with multiple chips validated in parallel, thereby speeding up test time and cutting costs. Both wafer tests and final tests (after packaging) are run validating various chip functionalities like wireless, CPU, memory and power.
Failure analysis. The DELTA microelectronics failure analysis lab runs in-depth tests on failed ICs using optical microscopes and X-Ray equipment to quickly identify the root cause of problems. DELTA's materials experts provide corrective action back to suppliers for improved yield and reduced defect rates.
On-time manufacturing and delivery.By combining on-premise equipment, in-house expert teams, and tight business relations with fabs, DELTA has helped digitalSTROM eliminate manufacturing delays. For example, upon discovering a problem during wafer testing, contamination was detected and a quick fix was implemented by changing the top mask.
Flexibility and rapid support. DELTA's flexible support and rapid response time enables digitalSTROM to quickly ramp up production, focus on improving yield and cut costs. According to Nuno Pinto, Head of Production at digitalSTROM, "when there's a problem in the supply chain, DELTA has a good sense of urgency and can overcome front-end issues to avoid delays. Their teams can close the loop quickly and recover from potential bugs. Using their good connections with the assembly house, they have provided us with additional wafers to keep production running and getting everything done on time."
"DELTA's advantage is that everything is under the same roof – wafer testing, ASIC qualification and failure analysis. This saves precious time compared to working with multiple vendors." – Nuno Pinto, Head Production and Supply Chain, digitalSTROM
Learn how to manage and end-to-end ASIC supply chain
About DELTA Microelectronics
With 40 years of experience, DELTA Microelectronics is a European leader in ASIC services for the semiconductor industry. DELTA's comprehensive services include ASIC design, layout, test development, wafer supply, production testing, package development and assembly, components supply, logistics and supply chain management. DELTA's development and production facilities are based in Denmark and the UK, with service partners in Europe and Asia. For more information, visit asic.madebydelta.com.
Share this post via: