Is EDA still an appropriate term for what we do? What applications will drive future semiconductor design innovation? Will further consolidation be required for EDA to thrive again? They are all good questions, questions that will hopefully be properly addressed at the EDAC CEO Forecast and Industry Vision event next week but here are my thoughts: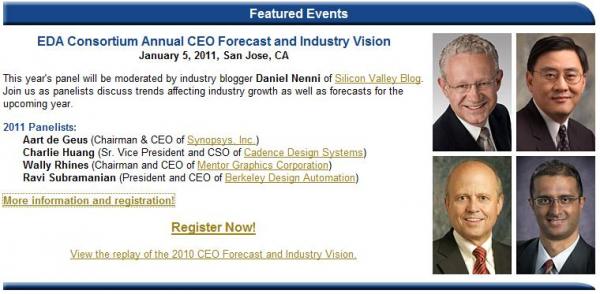 Is EDA still an appropriate term for what we do? According to the most recent press releases:
Synopsys, Inc. (Nasdaq: SNPS), a world leader in software and IP for semiconductor design, verification and manufacturing, today announced……

Cadence Design Systems, Inc. (NASDAQ: CDNS), a global leader in electronic design innovation….

Mentor Graphics Corporation (NASDAQ: MENT) is a world leader in electronic hardware and software design solutions………
Magma® Design Automation Inc. (Nasdaq:LAVA), a provider of chip design software…..



Not that EDA companies ever called themselves EDA companies in print, but I do see a disconnect here. One of the things I do for a living is provide background information to semiconductor industry investors. The foundries and their top customers are of BIG INTEREST, EDA and IP not so much. I have even conference called with analysts who have JUST attended EDA CEO presentations and they still don't see the value in EDA. If you want to know the number one problem with EDA, that is it, communication. We really suck at it.
What applications will drive future semiconductor design? That should be obvious after Christmas, EMBEDDED SYSTEMS! We got a new minivan for Christmas and you would not believe the electronics packages that are available today. Seriously, it's like piloting a space shuttle. There has to be dozens of microprocessors and sensors embedded into this vehicle. Video cameras, collision avoidance, satellite, GPS, split screen DVD, electric doors, and disappearing seats just to name a few. Seriously, you push a button and the back seat automatically folds into the floor. The manual for this vehicle is hundreds of pages, hopefully one of my kids will read it someday.
Currently embedded systems account for $200B+ of the $300B+ semiconductor revenues. That is if we can agree that an "embedded system" is an electronic device with a special purpose processor, including smartphones. The other $100B+ has general purpose processors driving them. Future semiconductor growth will come from the embedded side for sure.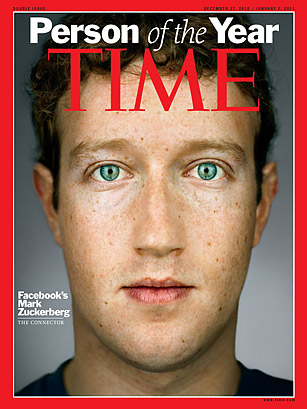 Will further consolidation be required for EDA to thrive again?Yes of course, I think we can all agree on that. My biggest concern however is the lack of EDA and IP start-ups. You will be hard pressed to find investors for semiconductor design. The top EDA companies are not helping much either. Remember when EDA partner programs were open? How about when the top EDA companies had incubators and VC funds? If the top EDA companies spent half as much time nurturing emerging companies as they do trying to kill them we would all be better off.
Here's the irony on the investment side, VC's are spending billions of dollars on Facebook, Twitter, Zynga, and other mindless applications, but when it comes to the tools and IP that build the platforms? Pffft. How about when Google, Apple, and/or Oracle start buying ARM, Synopsys, and the other key semiconductor enablers? That will shake things up a bit and maybe we will remember where we all came from, START-UPS!
Share this post via: