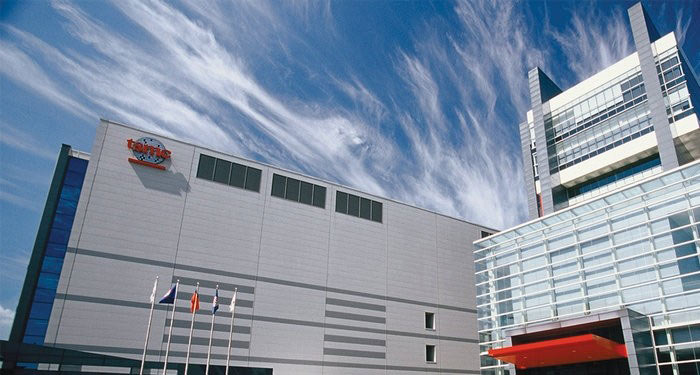 TSMC clarified CAPEX and revenue for 2023 last night at the Annual Shareholders Meeting. Last year TSMC guided up during this meeting but this year they guided down. CAPEX was guided down to the lower end of $36B-$32B.  Revenue was guided down from low-single to mid-single digit so maybe down another percent or two. The TSMC Jan – May 2023 revenue report indicates a decrease of 1.9 percent compared to the same period in 2022 so I think TSMC is being very conservative here.
Other foundries may not be as fortunate. Globalfoundries is already -5% in Q1 and UMC is -17% Jan-May 2023. In contrast TSMC started the year strong with +16% in January and +11% in February. Things turned bad in March with -15% and April -14%. At the TSMC Symposium CC Wei joked about his horrible forecasting but coming off the strongest year in the history of TSMC it was not a surprise.
"The year 2022 was a landmark year for TSMC. Supported by our strong technology leadership and differentiation, we delivered a thirteenth-consecutive year of record revenue, with strong profitable growth. Our 2022 annual revenue increased 33.5% year-over-year in U.S. dollar terms, while our EPS rose to NT$39.20, nearly tripling over the past three years."
A landmark year indeed. TSMC manufactured 12,698 products for 532 customers in 2022. Hopefully we can all recognize this incredible achievement. Unfortunately, 2023 will also be a landmark year for a YoY decline and the pandemic is still to blame.
TSMC predicts that the second half of 2023 will improve so we may be at the bottom. 2024 also looks very promising but of course it is too soon to tell. According to the  World Semiconductor Trade Statistics, the global semiconductor industry is forecasted to grow 11.8% to $576B in 2024 with a major rebound expected in the memory segment, a surge of about 40% from last year.
The other news from the meeting echoed the Symposium which is good news:
 "In Taiwan, our N3 has just entered volume production in Tainan Science Park. We are also preparing for N2 volume production starting in 2025, which will be located in Hsinchu and Taichung Science Parks. In the U.S., we are in the process of building two advanced semiconductor fabs in Arizona, with N4 and N3 process technology, respectively. We are also building a 12-inch specialty technology fab in Kumamoto, Japan."
TSMC was crystal clear in the reasoning for building fabs around the world. TSMC's business model has always been customer centric and customers want fabs near their customers. This customer demand is not just for semiconductor manufacturing, other manufacturing is localizing as well, and again it is a direct result of the pandemic which broke supply chains around the world.
"N2 technology development is on track, with risk production scheduled in 2024 and volume production in 2025. Our 2-nanometer technology will be the most advanced semiconductor technology in the industry in both density and energy efficiency when it is introduced."
Interesting wording here and I do agree N2 will be denser and more power efficient than Intel 20A or Samsung 3nm. I would also add more cost effective as no one in the foundry business has the economies of scale to match TSMC.
One thing you have to remember is that when TSMC says volume N2 production in 2025 that means Apple which is a multi-billion transistor SoC shipped by the millions. TSMC is not talking about internal product, engineering samples or chiplets. The mainstream media misses this point every time. Either they are ignorant or they are intentionally besmirching TSMC to get clicks. Either way it is unethical, my opinion.
"To help customers unleash their product innovations with fast time-to-market, TSMC provides customers with comprehensive infrastructure needed to optimize design productivity and cycle times. TSMC continues to expand our Open Innovation Platform® (OIP), providing over 55,000 items of libraries and silicon IP portfolio, more than 43,000 technology files, and over 2,900 process design kits, from 0.5-micron to 3-nanometer in 2022."
As most people know I have been part of this ecosystem since it started so I know it better than most. The one thing that I would add here is that with the overwhelming success of TSMC N3, the ecosystem has never been stronger for TSMC so there is significant momentum for the N2 transition, absolutely.
Also Read:
TSMC 2023 North America Technology Symposium Overview Part 1
TSMC 2023 North America Technology Symposium Overview Part 2
TSMC 2023 North America Technology Symposium Overview Part 3
TSMC 2023 North America Technology Symposium Overview Part 4
TSMC 2023 North America Technology Symposium Overview Part 5
Share this post via: