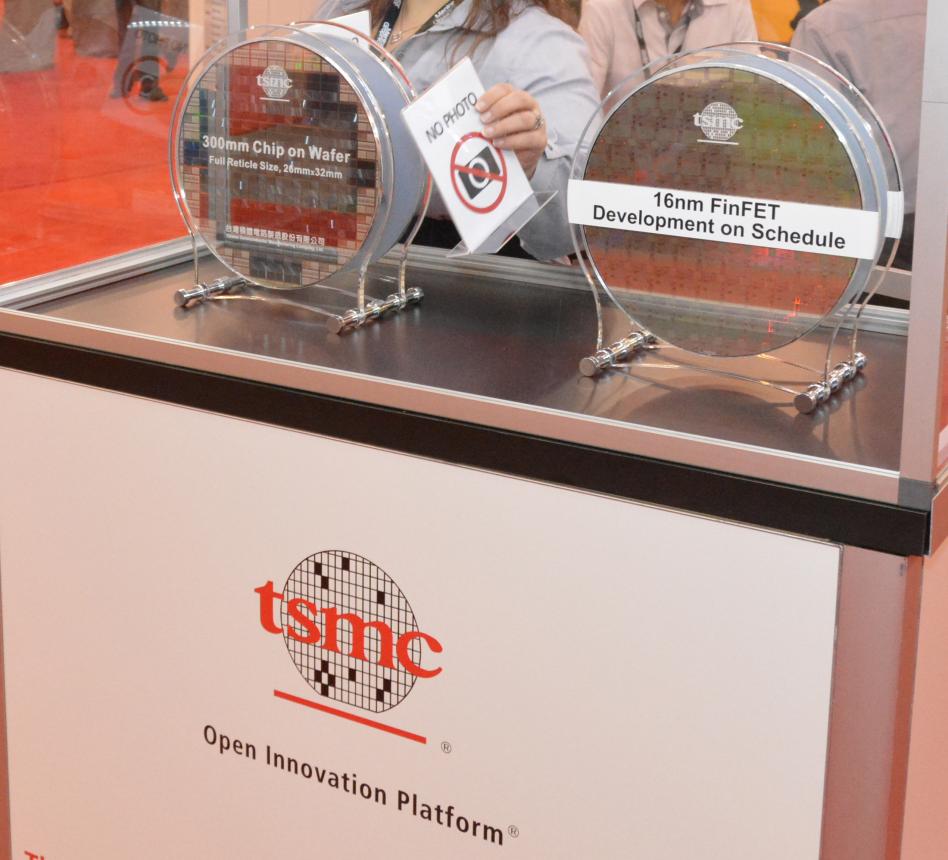 The 5[SUP]th[/SUP] annual TSMC OIP Forum was last week and thankfully there were no surprises with the exception of how many people asked me who I think will be the next TSMC CEO. Certainly I have no idea but I would be happy to use my incredible powers of deductive reasoning to determine who it will be.
The TSMC Open Innovation Platform® (OIP) Ecosystem Forum brings TSMC's design ecosystem member companies together to share with our customers real-case solutions for customers' design challenges and success stories of best practice in TSMC's design ecosystem.
First the conference, as I have written before 20nm is ramping, exceeding expectations. We will see production 20nm FPGAs and mobile devices in Q1 2014, absolutely. This comes not only from TSMC's Jack Sun and Cliff Hou, but also from the fabless crowd: Bob Maines of Oracle, Brad Howe of Altera, VJ Janapaty of LSI Logic, Esin Torfioglu of QCOM, and Sandeep Bharathi of Xilinx. Always listen to the crowd, never listen to the press, especially EETimes.
It is very sad to see EETimes go the tabloid journalism route of late. As you can see their Alexa ratings are dropping as people chose to read articles about semiconductors written by people who actually work in the semiconductor industry:
EETimes
2012 Rank: 24,870
2013 Rank: 26,573
Bounce Rate 65.30%
Daily Pageviews per Visitor 1.82
Daily Time on Site 2:09
SemiWiki
2012 Rank: 431,594
2013 Rank: 183,805
Bounce Rate 42.20%
Daily Pageviews per Visitor 6.10
Daily Time on Site 10:28
DeepChip
2012 Rank: 1,175,172
2013 Rank: 1,736,007
Bounce Rate 70.80%
Daily Pageviews per Visitor 1.70
Daily Time on Site 2:33
As I have mentioned before, 20nm will be a short node as the mobile companies will quickly transition to FinFETs making 28nm one of the longest and most profitable nodes we will ever see. 28nm ramped much faster than 40nm and I expect 20nm to be a quick ramp as well with iProducts shipping a butt load of 20nm SoCs in Q4 2014. TSMC will own 20nm as it did 28nm, but again, it will be a short node.
Also Read: TSMC Awards Berkeley Design Automation
16nm is also on track. Cliff went into significant detail about the status of 16nm PDKs and IP leaving little doubt that we will be ready to tape-out this quarter. Cliff also gave a status of CoWos (resounding success) and 10nm was again committed for 2015 but it really is too soon to say for sure. One thing I do know is that 10nm will not involve EUV and will require triple patterning.
According to the Silicon Valley crowd, Samsung and TSMC are both getting FinFET tape-outs this quarter. TSMC is a little behind Samsung in releasing the 1.0 PDK but Samsung's 1.0 PDK is having correlation issues so this race will be a photo finish. This type of competition is what keeps us fabless folks strong, absolutely.
One other thing I wanted to mention before I go back into the trenches; there is a TSMC article on Seeking Alpha that is definitely worth a read:

Taiwan Semiconductor Looks Undervalued Ahead Of Key Drivers
Paul McLellan and I met the author at IDF last month and had a somewhat heated discussion on the importance of the fabless semiconductor ecosystem. I provided him with an advance copy of our book "Fabless: The Transformation of the Semiconductor Industry" and after many discussions and focused research he now has a much better understanding of what we do. Expect more ecosystem related articles from him on SemiWiki in the coming weeks.
Ah, no room for my TSMC CEO transition analysis. It turned out to be quite lengthy, a blog in itself, so I will post it next weekend if you all are still interested.
lang: en_US
Share this post via: