Intel started out as a DRAM company using planar NMOS technology, then later on added EPROM and Microprocessors to the product mix. Their CPU technology enabled the dynamic growth of the PC industry starting with the IBM PC back in 1981 and continuing all of the way to this day. They long ago dropped out of the DRAM marketplace and began to diversify their chip offerings. Intel attends the annual CES show to draw attention to their chip know-how used in mobile, desktop, datacenter and automotive fields.
Gregory Bryantwas first up for Intel at CESand he was youthfully dressed in jeans and dark grey, long sleeves, extolling the virtues of the new Ice Lake chip, a 10nm product from the Client Computing Group. Here's the list of cool features in Ice Lake for mobile computing (aka Laptops, Tablets):
Sunny Cove CPU Architecture
Generation 11 Integrated Graphics
Thunderbolt 3 I/O
WiFi 6
ML instructions added
Mixing heterogeneous cores on an SoC is in vogue as a way to balance power and performance, so Lakefield has five cores: One big CPU and then four smaller CPUs. Intel dubs this a Hybrid CPU.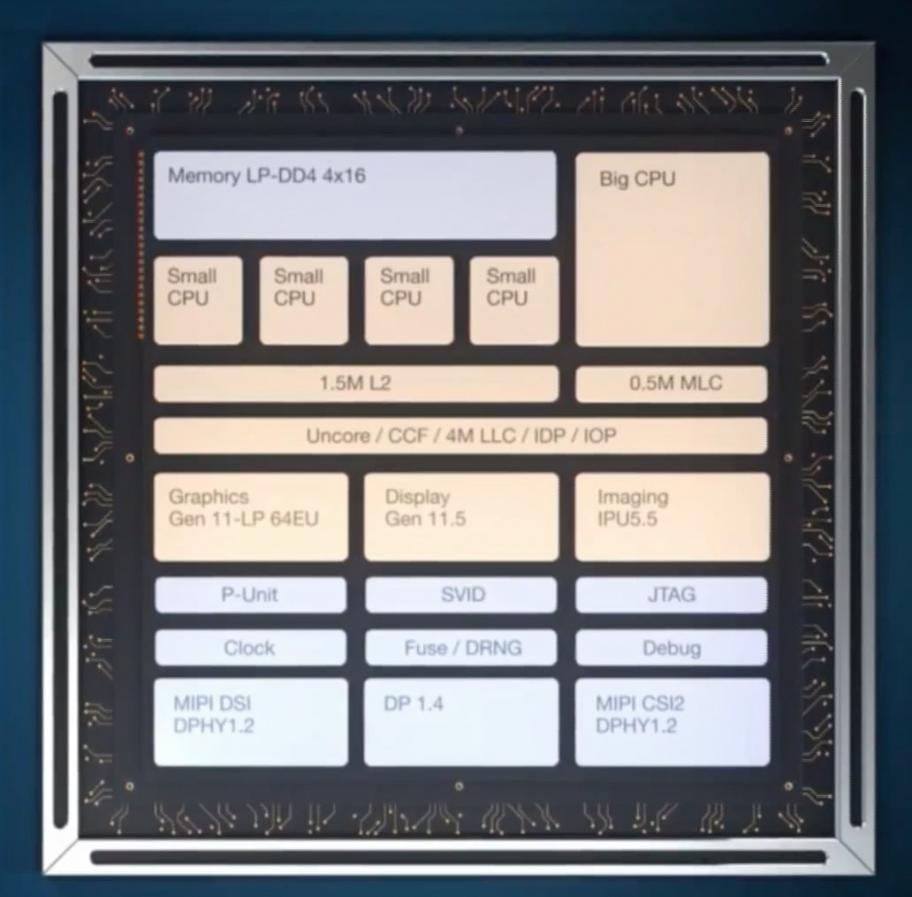 Packaging for Lakefield is condensed by using a 3D approach with chiplets, and a marketing name of Foveros.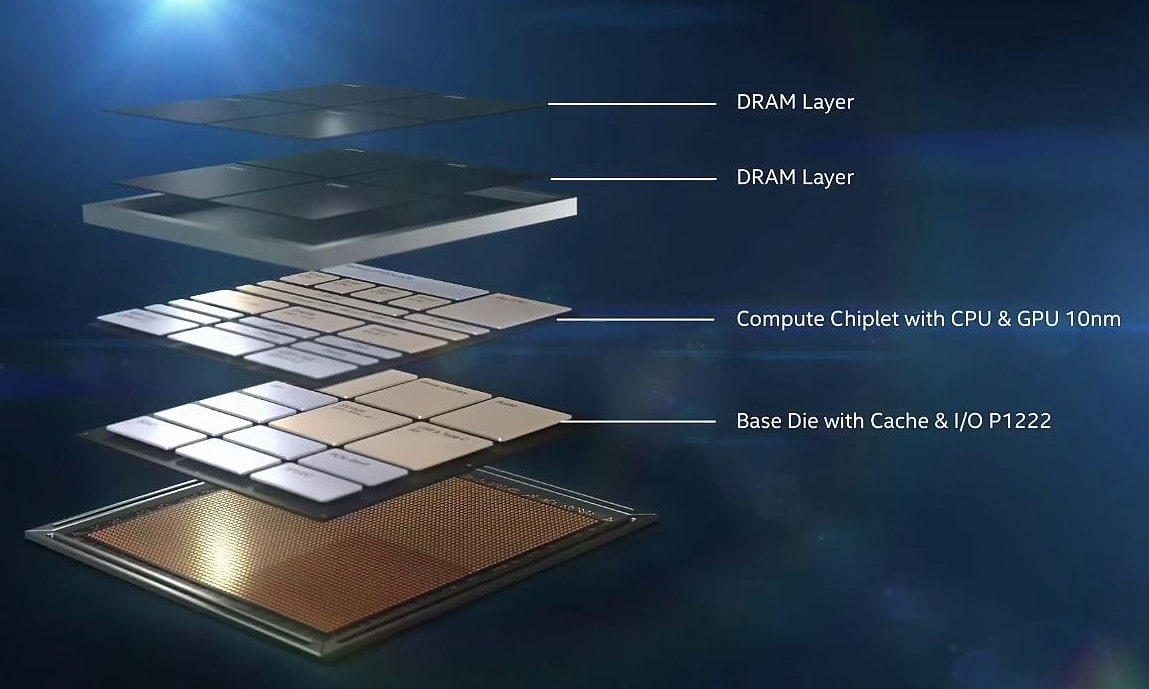 My engineering question with this 3D stacking is, how do they remove all of the heat generated in such a small area?
Bryant then held up a reference board using Lakefield and the whole thing fit into the palm of his hand, a pretty tiny PC motherboard.

Tony Werner from Comcast got the dress-code memo and also wore jeans and an open-collar shirt, and he talked about bringing 10 Gigabit speeds into homes and offices. Demos at CES showed Comcast routers pumping out 1+ Gigabit wirelessly using Intel technology inside.
Moving over to the Data Center Group at Intel we had Navin Shenoy talk about Cascade Lakeswith features like:
48 cores
AI features – Deep Learning Boost
Optane Persistent Memory
His video demo showed 3D athlete tracking of runners, long jump and shot put using conventional cameras with analytics over-laid. The AI focus is in inferencing, and their Neural Network Processor for Inference (NNPI) is branded as Nervana, but you have to wait later in the year for details, today was just a tease.
Snow Ridge is a new SoC for 5G wireless access, planned for later this year. Shennoy showed a base station with a small form factor, the size of a paperback book.
Amnon Shashua spoke about autonomous driving and held up an EyeQ 5 board (Mobileye acquisition) that will be used in 2021 production, achieving Level 3-4 features.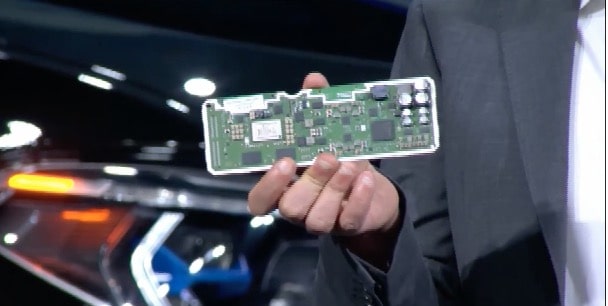 Summary
Intel is in the data-centric era of computing, pursuing a $300B TAM market. The 9th generation of core products are coming for the desktop. Cascade Lakes is aimed for the mobile market. For the autonomous market the Mobileye acquisition has a new board called EyeQ5.
The big challenge of course is Intel actually delivering on all of the promises in a timely manner. Intel stock is still out-performing AMD over the past three months, but AMD beats Intel stock over the past 1 year and 5 year periods. Competition is healthy for the semiconductor industry.
View a video of Intel at CES, it lasts just 9:33.
Related Blogs
Share this post via: