As if Samsung didn't have enough to worry about with their new neighbor to the North (Korea) declaring war, Samsung 28nm is still NOT yielding. In my previous blog "Can Samsung Deliver as Promised?" I wondered what will power the new Galaxy S4 phones that Samsung has been aggressively marketing. You would think it would be a 28nm version of the Exynos 5 Octa SoC that was launched at CES in January with former President Bill Clinton. As it turns out that is not the the case. I like honesty, I like transparency, I don't like how Samsung is communicating with us on this one.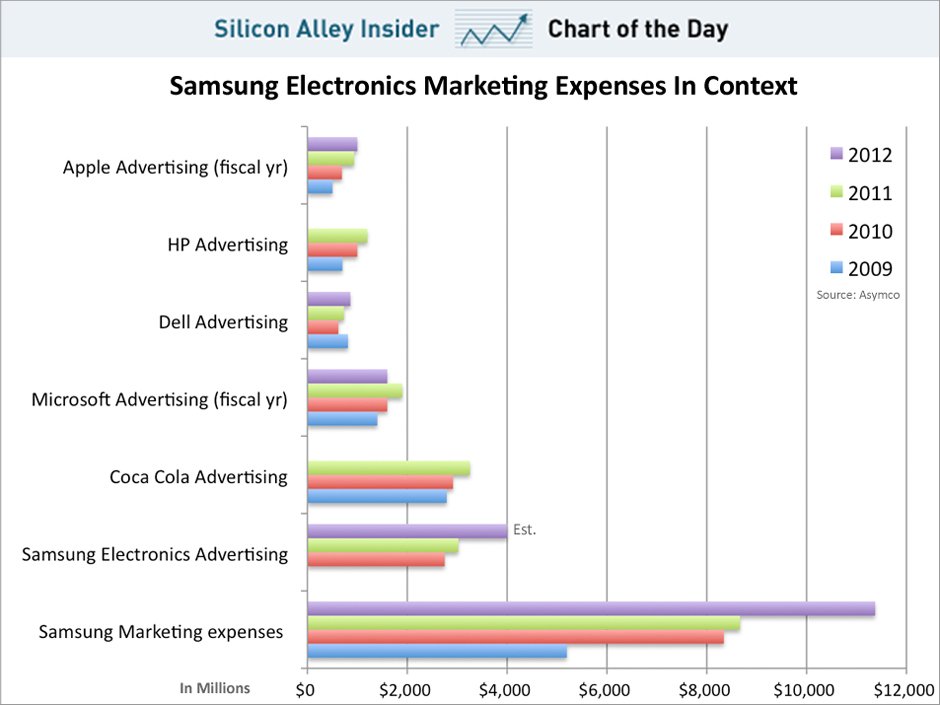 The first launch of the Galaxy S4 will be powered by 28nm silicon all right, TSMC 28nm silicon in the form of a QCOM Snapdragon 600. That must really hurt the Samsung foundry folks since they are negative selling TSMC and others at the top fabless semiconductor companies in an effort to win 14nm business. At first it was rumored that it was an LTE issue with Exynos but Samsung denied that recently on Twitter of all places. The people I asked here in Silicon Valley, one of which is a Samsung customer, said it was in fact a 28nm manufacturing problem.
Remember, Samsung went Gate-First HKMG instead of Gate-Last like TSMC:
Gate-first HKMG is easier to implement as a transition from a traditional poly/SION structure, she explained. The construction of the gate and transistor remain the same, though the materials are different (i.e., a high-k gate oxide instead of oxynitride); a metal gate is inserted, and then poly on top of that—and the rest of the flow is "basically the same as previous generation structures." Gate-first also is "much simpler" to implement from a process migration standpoint in terms of IP implementation, and fewer restrictive design rules (gate-last requires CMP around the gate structure). "We can maintain 50% shrink from 45nm to 32nm because there's not as many restrictive design rules,"Ana Hunter (VP foundry at Samsung Semiconductors)said. This makes the process particularly good for mobile applications, as it's cost-effective and "very good on gate leakage—a >100× improvement from 45nm to 32nm."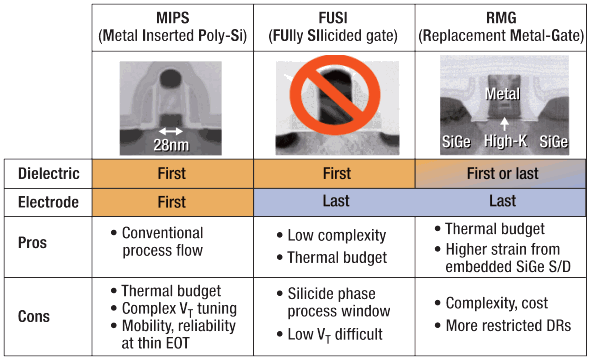 During one of my Taiwan trips in 2010 I asked Dr. Shang-yi Chiang why TSMC decided on Gate-last versus Gate-first. Shang-yi is TSMC's Executive Vice President and Co-Chief Operating Officer, he joined TSMC in July 1997 as Vice President of Research and Development (R&D) and has successfully delivered many new process technologies including 28nm. Shang-yi told me quite honestly that TSMC had both Gate-first and Gate-last 28nm HKMG architectures under consideration but concluded that yes Gate-first is simpler (less manufacturing steps) and would be easier to design to (less restrictive) but it was much harder to yield, especially for complex SoCs. The rest is history, TSMC successfully implemented Gate-last 28nm and they have 100% market share as a result.
This all goes to credibility which is the cornerstone of collaboration and the fabless semiconductor ecosystem. Let's not forget how all this fabless stuff got started. The traditional semiconductor companies (IDMs) were not doing their jobs. They rented out their excess capacity allowing former employees to innovate and bring us companies such as QCOM, BCOM, NVDA, XLNX, and the resulting fabless semiconductor ecosystem.
Now, Intel and Samsung (both IDMs) are trying to get back control of the semiconductor industry and will spend whatever it takes to do so. According to IC Insights, their combined capital expenditures now represent more than 40% of the total semiconductor capital spending. To me this is a great cause for concern for the fabless semiconductor ecosystem. Just my opinion of course.

Share this post via: