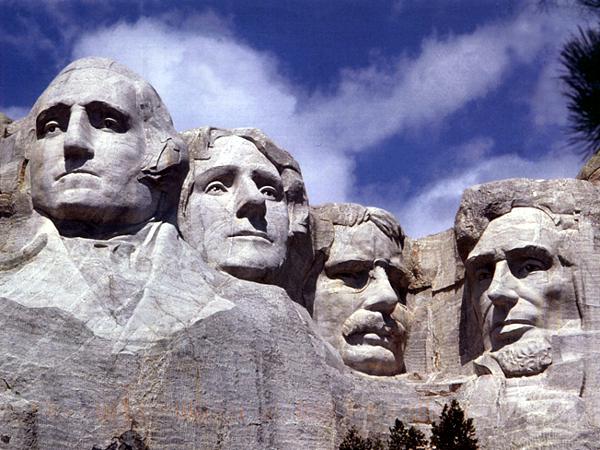 Usually I sleep on long flights, if not, I watch movies and read. The Lincoln movie was playing on EVA Air this week which reminded me that Abraham Lincoln was one of the greatest U.S. Presidents. If I was asked to pick a U.S. President as a spokesperson for TSMC it would be Honest Abe Lincoln. Chairman Morris Chang said it best during his keynote, "We do not screw customers!" Samsung, on the other hand, chose Bill Clinton for their CES keynote which is also a good fit in my opinion (Clinton was impeached for lying and cheating but he is still a very popular President). For Intel I would choose George Washington, our founding father of microprocessors and GLOBALFOUNDRIES would be Barack Obama.
Associating with an American President is certainly good business since the U.S. market is the largest and Western culture is often emulated. Unfortunately honesty and decency is not always the top business priority in competitive markets so Abe Lincoln for a CES keynote would be a tough sell. Even with the incredible amount of intellectual property contained in semiconductors and consumer electronics, trust does not seem to be a prevailing factor.
Look at the Apple relationship with Foxconn. With horrible working conditions in their China factories that resulted in riots and suicides and many technology "leaks", Apple still manufactures their all American iProducts at Foxconn. Look at Apple's relationship with Samsung. With never ending legal actions Apple is still Samsung's number one customer even though Samsung is Apple's number one competitor. According to the press, Apple is moving away from Samsung but I'm not convinced it is a result of the quest for honesty and decency. From what I have learned Apple is using second source suppliers to negotiate better pricing from Samsung. The true test will be Apple's 14nm SoC. Will Apple go back to Samsung or stay with TSMC? Apple will go back to Samsung, absolutely.
My experience at Avant! is another example. Even though the Avant! P&R tool was under indictment, customers still purchased the tool because it gave the best results making their semiconductor design faster, cheaper, more competitive. Profits over honesty and decency once again.
Sometimes our friends become our enemies, and sometimes our enemies become our friends
It is the classic tale of the scorpion and frog. A scorpion asks a frog to carry him across the water. The frog is afraid but the scorpion assures the frog that if he stings him it would be bad for both of them. The frog agrees and starts carrying the scorpion across the water but the scorpion stings the frog anyway because it is his nature. Profits are the nature of business so don't be to surprised if you get stung by one of your friends.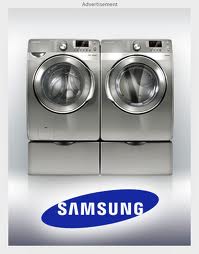 Even with my bias against Samsung, my wife has informed me that we will be buying a new Samsung washer and dryer this year. She saw them at CES, they are clearly the smartest and best value, so honesty, decency, and my personal bias will not be a factor in the purchase decision. Unless of course I want to do the mountain of laundry my kids and I generate every week and I certainly do not. Laundry over ethics for sure.

Share this post via: