Short news came during last week-end and Linkedin was the most efficient media to learn that NVELO has been acquired. Probably very few people out of the SSD ecosystem knew about NVELO. Based in Santa Clara, the company was a spin off from Denali, privately owned and if you look at the top management, you will recognize a few name, like David Lin the VP of Product development or Sanjay Srivastava, Chairman of the board, both being part of the winning team who has sold Denali for $315M to Cadence. The product developed by NVELO? Dataplex, which is SSD cache, allowing to benefit from the Nand Flash advantages over a pure Hard Disk Drive (HDD) type of storage, but without the over cost generated by a complete SSD storage system. Pretty smart product…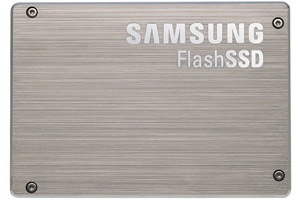 There are several products in the market that use NVELO's Dataplex software such as OCZ's Synapse, Corsair's Accelerator and Crucial's Adrenaline SSDs. Dataplex is essentially an alternative to Intel's Smart Response Technology (SRT) but with fewer limitations. For example, Dataplex is not tied to any specific chipsets, making it a viable option for AMD based setups and older systems without Intel's SRT support. There is also no 64GB cache size limitation like in Intel's SRT, although most of the SSDs that are bundled with Dataplex are 64GB or smaller. Whether it's worth it to use an SSD bigger than 64GB for caching is a different question, but at least there is an option for that.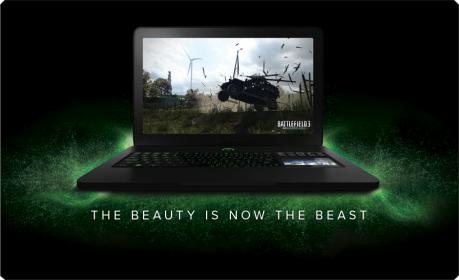 I don't know if Intel was part of the companies bidding for NVELO, but the fact is that Samsung has completed this acquisition, on December 14, 2012, for an undisclosed amount (probably several dozen of $ million, I would say maybe $50 million, but I have absolutely no insight information). According with Samsung: "The timely integration of NVELO's flagship storage technology into Samsung's best-in-class SSD technologies will give Samsung customers access to an ever-evolving and more diversified portfolio of NAND storage solutions suitable for a broad range of computing platforms."
The semiconductor industry is fast moving, this is not a scoop, and Intel is certainly at the beginning of a huge reorganization, that they have to complete if they don't want to lose their #1 position, and maybe more than that, as missing the move from PC to mobile in general (smartphone or media tablet) could be dramatic, if the company don't find a new sustainable source of revenue, for something like $20 Billion, in the very near future, let say by 2015 or so.
NVELO acquisition will certainly not bring such a revenue amount to Samsung, but this acquisition is one of the sign showing that the SC is heavily changing, and that Samsung is now acting more like a leader than like a challenger, that the company is still in respect with Intel. But for how long?
As a bonus, you may want to read some declaration made by Samsung and NVELO representatives: they are excited, and we are too!
"The acquisition of NVELO will enable us to extend our ability to provide SSD related storage solutions to customers. We are pleased with this transaction as the employees of NVELO share our vision to take SSD storage into the next-generation of performance and reliability," said Young-Hyun Jun, executive vice president of Flash product & technology, Device Solutions, Samsung Electronics.
"The NVELO team is excited to join the Samsung family," said Jiurong Cheng, president and CEO, NVELO. "We look forward to accelerating storage innovation in close cooperation with Samsung storage experts as we help to deliver fully integrated SSD solutions to the market."
The acquisition involves all technology and personnel under NVELO, Inc. Further details of the agreement were not disclosed.
Eric Esteve from IPNEST

Share this post via: