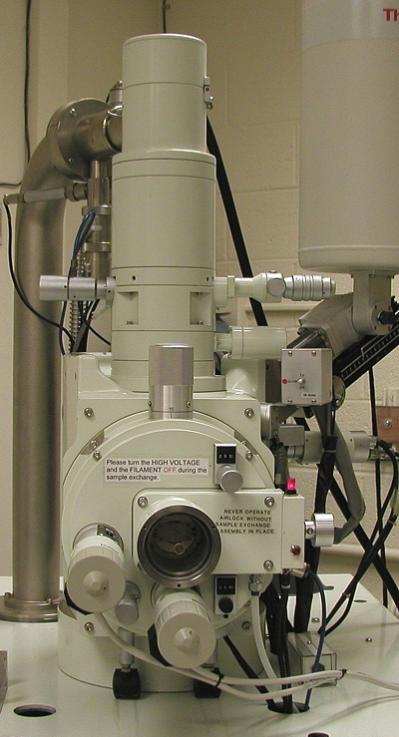 This time it is between the suppliers of semiconductor manufacturing equipments. And they are among the top ranked global peers. Applied Materials Inc., holding the numero uno position in sales of chip manufacturing equipments in 2012, agreed to acquire Tokyo Electron Ltd, the third in that ranking. Gary Dickerson of Applied Materials will be the CEO and Tetsuro Higashi of Tokyo Electron will be the Chairman of the combined entity. Details of the merger which is primarily on stock swap basis can be looked at http://www.bloomberg.com/news/2013-09-24/applied-materials-shares-slip-as-sales-miss-estimates.html
[TABLE] border="1″
|-
! class="blocksubhead" style="width: 63px" ! 2012
Rank
! class="blocksubhead" style="width: 63px" ! 2011
Rank
! class="blocksubhead" style="width: 300px" ! Company
! class="blocksubhead" style="width: 90px" ! 2012 Revenue
! class="blocksubhead" style="width: 114px" ! 2012 Market Share (%)
! class="blocksubhead" style="width: 90px" ! 2011
Revenue
! class="blocksubhead" style="width: 108px" ! 2011-2012
Growth (%)
|-
! class="blocksubhead" style="width: 63px" ! 1
! class="blocksubhead" style="width: 63px" ! 2
! class="blocksubhead" style="width: 300px" ! Applied Materials
! class="blocksubhead" style="width: 90px" ! 5,513
! class="blocksubhead" style="width: 114px" ! 14.4
! class="blocksubhead" style="width: 90px" ! 5,877
! class="blocksubhead" style="width: 108px" ! -6.2
|-
! class="blocksubhead" style="width: 63px" ! 2
! class="blocksubhead" style="width: 63px" ! 1
! class="blocksubhead" style="width: 300px" ! ASML
! class="blocksubhead" style="width: 90px" ! 4,887
! class="blocksubhead" style="width: 114px" ! 12.8
! class="blocksubhead" style="width: 90px" ! 6,790
! class="blocksubhead" style="width: 108px" ! -28.0
|-
! class="blocksubhead" style="width: 63px" ! 3
! class="blocksubhead" style="width: 63px" ! 3
! class="blocksubhead" style="width: 300px" ! Tokyo Electron
! class="blocksubhead" style="width: 90px" ! 4,219
! class="blocksubhead" style="width: 114px" ! 11.1
! class="blocksubhead" style="width: 90px" ! 5,098
! class="blocksubhead" style="width: 108px" ! -17.2
|-
! class="blocksubhead" style="width: 63px" ! 4
! class="blocksubhead" style="width: 63px" ! 5
! class="blocksubhead" style="width: 300px" ! Lam Research
! class="blocksubhead" style="width: 90px" ! 2,835
! class="blocksubhead" style="width: 114px" ! 7.4
! class="blocksubhead" style="width: 90px" ! 2,314
! class="blocksubhead" style="width: 108px" ! 22.5
|-
! class="blocksubhead" style="width: 63px" ! 5
! class="blocksubhead" style="width: 63px" ! 4
! class="blocksubhead" style="width: 300px" ! KLA-Tencor
! class="blocksubhead" style="width: 90px" ! 2,464
! class="blocksubhead" style="width: 114px" ! 6.5
! class="blocksubhead" style="width: 90px" ! 2,507
! class="blocksubhead" style="width: 108px" ! -1.7
|-
! class="blocksubhead" style="width: 63px" ! 6
! class="blocksubhead" style="width: 63px" ! 6
! class="blocksubhead" style="width: 300px" ! Dainippon Screen
! class="blocksubhead" style="width: 90px" ! 1,484
! class="blocksubhead" style="width: 114px" ! 3.9
! class="blocksubhead" style="width: 90px" ! 1,810
! class="blocksubhead" style="width: 108px" ! -18.0
|-
! class="blocksubhead" style="width: 63px" ! 7
! class="blocksubhead" style="width: 63px" ! 9
! class="blocksubhead" style="width: 300px" ! Advantest
! class="blocksubhead" style="width: 90px" ! 1,423
! class="blocksubhead" style="width: 114px" ! 3.7
! class="blocksubhead" style="width: 90px" ! 1,162
! class="blocksubhead" style="width: 108px" ! 22.5
|-
! class="blocksubhead" style="width: 63px" ! 8
! class="blocksubhead" style="width: 63px" ! 11
! class="blocksubhead" style="width: 300px" ! Hitachi High-Technologies
! class="blocksubhead" style="width: 90px" ! 1,138
! class="blocksubhead" style="width: 114px" ! 3.0
! class="blocksubhead" style="width: 90px" ! 986
! class="blocksubhead" style="width: 108px" ! 15.4
|-
! class="blocksubhead" style="width: 63px" ! 9
! class="blocksubhead" style="width: 63px" ! 7
! class="blocksubhead" style="width: 300px" ! Nikon
! class="blocksubhead" style="width: 90px" ! 1,007
! class="blocksubhead" style="width: 114px" ! 2.6
! class="blocksubhead" style="width: 90px" ! 1,378
! class="blocksubhead" style="width: 108px" ! -27.0
|-
! class="blocksubhead" style="width: 63px" ! 10
! class="blocksubhead" style="width: 63px" ! 8
! class="blocksubhead" style="width: 300px" ! ASM International
! class="blocksubhead" style="width: 90px" ! 965
! class="blocksubhead" style="width: 114px" ! 2.5
! class="blocksubhead" style="width: 90px" ! 1,332
! class="blocksubhead" style="width: 108px" ! -27.5
|-

As per Gartner data, we can clearly see from the table, growth % was rather negative for both the giants, a burgeoning -17% for Tokyo Electron. As both are struggling, naturally, this merger may help sharing the burden and creation of a bigger giant of about $29B market value. That will leave all the other players in the market far behind. However, it remains to be seen, how the joint entity complements each other to create a larger economic value, thus helping the combined company as well as the macro-economy. Nevertheless, it is a joining of two global forces on opposite hemispheres, which is bound to bring global synergy in semiconductor equipment business.
In recent economic down-turn it has been observed that most of these companies experienced upward cost pressures in developing more sophisticated machines to cater to shrinking technology nodes, and at the same time, reduced outlay from semiconductor manufacturers on spending for production equipments. Also, semiconductor production equipment buyers' market is more or less consolidated among Intel, TSMC, Samsung and a few in that category. Naturally, that invites mergers to manage cost (by complementing and eliminating overlaps) and increase capital and revenue, provided there is a right fit.
It's learned that Applied Materials and Tokyo Electron do not have much overlap and after completion of merger, together they can save ~$250M of cost in the first year and ~$500M by third year. However, it must also be noted that there are other competitors in the same space they are in. Also, it remains to be seen whether any antitrust issue arises out of this as this is a merger of major forces which may lead to concentration of economic power? Considering the current economic situation of this business, I guess not.
So, what do we infer from this story? Will there be more mergers in this space? I guess, yes, because others, who are left significantly behind, may need to join in order to provide a healthy competition to this combined entity. Comments welcome!

Share this post via: