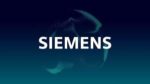 Website Siemens EDA
Join our Professional Services team! Work productively with Consultants, Project Managers, and other internal & external interfaces to ensure that the customer succeeds in their deployment of our Integrated Electrical Systems solutions .
As a Solution Architect, you will be responsible for the translation of business requirements into specific process aligned designs for the Siemens PLM Systems based on multi domain knowledge and best practices in the subject area, in order to deliver market leading solutions and  provide value to the customer.
In line with project processes and messaging, interact with the customer to support the management of customer expectations and support customer adoption by leveraging the complete Siemens Software Delivery framework.
Responsibilities
Understand and demonstrate how Siemens professional services will impact and integrate with customers' initiatives, business drivers, value and impact.
Set and manage stakeholders expectations, demonstrating thought leadership to effectively influence key contacts and recommend solutions.
Provide advice to the definition of required strategies for migration or management of legacy systems and data.
Support project management activities to control scope, cost, schedule and quality.
Required Knowledge/Skills, Education, and Experience
BSc in Electrical Engineering.
Experience in complex electrical system design from high level definition till detail design & implementation.
Present complex information and communicates with an effective manner for a given audience.
Communicate with a high degree of creativity, self-confidence and persuasiveness.
Aerospace & Defense experience -an advantage
Organization: Digital Industries
Company: Siemens Industry Software Ltd.
Experience Level: Experienced Professional
Job Type: Full-time
Share this post via:
---